FC Barcelona: The Unusual Story of Forgotten Brazilian Forward Keirrison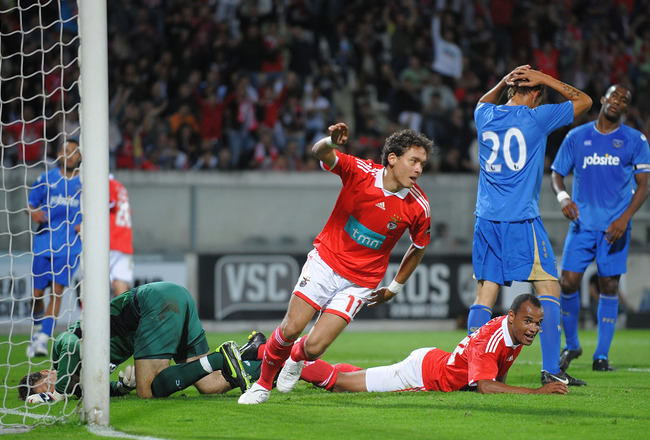 Denis Doyle/Getty Images
Since signing for Barcelona in 2009, Brazilian forward Keirrison has yet to play a meaningful minute in a Blaugrana shirt.
Barça announced in March this year:
FC Barcelona have reached agreement with Coritiba FC for the loan of Keirrison de Souza Carneiro until the 2013/14 season, when his contract with Barça comes to an end. The 23-year-old will thus return to the club where he made his professional debut.
In the span of three years, Keirrison has been loaned out to five different clubs.
This article will examine his unusual story as Barça's forgotten forward.
Keirrison's Spell with Benfica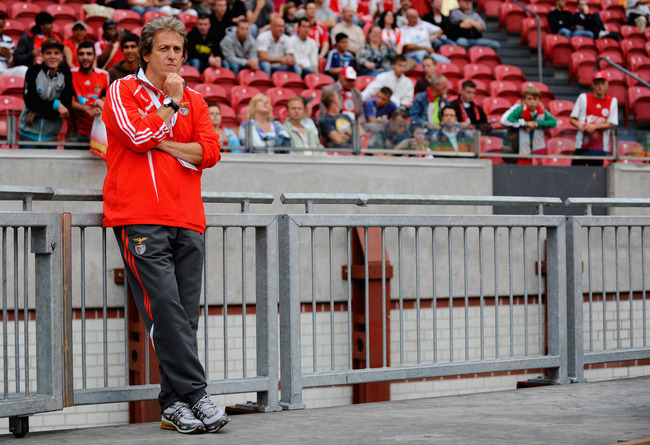 Michael Regan/Getty Images
In 2009, South American football correspondent Tim Vickery emphatically stated that Keirrison wasn't ready for Europe (via BBC Sport):
As I understand it, the loan deal to Palmeiras has not yet been finalised. If it goes through I think it's the right move for him at this point. He's a 20-year-old centre forward who had an excellent season with Coritiba. He's strongly built and finishes well on his right foot. But he's raw, his build-up play is poor, and his left foot needs work. I don't see him as ready for Europe.
Six months after Vickery made that comment, Barcelona signed Keirrison for €14 million.
The Brazilian was a Barça player for six days before being loaned out to Benfica. Evidently, Joan Laporta failed to gauge the intentions of newly appointed manager Jorge Jesus.
After toiling in mediocrity for 20 long years, this was Jesus' first shot at managing a club of Benfica's stature.
He wasn't going to start some kid from Barcelona, who wasn't even going to be a Benfica player in a season's time, over proven forwards in Óscar Cardozo and Javier Saviola.
To drive home the point that Keirrison wasn't Jesus' player, the manager made the Barça loanee the backup to the reserve, which at the time was Weldon.
Two years after the frustrating experience in Portugal, Keirrison told Globoesporte (via Goal.com):
They had six or seven strikers, and I did not know that. If I knew, I would have not have moved to Benfica.

We learn from life. Benfica are a big club in Europe, but there is no point in moving to a club with a lot of strikers because it is not by chance that they are there.
Keirrison's Loan Act II: Fiorentina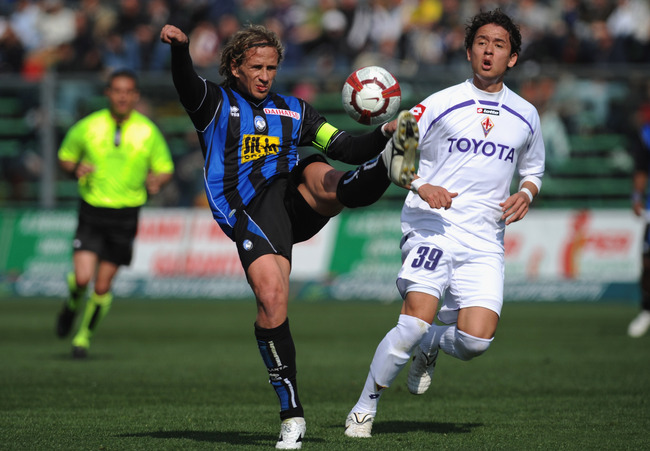 Valerio Pennicino/Getty Images
With Benfica making it clear that Keirrison wasn't going to get any game time, Barcelona recalled the Brazilian and loaned him out to Fiorentina.
The Blaugrana loanee was arriving at a Fiorentina side that had several notable up-and-coming attacking talents on the payroll.
Khouma Babacar was a 16-year-old man-child. Boadu Maxwell Acosty was one to watch out for. Savio Nsereko was aiming to rebuild his career after a disappointing season with West Ham United. Adem Ljajić had almost joined Manchester United. Stevan Jovetić was a world-class talent in his second Serie A season.
Only Jovetić lived up to expectations.
Keirrison gritted his teeth and endured another unproductive loan spell.
Even when Alberto Gilardino didn't play, Cesare Prandelli opted to start Jovetić up front and left Keirrison on the bench with Babacar.
With that being said, Keirrison probably experienced his best feeling in Europe as a Viola.
He scored an equaliser in stoppage time against Lazio and found the back of the net against José Mourinho's Inter Milan.
By now, people who had watched him in Europe struggled to comprehend how he was worth €14 million.
Joan Laporta Washes His Hands as Keirrison's Career Falls Apart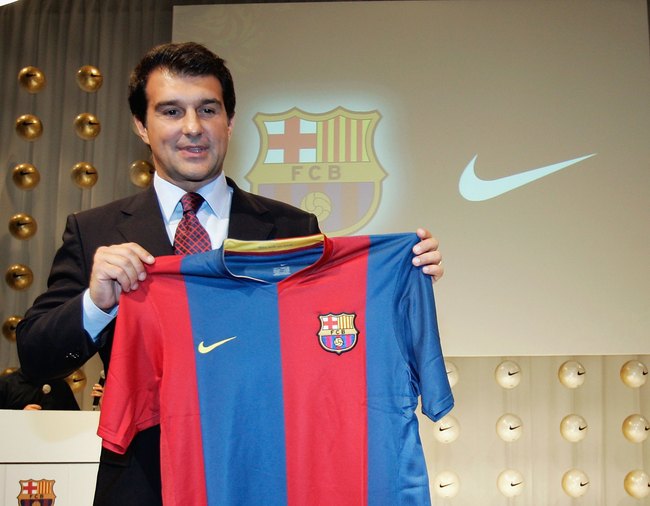 Jan Pitman/Getty Images
Zlatan Ibrahimović, Dmytro Chygrynskiy, Martín Cáceres, Alexander Hleb, Maxi López, Henrique and Keirrison—Barcelona won a lot under Joan Laporta's reign, but the former club president sanctioned a plethora of economically inefficient transfer deals.
Laporta didn't want Keirrison to be Barcelona's next prolific No. 9. The idea was to loan the Brazilian out, hope he scores 20-30 goals and then sell him at a significant profit.
Except, if the Brazilian did score goals for fun on loan, wouldn't it have been more logical to give him a chance at Barça?
Two things which make the Keirrison signing even more stupid:
1. Falcao was available from River Plate for €3.9 million.
2. Before signing Keirrison, Laporta had attempted the same flawed process with centre-back Henrique, which failed when Bayer Leverkusen wouldn't sign him.
The sad reality of Laporta's easy-cash scheme is that it stagnated Keirrison's development.
Since returning to Brazil, he's failed to put up the same numbers which attracted Laporta's attention in the first place.
Add in a dodgy knee and you can only say that Keirrison's future looks bleak.
If he isn't good enough to perform in Brazil, instead of spiraling out of control like former Porto prodigy Carlos Alberto, Keirrison should salvage what's left of his career and head to Japan—that was the approach Lucas Severino took.
Will Injury-Prone Pato Ever Come Good?
Statistics courtesy of WhoScored.com
Follow @allanjiangLIVE

Connect with +allanjiang
Keep Reading

FC Barcelona: Like this team?