Chances of Each Player on the Roster Bubble of Making the Miami Heat Team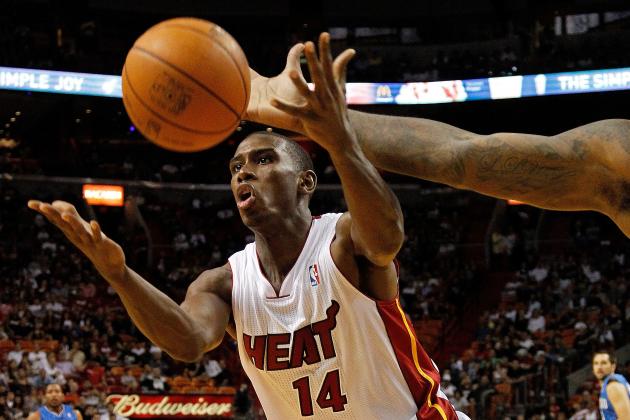 Mike Ehrmann/Getty Images

The Miami Heat must cut their current roster of 20 players down to 15 by October 29th.
So, needless to say, they've got some important decisions on their hands as they try to build the best roster possible from top to bottom.
Many guys reside right on the bubble, and are playing their hearts out for those last spots on a championship-contending team.
Of course there are those players with more of a chance to make the team than others, but there are also those guys with the potential to sneak in there at the last second and surprise you.
Don't worry, I'll explain.
Begin Slideshow

»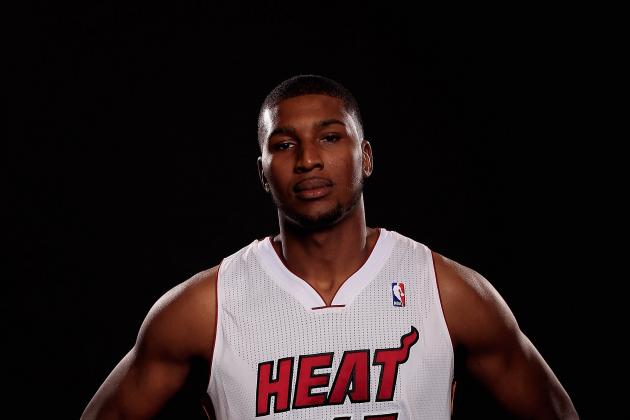 Chris Trotman/Getty Images

We will once again see Dexter Pittman in a Miami Heat jersey this year. He's managed to finagle his way onto the team once again.
Don't expect a breakout year from Pittman, but apparently he's been looking decent if coach Erik Spoelstra and company have elected to roll with him once again.
That, or he's just a big body nice to have on the roster.
Like I've discussed many times before, the best teams in the East aside from Miami have a good center. Roy Hibbert with the Pacers, Tyson Chandler with the Knicks, Andrew Bynum with the 76ers, and Kevin Garnett with the Celtics.
Every now and then you need a big body to throw out there on the floor. Look for Pittman to serve as just that, and with a guaranteed contract,he's sitting pretty once again.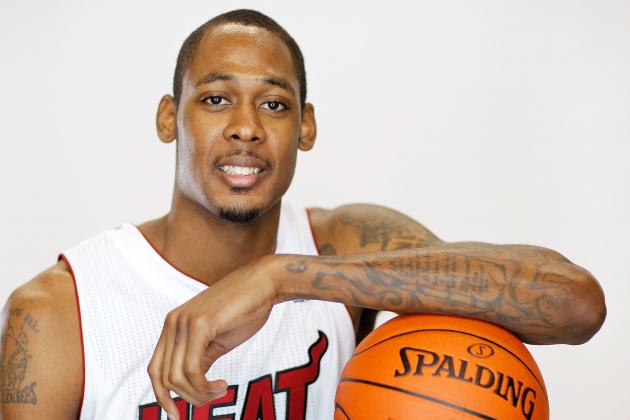 Mike Ehrmann/Getty Images

Although Mickell Gladness does have the potential to be a good big in this league considering his size and athleticism, he simply has not panned out in the NBA thus far, and it's not looking too good for him on arguably the best team in the league.
Simply put, Miami has better options than Gladness for the team's final spots.
He is not a specialist by any means, nor is he a true big.
He does not have much NBA experience, and it's looking more and more like he will not be on the Heat's final roster, unless a miraculous turnaround takes place.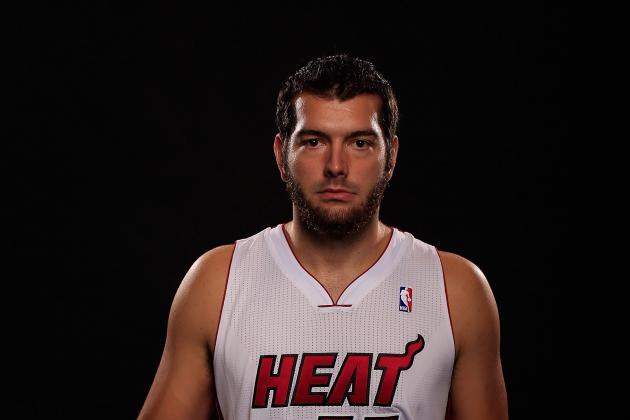 Chris Trotman/Getty Images

Josh Harrellson may have possibly walked into the perfect situation for himself.
He has performed well during his short time with the Heat and there's no real knock against him besides the fact that he's not the most athletic.
Harrellson can finish well inside, but does not provide much interior defense.
If Miami could combine Harrellson and Gladness, they'd be set.
That being said, while both players bring entirely different sets of skills to the table, the Heat have yet to have a true big man who can finish inside, besides Chris Bosh of course.
If the Heat do indeed proceed to give one of the final roster spots to Harrellson, I wouldn't be surprised to see him get up off the bench before Pittman. He's a better overall player who is more of a threat on the offensive end.
Keep an eye out for Harrellson. Could prove to be a real steal for the Heat.
Rodney Carney impressed in Beijing by scoring 11 and 15 points off the bench for the Heat in their two games with the Clippers.
He is a seasoned veteran who can quietly contribute off the bench. He also still possesses some solid athleticism, especially for his age.
Carney is the type of guy who can really fit into any system.
He can hit the three as well, finishing 6-of-10 from behind the arc in Beijing.
However, the Heat already have their fair share of shooters on the roster, including Mike Miller and James Jones, who did not play in China.
If he does not make the roster it will not be due to his lack of production or talent, but will instead be because Miami already has multiple guys who can do the same thing: stretch the floor.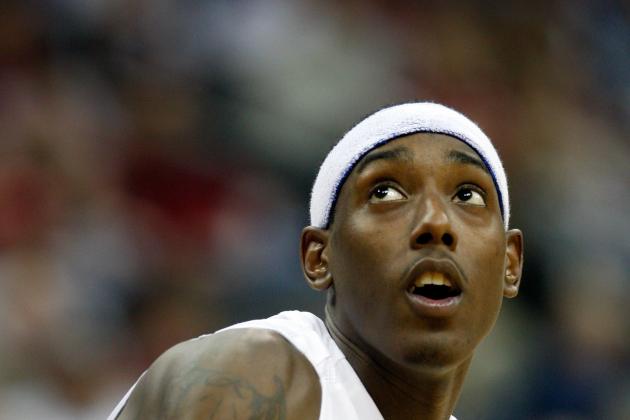 Jamie Squire/Getty Images

Robert Dozier was drafted by the Heat two years ago and has been working on his game ever since.
A versatile guy who can play up to three positions, the Heat coaching staff was looking for him to separate himself from the likes of Harrellson and Gladness in training camp.
However, he failed to do so.
Dozier played well in the Heat's summer league, but he has not been consistent enough for the Heat to give him any true consideration for one of the team's final roster spots.
Looks like its back to overseas ball for this versatile power forward.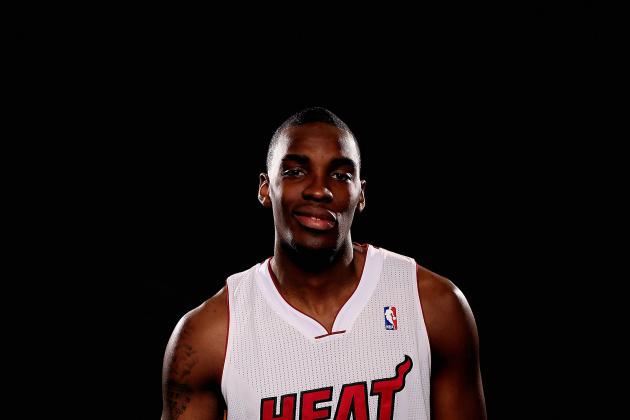 Chris Trotman/Getty Images

Jarvis Varnado has a 7'4" wingspan and averaged nearly a double-double along with three blocks a game while playing in Italy.
Yet, the Heat don't seem ready to give Varnado his big break.
Why not? I wish I could tell you, because personally I feel as though he could be a great addition to the team.
Then again, I'm no Pat Riley.
Just don't be surprised to see Varnado pop up as a contributor on another NBA team soon enough. He's got all the potential in the world.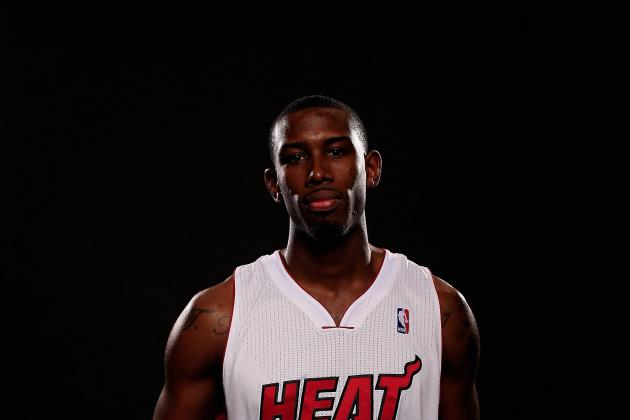 Chris Trotman/Getty Images

Terrel Harris has quietly performed great during his time with the Heat.
When I hear his name I think back to the game against Atlanta where both LeBron James and Dwyane Wade were watching from the sidelines and the rookie finished with just nine points, but 13 huge rebounds to go along with them in 44 minutes of play.
Not only that, but Harris was the Heat's best player during this past summer's summer league.
Needless to say, the Heat have secured their fair share of guards already. But, Harris has been so good with Miami I find it hard to believe that they will look past him and let him slide through the cracks.
That being said, Harris is a guy I expect to see on that final roster at the end of this month.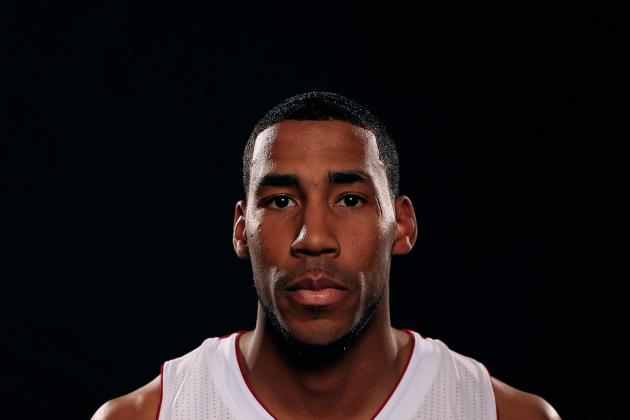 Chris Trotman/Getty Images

Garrett Temple is a journeyman just trying to find his place in the NBA.
The unfortunate thing is that Miami will not be a long stop for him. There's truly no place for Temple on the roster.
It's back to looking for a new squad soon enough. I hope he enjoys his last few weeks, maybe hit South Beach a few times.