5 Massimiliano Allegri Replacements If He's Sacked by AC Milan Before January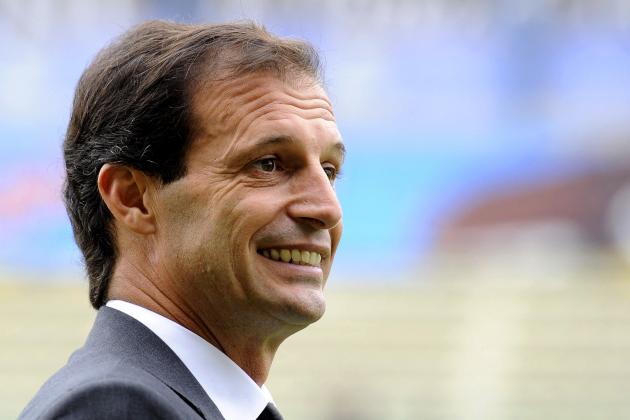 Claudio Villa/Getty Images
Allegri's days may still be numbered
Last week, I went through four strikers AC Milan could buy once the transfer window opens again in January. But it may be that an even more important part of the club's personnel will be brought in prior to that.
Managers are exempt from the restriction of any windows, so if head coach Massimilano Allegri is shown the door, Milan will be able to replace him immediately.
The midweek 2-0 win over Allegri's former side Cagliari may have bought him a little time, but following it up with another two points dropped against Parma has seen the pressure turned right back up at the San Siro. Italy has never been the most patient market for football managers and Milanello is most definitely not an exception.
So, should Milan decide to replace Allegri, to whom could they turn? Here are five options open to them...
Begin Slideshow

»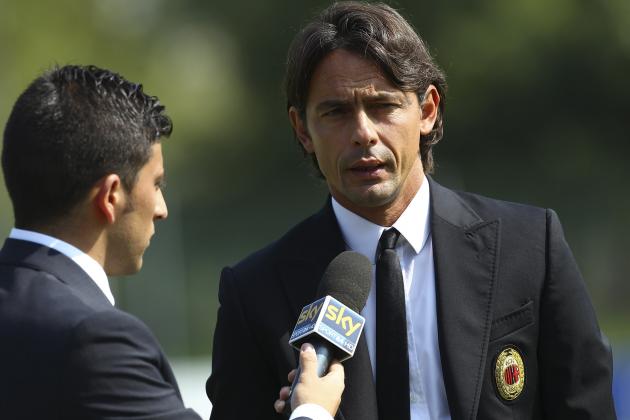 Marco Luzzani/Getty Images
Inzaghi's already got himself in the spotlight during his very short coaching career
Inzaghi, the coach of Milan's Allievi Nazionali (under-17) team, only retired from first-team football in the summer but has already garnered headlines in his new role.
These have not necessarily been for footballing reasons, though, with his training ground bust-up with Allegri (via Football Italia) the most notable.
The pair have both played down the incident, but the allegations were that Inzaghi accused the manager of not taking his job seriously enough, and Allegri suspected "Pippo" of trying to replace him.
If the latter is true, then it would be a huge leap of faith for the Rossoneri bosses if they acquiesced, given that Inzaghi has almost no experience as a coach. It could even be argued that the former striker was not an on-field general as a player, more likely to have been found leading the line in attack than shouting orders in the heart of the side.
But, were Milan to decide to make a mid-season switch, they may only be looking for a temporary replacement and Inzaghi's popularity with Il Diavolo's faithful might make him a popular choice.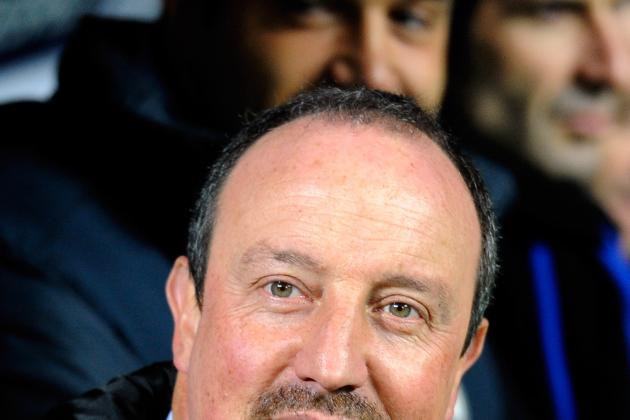 Claudio Villa/Getty Images
It wouldn't be the first time a manager had moved across Milan
Could the Rossoneri employ a man who failed so quickly when he inherited a European Champion Inter side?
It wouldn't be the first time a manager had moved across the city (not to mention the numerous players who have done so), with Leonardo the most recent example of one who has.
But the Spaniard's lack of success in Italian football might be a bigger issue for AC. Benitez never settled at the Nerazzuri and also seemed uncomfortable with the notoriously combatative Italian media.
Still etched in the minds of everyone associated with Milan though is Benitez's greatest success story: the 2005 Champions League final. The second-half comeback from Rafa's Liverpool team to overturn a 3-0 deficit against a strong Milan team is testament to his motivational skills.
With the current lacklustre Milan spirit, this may be something Galliani and co. will want to harness.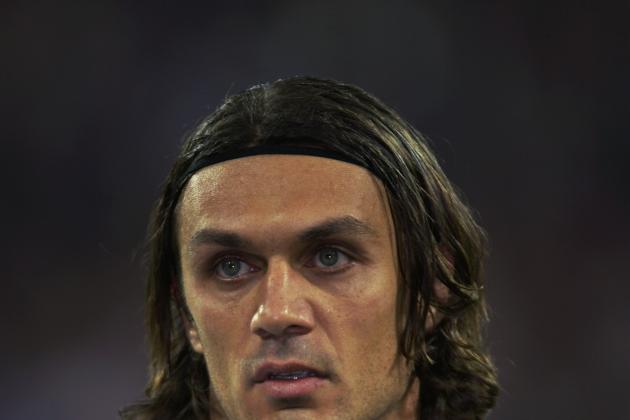 Stuart Franklin/Getty Images
Captain fantastic in his heyday
For the same reasons Inzaghi could be considered, Maldini would be greeted with adulation by Milan players. Among the greatest players the club have ever had and one of the greatest defenders of all-time, Maldini was the captain of the club for much of the most successful period in its history.
Also like Inzaghi though, Maldini lacks experience as a coach.
A possible option for Maldini in addressing this could be to have his father Cesare as his assistant. The former Milan and Italy manager would provide much-needed wisdom to supplement the development of one of the game's best on-pitch minds. Then again, at 80 years of age, any support the veteran could give might well be limited.
Maldini would very likely capitalise on the new manager effect—where a side are given a temporary boost by the arrival of a new coach—possibly more strongly than most given his status as a Milan legend. But, if he were to take the job, Maldini may want to build a career as a coach rather than be a stop-gap solution.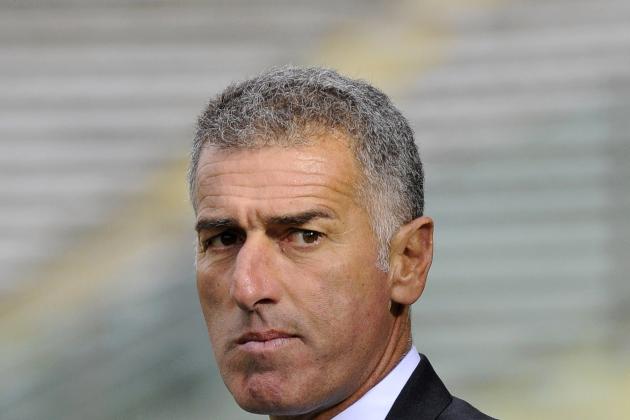 Claudio Villa/Getty Images
Long-standing assistant Tassotti may be the most logical choice
Another former player, Mauro Tassotti is in many respects the most logical option for the Milan if they choose to dispense with Allegri.
Tassotti has been part of the Milan coaching staff for over 10 years now, under both Allegri and Carlo Ancelotti's regimes. Having seen the relative successes and failures of both, the native Roman would bring a wealth of knowledge to the position.
In fact, as a former player and current assistant, his situation is actually much like that of Roberto Di Matteo at Chelsea last season. Milan would love to capture something of Di Matteo's success, even if it's just to install the same kind of resolute defending—something the former right-back should be adept at.
Perhaps he doesn't have the big name appeal of other candidates, but Tassotti is the sound choice and could fulfil a short-term brief with a view to extending that dependant on results.
If Milan are looking to recapture some of their old glories, they may feel very nostalgic towards the idea of bringing back one of their most successful managers.
Taking over from the all-conquering side managed by Arrigo Sacchi, Fabio Capello won four Serie A titles in five years in his first spell at the club, taking charge of the original "Invincibles" and capping it off with a 4-0 European Cup final win over Barcelona's so-called "Dream Team."
He had a far less successful second spell at the club, finishing only 10th in Serie A in the 1997/98 season, and has since not lived up to his large wages as England manager.
At 66, Capello may also not be looking for the stress of such a high-profile role as manager of AC Milan, and could require similarly high wages in order to return. Not to mention that he is currently managing Russia and is presumably will remunerated there.
But the spell as England manager seemed to show that national management is not Capello's forte. He may relish the opportunity to get back to the scene of his greatest triumphs and the Russia job may be escapable. Equally, any Milan fan would feel more assured with the old sage in the dugout.