Arsenal vs. Chelsea: 5 Things to Take Away from Gunners' Loss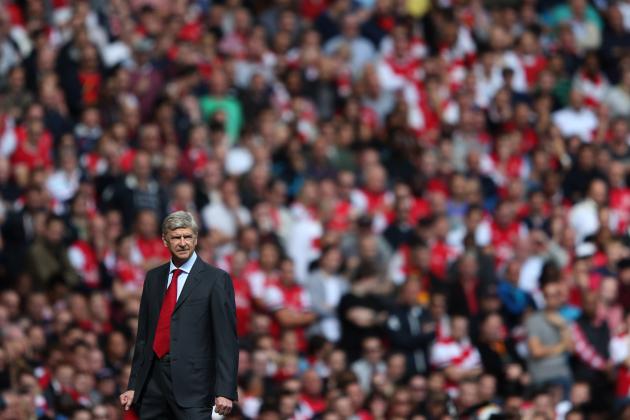 Richard Heathcote/Getty Images

In the headline clash of the weekend, Arsenal hosted Chelsea at the Emirates Stadium and lost by two goals to one.
Fernando Torres and Juan Mata got the goals for Roberto Di Matteo's visitors, while Gervinho scored the solitary goal for the Gunners.
Arsenal's first loss of the league season will have deflated expectations somewhat, and the manner of their defeat brought a few concerned post-match comments from Arsene Wenger.
Here are five things to take away from Arsenal's loss to Chelsea on Saturday—and, as usual, feel free to have your say in the comments below.
Begin Slideshow

»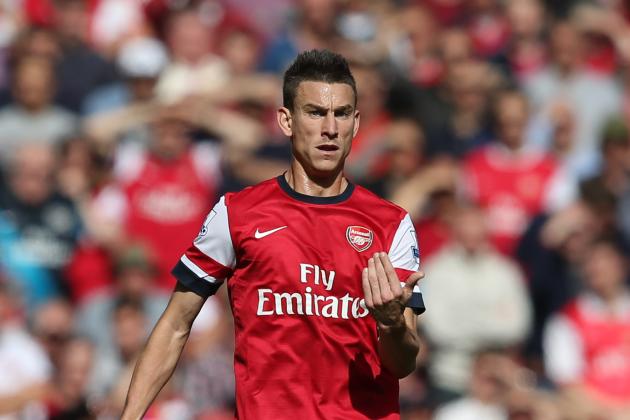 Richard Heathcote/Getty Images

Much has been made of Arsenal losing once again on set pieces.
A traditional Achilles heel was once again exposed and taken advantage of by a powerful and aerially dominant Chelsea side.
But should losing on set pieces once again dominate the headlines as a return to the old vulnerable Arsenal?
This author doesn't think so.
For all of Arsenal's supposed lack of physicality, Arsenal have come on leaps and bounds in terms of their defensive organization and solidity, much of which has been credited to the hard work by assistant manager Steve Bould and Co.
A brief relapse against Chelsea showed that they're not fully there yet, but it's by no means the end of the world.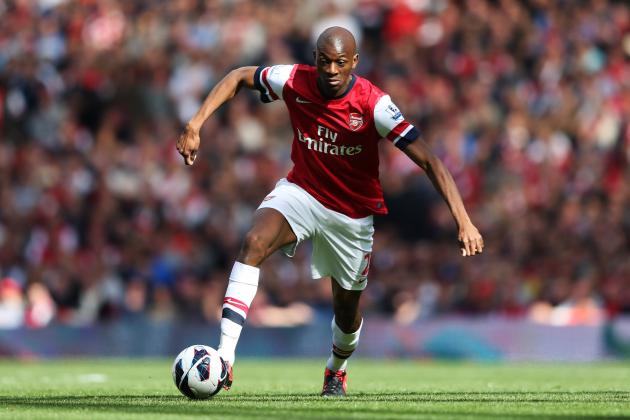 Richard Heathcote/Getty Images

Arsenal fans should worry more about the loss of Abou Diaby to injury, for a reported two to three months, than any loss by way of set pieces.
After all, amongst a host of stellar performers so far this season, Diaby arguably takes second place to Santi Cazorla in terms of impact.
With Diaby seemingly having added an element of consistency to his game, all he had to show to become one of the Premier League's best midfielders was his ability to stay injury-free.
Saturday didn't end that way, and his loss will be a big blow to Arsenal's midfield.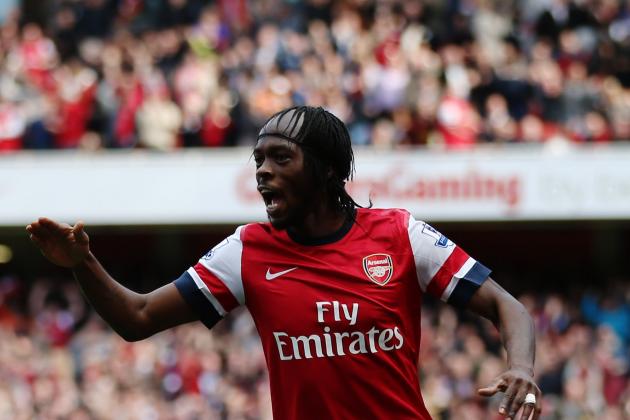 Richard Heathcote/Getty Images

Up front, Gervinho scored a goal that, to be frank, wasn't very Gervinho-like.
Mostly known for his ability to weave his way through a defence and then fluff at the finish, Gervinho finally showed the predatory finish that attracted Wenger to sign him in the first place.
In an Arsenal squad deeper than any other in recent years in terms of attacking options, Wenger has continued to pick Gervinho in his lineup, at the expense of other names. (Olivier Giroud, for one, started on the bench on Saturday.)
It's up to Gervinho to show us all that Wenger has been right all along.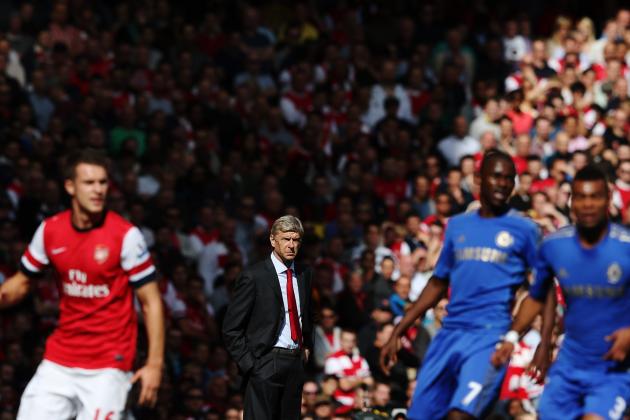 Richard Heathcote/Getty Images

So it's Arsenal's first game of the season that hasn't yielded a single point.
Cue the comments that label Arsenal as flops in big games, amongst a collection of other dismissals.
But the obstacle to Arsenal achieving a higher league finish has always been the smaller teams, not their fellow title challengers.
No doubt it's a disappointing result for the Gunners, but Arsene Wenger will realize that he has better things to worry about than a loss against Chelsea.
As long as they continue the progress they have shown in the opening games of the season and continue to pick up points in potential banana-skin matches, Arsenal should enjoy an encouraging season.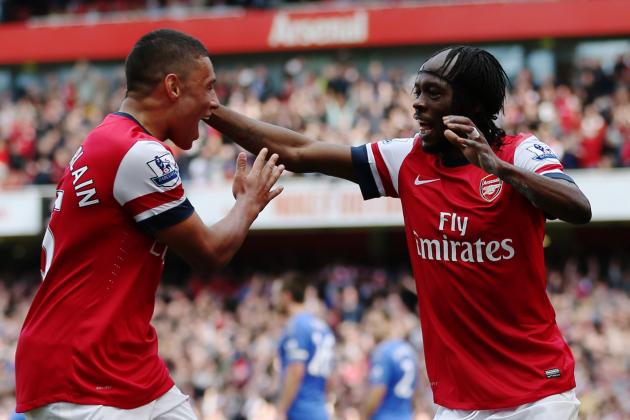 Richard Heathcote/Getty Images

Because even champions and winners have off days.
That's the kind of comment that goes hand in hand with any unsavory loss suffered by the likes of Manchester United, Manchester City and Chelsea.
It's no different for Arsenal.
They have strengthened intelligently in the summer, adding an impressive forward in Lukas Podolski and one of the Premier League's absolute best attackers in Santi Cazorla.
With the defence also coming of age (at least in the games prior to Saturday's) and a midfield enjoying a significant level of depth, Arsenal have every right to go for silverware this season.
As long as they don't fall at the last hurdle, they might very well end up with some.
Also check out: Why Wenger Should Try Walcott as Striker
For extensive coverage on the Premier League, please check out my Bleacher Report writer's profile. For all things Liverpool—match reactions, opinions et al—please subscribe to The Red Armchair.