Chicago Bears: Which Newcomers Will Make the Biggest Impact This Season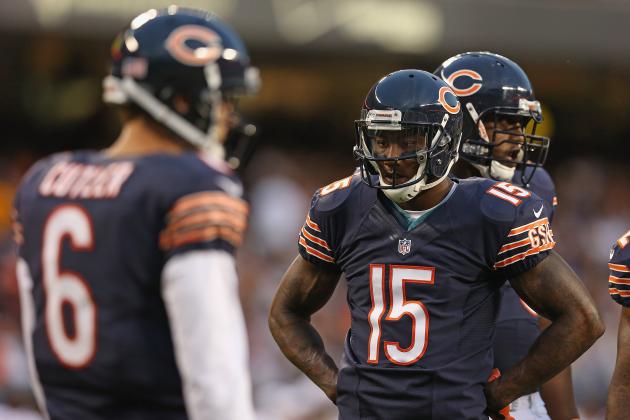 Jonathan Daniel/Getty Images

All hail Phil Emery. In just eight months, the Chicago Bears' new general manager has helped Bears fans attempt to forget the 11 years of poor player management and acquisition by former GM Jerry Angelo.
Emery has put together an amazing offseason by addressing key positions that derailed the Bears playoff push last season. He made his presence felt the first day of free agency, reuniting Jay Cutler with his good friend and former favorite target Brandon Marshall via a trade with the Miami Dolphins. But he wasn't done just yet.
Emery displayed an emphasis on adding depth to the Bears roster through both free agency and this year's draft. Now the only question remaining is who will have the biggest impact this season?
Here is a look at five key additions who are poised to have a major impact on the outcome of the Bears season.
Begin Slideshow

»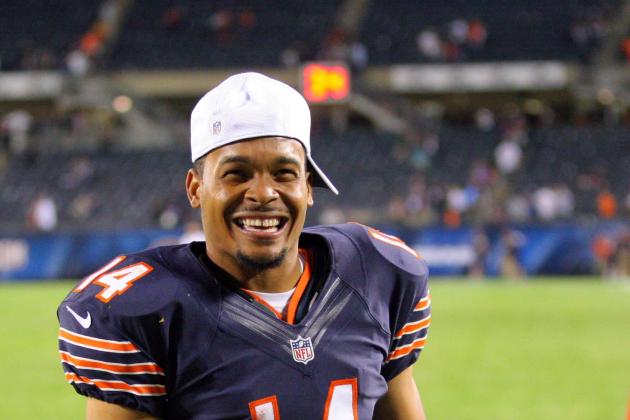 Dennis Wierzbicki-US PRESSWIRE

The Bears signed Eric Weems to a three-year, $4 million deal to become the team's No. 2 kick returner.
The addition of Weems gives the Bears a more than capable replacement for wideout Johnny Knox, who is still rehabbing from undergoing spinal fusion surgery after suffering a career threatening injury late last season.
Over the last five seasons Weems has 2,396 kick return yards, good for seventh best in the NFL over that span. Weems will also replace special teams standout Corey Graham, who signed with the Ravens this offseason.
Weems made the Pro Bowl on special teams in 2010.
Phil Emory was the Atlanta Falcons director of college scouting when they signed Weems as an undrafted rookie out of Bethune-Cookman University in 2007.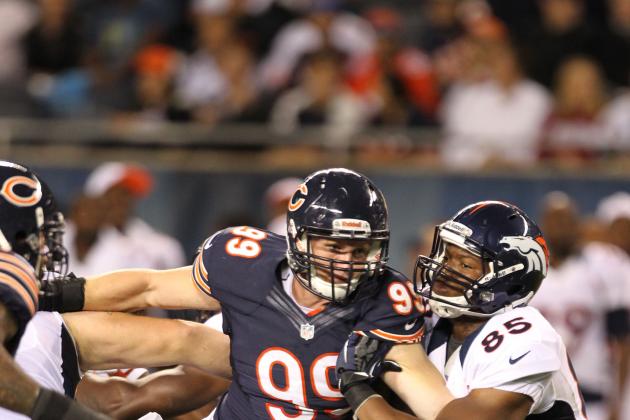 Matthew Emmons-US PRESSWIRE

The selection of Shea McClellin with the 19th overall pick in this years draft was met with some skepticism by Bears fans. That skepticism quickly turned to optimism and excitement once we got a chance to see McClellin on the field.
This kids motor doesn't stop.
McClellin's combination of size (6'3", 260 pounds) and athleticism (4.63 seconds 40-yard dash), along with his versatility gives the Bears another pass rusher to place opposite of Julius Peppers.
While he will primarily play at defensive end in obvious passing downs, McClellin is more than capable of dropping back into coverage. McClellin made his presence felt often during the first preseason game against Denver, so much so that coaches moved DE Israel Idonije inside to allow McClellin to play with the first team defense against Washington.
Defensive coordinator Rod Marinelli is committed to bringing the rookie along slow, but if McClellin continues to impress coaches may have no choice but to extend his playing time.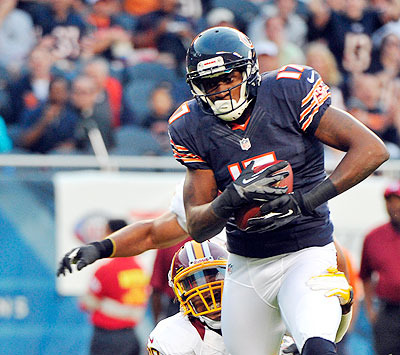 When Alshon Jeffrey fell into the Bears lap early in the second round, many analyst called it the steal of the draft.
The second leading receiver in Southeastern Conference history, Jeffrey's 6'3" frame and excellent hands give Jay Cutler another big target in the red zone. In his first two games, albeit preseason, Jeffrey has caught seven of the eight passes thrown his way for 97 yards.
Jeffrey will have a big impact this season primarily because the Bears' coaching staff is committed to putting him in a position to be successful. New offensive coordinator Mike Tice and quarterback Jay Cutler have focused on allowing Jeffrey to use his large frame to go up and make plays on the ball.
Wideout Earl Bennett expects big things from his fellow SEC product, telling ESPN, "He's going to be one of those guys who's going to take over."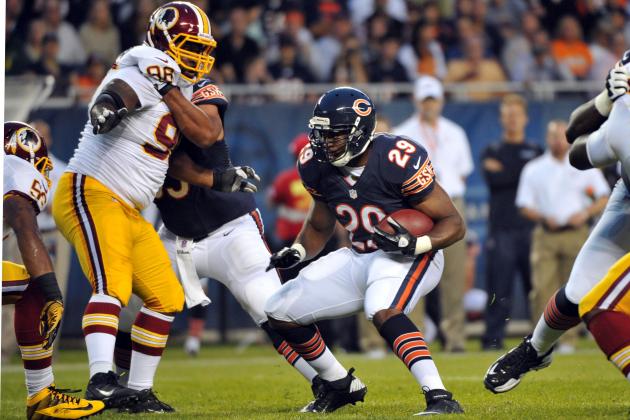 Rob Grabowski-US PRESSWIRE

The addition Michael Bush may have appeared to some as insurance in case Matt Forte had held out, but the Bears had their eyes on Bush for other reasons.
Both Mike Tice and head coach Lovie Smith have stressed the Bears' commitment the run game this season despite the arrival of several new receivers. According to Bush, during his first visit to Halas Hall, Tice informed him that he wants two 1,000-yard backs this season.
If Tice manages to accomplish his goal the Bears would be the first team since the Carolina Panthers did it in 2009, and just the seventh team in NFL history to accomplish the feat.
Bush will receive the bulk of the workload in the red zone, seemingly the only area in which Matt Forte struggles. The 245-pound Bush scored on seven of 14 carries inside the five-yard line last season for Oakland, and as we saw against the Redskins has the ability to make tacklers miss in the hole.
Bush has scored 15 rushing touchdowns in the past two season compared to Forte's nine.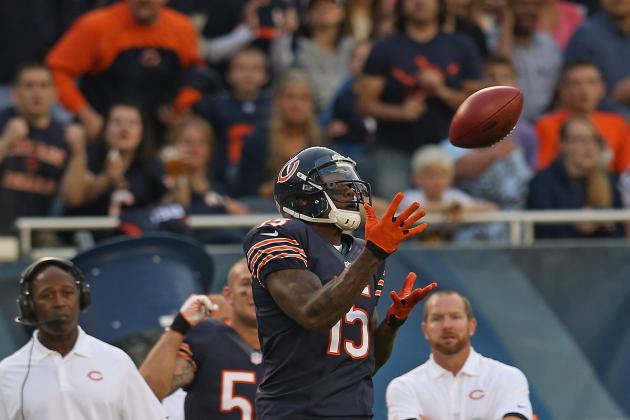 Jonathan Daniel/Getty Images

Before taking a single regular season snap, Brandon Marshall's numbers suggest he is the best receiver in Chicago Bears history.
In the team's 92-year history, Marty Booker is the only receiver to catch 100 passes in a season; Marshall did it three years in a row from 2007-2009.
Jay Cutler was his quarterback for two of those three seasons.
The combination of Cutler-to-Marshall was one of the best in the league, with Cutler targeting Marshall a league-high 173 times in 2008. The two seemed to have picked up where they left off, wowing Bears fans and coaches during training camp.
During the first series last week against the Redskins, Cutler and Marshall connected on two plays for 61 yards. On the very first play from scrimmage Cutler hit Marshall streaking up the sideline for 41 yards after beating man coverage.
While Marshall is poised to catch 90-100 passes this season, his biggest impact will be the attention he commands every time he's on the field. His presence will no longer allow defenders to stack eight in the box, giving Matt Forte more room to operate with.
Now that could be scary.