WWE Rumors: Brock Lesnar, Wade Barrett and Tuesday's Top WWE Buzz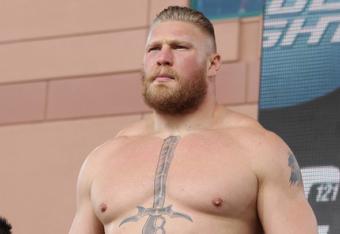 Courtesy of Zuffa

We are now in the home stretch for SummerSlam, and WWE is really leaving a lot to be desired with this show.
The only real hook that we were left with for that show is, what will Brock Lesnar do to Shawn Michaels? If people saying they are going to do something to someone at an unspecified date is your thing, then this worked for you.
Other than that, WWE really didn't do anything to get you excited for SummerSlam. No offense to Big Show, but he is the least interesting star in the triple threat match, so him standing tall with the WWE title did nothing.
There is still one more Raw to go before the biggest pay-per-view of the summer, so hopefully there is one great hook on that show.
BROCK LESNAR WILL HAVE TO DEAL WITH TRIPLE H AND HBK
Courtesy of WWE.com
In a surprise announcement, Shawn Michaels said he would be in Triple H's corner for the match against Brock Lesnar at SummerSlam. Like everything else with the build for this match, Lesnar and Triple H feels completely secondary to whoever else is talking.
Question on Everybody's Mind: Why does Brock-Triple H need HBK and Paul Heyman?
Whose SummerSlam Appearance Is More Useless?
Our Take: It doesn't. This match should be a brutal, vicious encounter between two men who don't like each other. Instead, WWE wants us to see just how irrelevant the match is by putting all the extra bodies it can into it.
Hype Meter: 3 out of 5 Botched Feuds
Perhaps we should have expected this kind of build to the match. WWE told you it didn't see Lesnar as being anything special when he lost to Cena. Triple H wasn't going to do anything to hurt himself prior to the match, so we have been stuck with a lot of talk about contracts, lawyers and people randomly inserting themselves into a corner.
Deeper Dive
Why Brock vs. Rock Must Happen (B/R)
-----------------------------------------------------
WADE BARRETT GETS HIS OWN RETURN HYPE VIDEO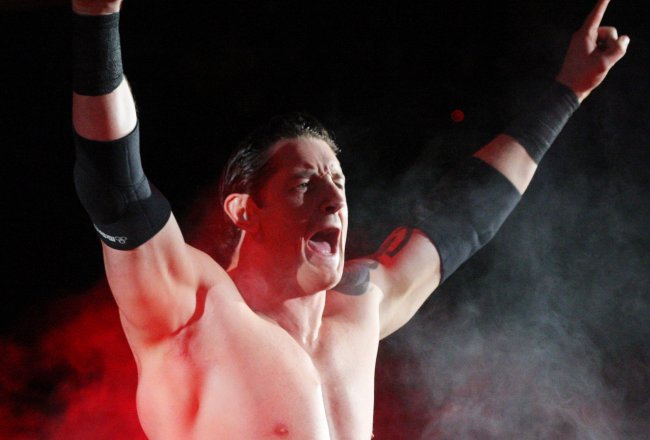 Gallo Images/Getty Images
After weeks of rumors and speculation, WWE is finally teasing the return of Wade Barrett. Last night on Raw, he was given his own hype video featuring bare-knuckle brawling and more talk of the Barrett Barrage.
Question on Everybody's Mind: When will he actually appear on television again?
Our Take: It is interesting that no date or hint was given, but I guess WWE feels that there is no time to build a proper SummerSlam match for him. Certainly, you have to guess he will be back in time for the Night of Champions pay-per-view in September.
Hype Meter: 5 out of 5 Bare-Knuckle Fighters
Getting Barrett back can be a nice shot in the arm. WWE needs all the heels it can get right now—it's a big reason CM Punk was turned—and Barrett is more than capable of playing that role. He just needs the right feud to be allowed to shine.
Deeper Dive
More News on Barrett's Return (WWE Japan h/t Wrestling Inc)
----------------------------------------------------
JTG USES TWITTER TO GET ATTENTION; NO ONE PAYS ATTENTION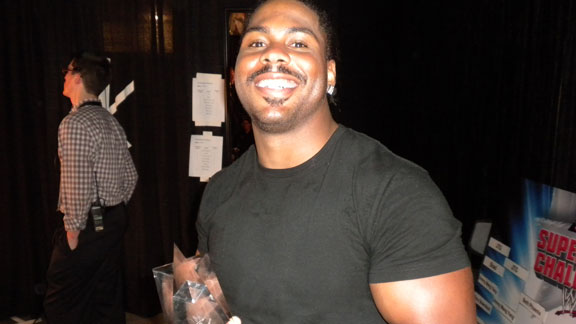 Courtesy of Jon Robinson (h/t ESPN)
Not that you would know it based on the way he is used (or more appropriately, not used) on television, but JTG is still a WWE employee. Given his rant on Twitter, that might not be the case too much longer.
Question on Everybody's Mind: Is WWE setting up an angle for JTG?
Our Take: WWE has never shown an interest in JTG since Cryme Tyme broke up a few years ago. He was kept around as a body that can be used in battle royals, with no other real purpose in the company.
Hype Meter: 4 out of 5 Angry Wrestlers
I know WWE likes to run angles on Twitter, but I am a fan of JTG venting his frustration. He is a person just trying to make a living in this business, yet he can't do that if he isn't being given a job to do. Of course, he could just try talking to Vince McMahon.
Deeper Dive
JTG and Locker-Room Politics (B/R)
------------------------------------------------
ROSA MENDES' REAL LIFE IS REPORTEDLY A MESS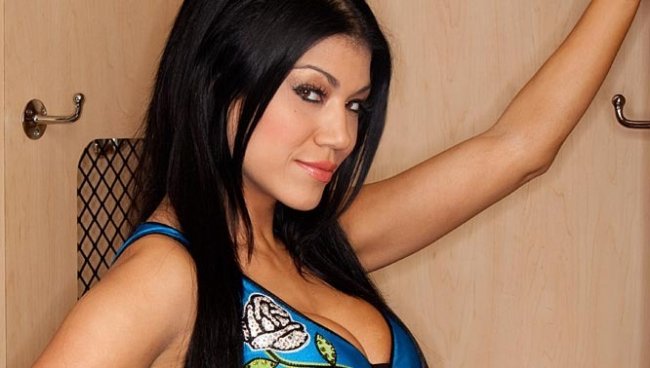 Courtesy of WWE
Taking a break from the insanity that is WWE, Rosa Mendes is reportedly terrified of her fiance, former WWE star Jackson Andrews. According to TMZ, Mendes had a meltdown at the airport in San Antonio, "crying in a bathroom stall."
Question on Everybody's Mind: Will Mendes be okay?
Our Take: I don't know. At least she was able to tell police her side of the story, but what happens after that is anyone's guess. Hopefully she can find a way to stay healthy and be happy, both in her personal and professional life.
This whole situation just sounds scary. It is one we will keep an eye on and update you if/when more information becomes available.
Deeper Dive
Rosa Mendes In Trouble (TMZ)
-------------------------------------------
Check back for more on the WWE as it comes, and check out Bleacher Report's Wrestling Page to get your fill of the WWE. For more WWE talk, check out Ring Rust Radio for all of the hot topics you just can't miss.
This article is
What is the duplicate article?
Why is this article offensive?
Where is this article plagiarized from?
Why is this article poorly edited?