Orlando Magic Rumors: Why Scott Skiles Would Be Perfect If Club Rebuilds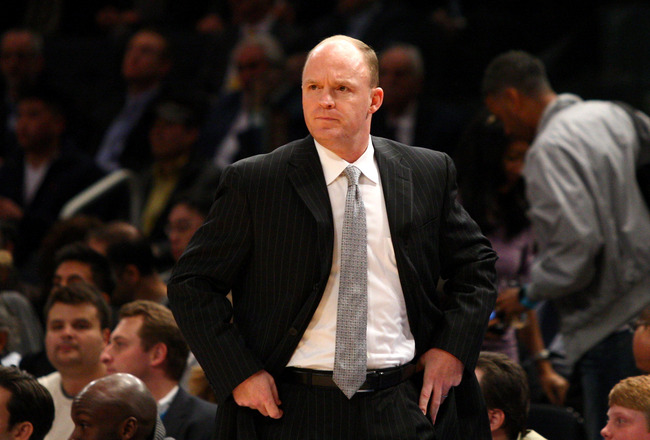 Chris Chambers/Getty Images
The Orlando Magic are a team in serious flux. With rumors kicking about that superstar Dwight Howard is leaving town in a trade, the franchise also needs a new head coach.
Scott Skiles would be the perfect fit to spell the vacant position.
According to Gery Woelfel of the Journal Times, Skiles believes he is totally done as coach of the Milwaukee Bucks and cleaned his office out at season's end.
Skiles also allegedly would love to have a homecoming of sorts to the Magic.
The team nucleus for the foreseeable future would be young in lieu of Howard. The roster would be categorized as a rebuilding project. It also wouldn't be incredibly talented.
Not many established coaches have presided over as many such efforts as Skiles, who has thrived in tough times with three previous NBA squads.
For those specific experiences and other reasons, Skiles would do well to return to a franchise he shares such great history with.
Point Guard Mentor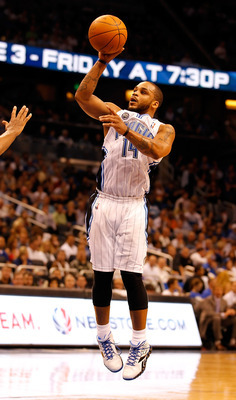 J. Meric/Getty Images
Not only does Skiles have a solid NBA career to point to—even as a five-year member of the Orlando Magic—he has been able to work with and develop exceptional point guards as a coach.
Jason Kidd was still early in his career when Skiles coached him for a season in Phoenix, but according to a report by the New York Daily News, Kidd still holds a grudge against him.
From there, Skiles was able to develop two questionable prospects into solid pro point guards.
The Chicago Bulls used a lottery pick on Kirk Hinrich, which was considered dicey.
However, the decision was validated, as Skiles helped the Kansas prospect improve every year during his tenure and turned Hinrich into a consistent starter.
Brandon Jennings was just 19 years old when the Milwaukee Bucks drafted him 10th overall in the 2009 NBA Draft. He skipped college to play one year overseas and averaged just 5.5 points per game and just over two assists.
Despite the inexperience, Skiles rapidly developed Jennings and allowed him to thrive enough to take the Bucks to the playoffs in his rookie season.
This is encouraging because Jameer Nelson has struggled in recent years for the Magic. Perhaps Skiles' direction can help Nelson to a resurgent year.
Nelson is also 30 years old, so whoever the Magic develop behind him at the position could greatly benefit from Skiles' knowledge as well.
Emphasis on Defense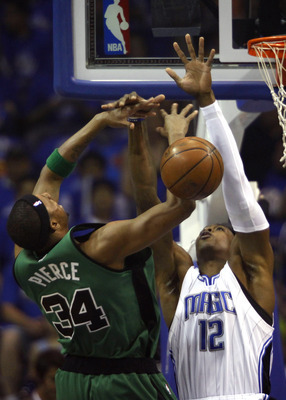 Marc Serota/Getty Images
As we saw last season, defense can go a long way in determining a team's fate. Just ask the Philadelphia 76ers.
While not sporting a particularly impressive roster, enthusiastic head coach Doug Collins put an emphasis on fundamentals and defense, which is exactly how Skiles is even if he isn't quite as friendly.
As Yahoo! NBA expert Adrian Wojnarowski reports, Howard's potential three-team trade to the Brooklyn Nets would be a massive one.
The Magic would receive Brook Lopez, Shelden Williams, Damion James, and Armon Johnson from the Nets and Luke Walton from the Cleveland Cavaliers. Orlando would also get three first-round draft picks.
In other words, the biggest star for Orlando next season would likely be either Lopez or Jameer Nelson.
While that may not sound spectacular, the Sixers' biggest stars this past year were Andre Iguodala and Jrue Holiday.
Defense goes a long way toward building a competitive team, and it is something Skiles preaches.
For the Magic to have any chance at competing in the immediate future, the team must play better defense since they may not be bailed out by Howard in the paint.
History with Franchise Owner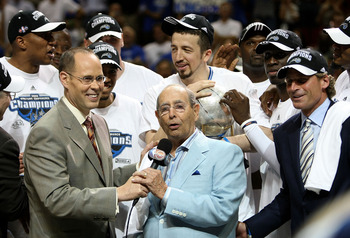 Elsa/Getty Images
Richard DeVos Sr. loves Skiles, who played point guard for the franchise during its expansion era.
Although Skiles left just prior to the Magic drafting Shaquille O'Neal and taking off, the owner still appreciates Skiles' contributions to the organization.
According to the report by The Journal Times' Gery Woelfel I cited in the first slide, Skiles is one of DeVos' all-time favorites.
Considering the franchise needs to win rather quickly in the wake of Howard's loss, Skiles would probably be near the top of DeVos' wish list.
While Skiles' style may not be appreciated by everyone around the league, he would be a fan favorite in Orlando.
Fundamentals and defense are key to Skiles' success, but he also likes to play an uptempo style. This is a similar way of playing to how the Magic did under former coach Stan Van Gundy.
The only problem is, the Bucks' defensive efficiency in 2011-12 suffered drastically when they increased their pace factor.
Either way, Skiles has figured out how to get it done in three other NBA cities, and the potential opportunity in Orlando would be a favorable, positive environment in which to succeed.
Experience with Rebuilding Teams
Chris Graythen/Getty Images
In Skiles' first coaching gig in Phoenix, the Suns were recuperating from the Charles Barkley Era.
Sir Charles had just been traded and the team missed the playoffs for the first time in 14 years.
Next, with the Chicago Bulls? They were abysmal and lost in the wake of Michael Jordan's retirement. Skiles had them in the playoffs after less than one season.
Then there's Milwaukee. Superstar Michael Redd tore his ACL and MCL in Skiles' first year, causing the Bucks to miss the playoffs and robbing the franchise of its stud scorer.
Thereafter, point guard Brandon Jennings and former No. 1 pick Andrew Bogut thrived under Skiles—until Bogut himself got seriously injured and missed the postseason.
Two ninth place finishes in the Eastern Conference may spell the end for Skiles, but he may be on to his fourth rebuilding excursion in Orlando.
Proven Winner
Doug Pensinger/Getty Images
The 1999-2000 season was Skiles' first as a head coach, and he didn't even get a full year with the team.
Despite the quick turnover and transition, it didn't stop him from leading the Phoenix Suns to the playoffs in his first year.
The team lost in the conference semifinals to the eventual three-peat champion Los Angeles Lakers.
In his second season, Skiles led the Suns to a 51-31 record, but that was only good enough for sixth in the Western Conference.
Phoenix bowed out to the Sacramento Kings in the first round amidst the raucous ARCO Arena.
After being fired and suffering through a tumultuous first year with the Chicago Bulls, Skiles took that team to the playoffs as well.
The same thing happened with the Milwaukee Bucks.
If his track record is any indication, Skiles has shown he can quickly turn a perceptibly bad team into a playoff-caliber squad in a very short period of time.
Keep Reading

Orlando Magic: Like this team?