Possible Intercontinental Championship Challengers for Raw 1,000?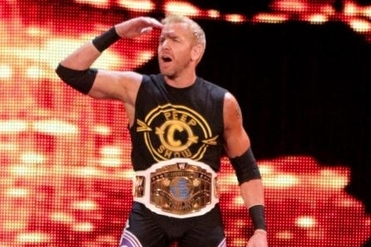 Christian is on the look out to see what man will be taking a shot at his Intercontinental Championship.
It was announced in a poll on Monday night that he will be defending his title at the upcoming Raw 1000th episode. Little is being done to promote this championship defense, but with the CM Punk vs. Cena, the return of The Rock, DX and Lesnar along with the wedding of AJ and Daniel Bryan, there's a lot going on.
Or is it because the person challenging Christian will be one of the surprise visitors to the show that we are being told there will be? It's a bit of a mystery as to who else will be making an appearance or maybe even a return to Raw, let's take a look at some possibilities of guys who have been IC Champs before.
The only person I'm leaving off this list is Chris Jericho, mainly because he's got a good thing starting with Ziggler and I'm hoping that will continue on to the big 1,000 show.
I met Christian once and I had my replica belt of the IC championship with me, he asked me if I wanted him to sign it, I said no thanks, I'm waiting for Chris Jericho to be the only one to sign my belt, he said "I'll let him know"
I don't know if Jericho got the message, but if not, hey Chris, I know you've read my stuff in the past, I'm still waiting for you to sign my belt.
Let's take a look at my thoughts and we'll put them on my BOOM scale. I'm also the head writer over at The BOOM Page, we cover comic books, TV, Movies, WWE and anything else pop culture. So in the words of Heath Ledger from The Dark Knight...
"And here we go."
Begin Slideshow

»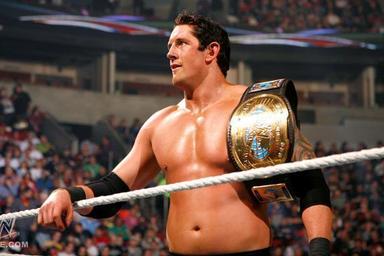 from www.fanpop.com
Will former IC Champ Wade Barrett make his big return on Monday Night to take on Christian for the championship?
While the fans are clamoring to have Wade back, my guess on this one is a no; he put up on his Twitter account that he'll be doing a pre-show signing for a FCW show on the 28th.
That does not sound like the actions of the new champion.
On the BOOM Page Scale:
I'm giving this a Cilian Murphy. It involves a British guy that I've seen before, and personally I just find him okay, not that he's bad, but just not something I would look forward to.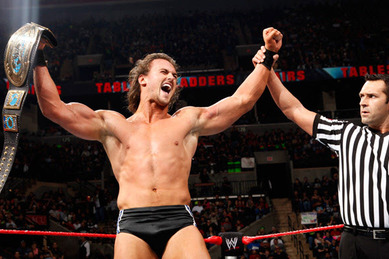 wwe.blogfa.com
Will the highlander from Scotland come out and take on Christian to return the championship to his waist?
Drew McIntyre is currently currently over on NXT and doing a great job, he has a lot of potential, the fact that he was playing himself as a Scottish Randy Orton just wasn't working for him.
His Twitter account hasn't been updated since Sunday the 15th, so not a lot of clues there, but I think if Drew was going to be a factor he might have made an attempt on Smackdown, and according to the spoilers, nothing like that happened.
On the BOOM Page Scale:
I'm giving this a Highlander 2, the Scot should come back, but it just wont be right, it needs a whole lot of work, just like that movie did.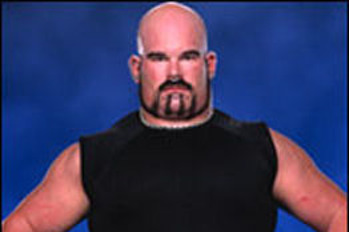 bleacherreport.com
Former Intercontinental champion Albert reclaims the title as Tensai?
This one I think has some chops, and some green mist and some iron claws to the skull.
Putting the belt on Tensai would not be a bad thing, I think we'd get more matches and it would bring this former champion back into the spotlight for something more than the writing on his face.
On the BOOM Page Scale:
This is an Expendables 2! I'd like to see this, its got a two really great guys from the past back again to take on a new epic battle.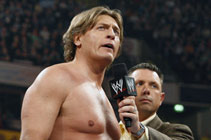 His Twitter and Tout are pushing him as the new General Manager— #RegalforGM, but he's also had some Twitter battles with Chris Jericho where he insisted he could still come back and have a good run.
Will the Regal one be going for the GM spot or the Intercontinental Championship?
Both situations could put him back against Jericho and in my opinion that's just a win-win.
On a BOOM Page scale:
I give this A Charlie and The Chocolate Factory, the original. Sometimes old school is far better than new school.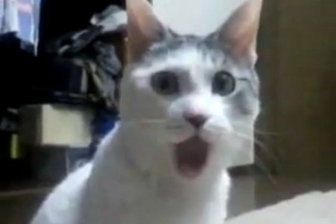 Surprise CAT!
Those four men we just took a look at are all current WWE superstars, but let's take a look at what could possibly be big surprises for the match rather than going with an easy way out.
Now I have no inside to any of these picks, I'm just putting out there some interesting ideas of what could be, while still keeping in the factor that they should be former Intercontinental Champions.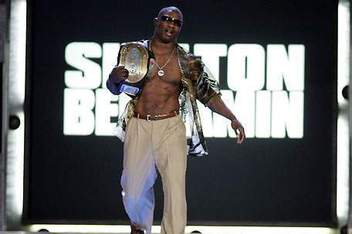 fanpop.com
He's currently over in Ring of Honor with his long time tag partner Charlie Haas, but he also recently lost his tag championship.
Did this happen because he was making his way back to the WWE?
There's nothing on his Twitter account to give away any clues, but bringing back the Gold Standard would be awesome for the fans. He's a guy who could still bring it and really put on a great show like he always did in the WWE.
Plus if he came back he could take on Brodus Clay and they can each have their Mamas at ringside.
On the BOOM Page scale:
This gets a Luke Cage! The African American leader of The New Avengers has and always will just be kicking butt and taking names. My personal favorite New Avenger, I really would love to see Shelton hit the WWE ring again.
The slow motion entrance, the Prince of Parkour, Morrison was a fantastic member of the WWE and another one who left before he got to ride the train to the top.
Who will ever forget his ladder matches when he was a part of M&M or his clinging to the wall to avoid elimination in the Royal Rumble!
The man was fantastic in the ring, only so-so on the mic, but whether it was as the IC Champ or a Tag Champion with Miz, he was at the top of his game for so long.
Bringing him back for the 1000th episode of Raw should happen; his arrival would breathe new life into the mid-card matches and put him back on the path of moving on up to the top spots.
On the BOOM Page Scale this gets:
An Amazing Spider-Man. Everything that's old is new again, slap another new name on Morrison and make a joke of it that no one can remember what he's calling himself again these days.
Could the Golden one return to Raw for its 1000th episode? He has been such an icon of the WWE that its hard to believe that he won't be there.
He's always been the guy who shows up to be in a Rumble or make a surprise appearance. With Charlie Sheen being out as the Social Media man for the show, at least let Goldust take over the reigns. The man tweets constantly and now is even using Tout and still talking all things WWE.
If he did come back and get the gold it would also open up the possibility of the dream match that all of us have been asking for online. Dustin vs. Cody: Battle of the Rhodes!
On a BOOM Page scale we give this one:
A Total Recall 2012 version. Sure we've seen it before, but we want to see it again!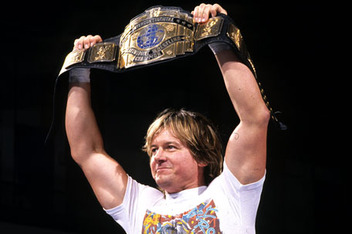 He's talking tonight on his Rod-Pod about the 1000th episode of Raw right now, and by the looks of his Twitter I'd say it seems as though he's going to be there.
Will he be hosting a Piper's Pit or will he taking on Christian for the championship?
Piper even at his age has gotten in the ring on the occasion and had a match, not the best matches in the world, but he's had the match.
What if Piper were to take on Christian and in some odd twist he actually wins the title only to vacate it next week allowing a tournament for the belt.
He gets one more win in the books as a champion and we get a great series of matches to see who can be the next IC Champion.
On a BOOM Page Scale this gets:
They Live. Roddy Piper is gold in this movie, if you're one of the young readers on this site and you've never seen this movie, find someway to watch it, it's a cheesy corny masterpiece. I actually just watched it the other night, and it just doesn't get old.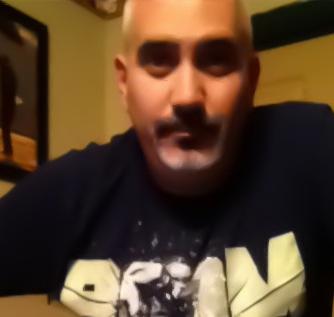 Well that's my list of possibilities and wishes for the coming 1000th episode of Raw and those who would take on Christian for the Intercontinental Championship.
That's me and my belt there, still waiting to meet Jericho so he can sign it.
If you're on Twitter be sure to follow @boompage and the outstanding one @captoutstanding both accounts will be tweeting during Raw 1000 and you'll also get updates any time my articles go up here or up at my site The BOOM Page. Be sure to hop over there and check out more stuff on comic books, movies, TV, WWE and other Pop Culture stuff we love to write about.
Is there anyone you'd want to see Christian take on that I didn't put on the list, add it below in the comments can't wait to see what you say and I always try and reply to all comments.
Check out my other articles here on Bleacher Report
The WWE: How Old Were You When You Started Watching?
and
John Cena and the Superhero Controversy Heading into Raw 1000
As always, hope you enjoyed and we'll see you again soon!
BOOM!