The WWE: How Old Were You When You Started Watching?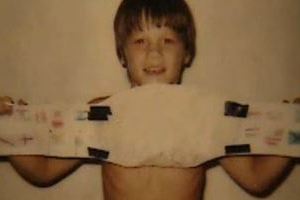 In 1983, I was a mere 12 years old and I was introduced to the WWF on Saturday mornings on the local Fox affiliate here in Buffalo. The WWF had just been born a couple of years ago and had just recently been placed under the watch of a young Vincent Kennedy McMahon. He had hand-picked Hulk Hogan to be the face of the WWF and truly changed wrestling from what it had been.
The glamorized entertainment aspect of wrestling was born, heroes versus villains and a new lineup of wrestlers with "characters" and over-the-top personalities dominated the scene.
As a young kid, I ate it up and couldn't get enough. Seeing Captain Lou Albano in a Cyndi Lauper video, to me, at the time, was the coolest thing. But to have so many of the wrestlers plus the Goonies in the 1985 video for Good Enough absolutely blew my mind, and even today it makes me feel nostalgic, remembering those days of watching MTV, just waiting for this video to show up.
1985 was a crazy-good year. The Rock-n-Wrestling cartoon was on television, and The Wrestling Album with the superstars singing had just came out, which is just a classic. We had Hogan, Piper, Andre, Orndorf, The British Bulldogs, Big John Studd and Ricky the Dragon Steamboat, some of the all-time greats who revolutionized the industry, all on the same album.
WrestleMania 2 had Mr. T and brought together my other favorite love on TV at the time, The A-Team. Roddy Piper began a feud with Mr. T aka BA Baracus.
To keep the awesome going, in 1987, the movie Body Slam came out, and this time Piper teamed up with Face from The A-Team, and it was just as great. This was all geared toward a younger audience while keeping the adults involved.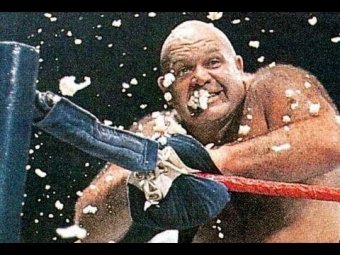 Nearly every superstar was geared toward kids. Even Piper—with his brash and bad-guy antics—was so over the top that kids as well as adults loved to watch him. Superstars like Koko B. Ware, George The Animal Steele and The Missing link were all such cartoonish superstars that looking back on it, you can see they were totally created by McMahon to capture that young audience.
I have two kids who are in their 20s, and they too are WWE fans. However, when they were kids, they grew up in the WCW era, which featured such superstars as: Goldberg, DDP, The new Four Horsemen, Eddie Guerrero, The LWO and Booker T.
Meanwhile, the WWE was having the evil Undertaker and his demonic persona along with the swearing and finger-flipping Stone Cold Steve Austin run the show. The kids' mom wasn't to keen on the WWE's antics, and they ended up watching more WCW than WWE.
This continued until the night Mick Foley won the WWE Championship, and the attitude era took a slight turn back to more family-funny antics. This also stopped WCW from beating RAW in the ratings.
So while there are so many lovers of the Attitude era, it wasn't until the sock puppet-wielding Foley grabbed the title that he WWE could get back on top. This was most likely a confirmation to McMahon that things had to go back to covering all ages. The Attitude era was slowly ending.
I have three more kids, two girls, 15 and nine, and a son who's 11, all fans of the WWE, and all three sat down with me on Sunday and watched the Money in The Bank pay-per-view. My 15-year-old was constantly switching back and forth between wearing her CM Punk shirt and her Cena shirt, while her nine-year-old sister stuck to just wearing her Cena shirt.
My son, Austin (yep, I named him Austin) was super excited for the Money in the Bank matches but was disappointed that his favorite, Rey Mysterio, wasn't going to be there.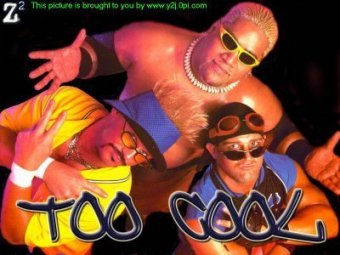 For all of you out there who have been complaining about the PG era, what year did you start watching wrestling? How old were you?
The WWE, since Vince took over way back when, has been full characters that have tried to captivate kids and adults. A solid mix of guys who could get all the age groups cheering for them. It has to be a show where adults can take their kids to the events and share with them the experience that they loved when they were kids.
The WWE has always had this mix and that's usually when it's at its best. With guys like Cena, Santino, Sheamus, Hornswoggle and Brodus Clay, they have good counterparts in Punk, Alberto, Ziggler, Jericho and Big Show.
And while the Attitude era had Austin, The Rock, Undertaker and DX, it also had Gilberg, Crash Holly, Doink the Clown, The Hurricane, Owen Hart and Too Cool. Every era has had their share of family-friendly characters, and occasionally those guys hold a title, and occasionally they become the main guys on the show.
Don't fault the WWE for putting out family-friendly programming; it's been happening since the 1980s and really doesn't have that much to do with anyone running for public office. It's just the business model they've always had and it's always worked.
This article is
What is the duplicate article?
Why is this article offensive?
Where is this article plagiarized from?
Why is this article poorly edited?