Winners and Losers from Jeremy Lin Signing with Houston Rockets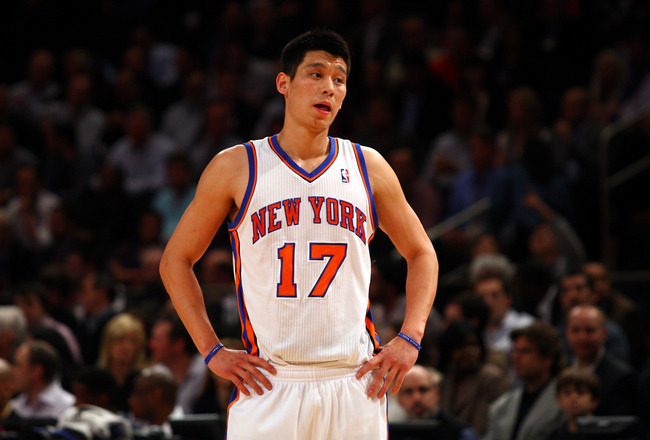 Chris Chambers/Getty Images
The New York Knicks will not be matching the back-loaded offer sheet the Houston Rockets extended to Jeremy Lin. Supposedly.
This is a possibility that no one saw coming, including Lin himself. He remains a potential basketball prodigy and is already a marketing cash cow for whichever team's jersey he dons.
Nonetheless, it seemingly appears that Linsanity's run in the Big Apple is over—especially after New York's acquisition of Raymond Felton—as he prepares to take his uncertain talents to Houston.
Shocking though it may be, all this speculation is on the verge of becoming a reality. And when it does, all parties involved have to accept the consequences of their ultimate decision.
Winner: Jeremy Lin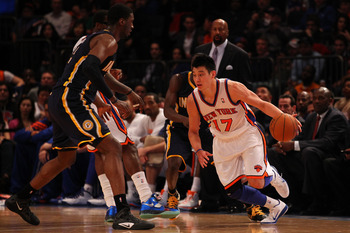 Al Bello/Getty Images
Though Jeremy Lin expected the Knicks to match, it's unlikely he'll be heartbroken if they don't; he's still going to get paid.
The Rockets are essentially paying Lin $25 million for 25 games worth of stardom. Boom or bust from hereon out, that's an overwhelming victory for the Harvard graduate.
As far as New York's curb appeal goes, Lin will shape the market wherever he lands, and Houston is no stranger to manning the talents and captivation of a global phenomenon (see Yao Ming).
The Rockets may not be the organization Lin saw himself suiting up for next season, but with his "ridiculous" contract in hand, he'll find a way to embrace his new surroundings.
Loser: New York Knicks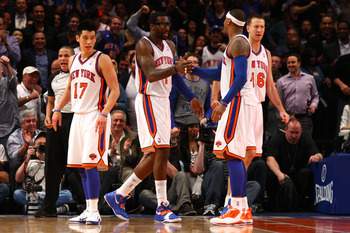 Chris Chambers/Getty Images
No one is denying the financial implications re-signing Lin will have for the 2014-15 campaign, but the Knicks are still losers here.
New York is rapidly getting older, and while that indicates a win-now mentality is running rampant throughout the newly renovated Madison Square Garden, promising talent, with an uncertain ceiling, is an important ingredient to a winning ball club. It gives hope for the future as well as the present.
As if that's not enough, the Knicks would be letting Lin go for nothing. Had they had no intention of matching his contract from the beginning, they could have worked out a sign-and-trade with the Rockets or another team. Should they choose to match, though, trading him isn't an option until midseason.
There's always the additional revenue the team is relinquishing by no longer housing the compelling story that is Linsanity to consider as well.
That makes New York's losses three-fold here: They lose a potential pillar for the future, a profit-driving certainty, and do so without receiving anything in return.
And that's less than encouraging.
Loser: Houston Rockets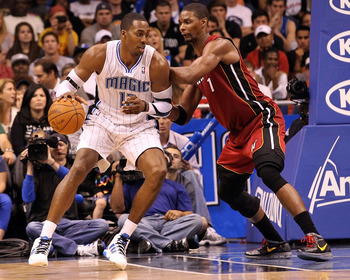 Sam Greenwood/Getty Images
Yes, the Rockets are losers here.
While Houston would benefit financially from the signing of Jeremy Lin, he isn't a talent guaranteed to turn the franchise around. Nor does he help their pursuit of Dwight Howard.
The Rockets are already prepared to invest another $25 million in Omer Asik, and while neither signing completely trumps their ability to offer significant cap relief to the Orlando Magic, it does slightly jeopardize it.
Howard isn't keen on the idea of remaining in Houston should he be dealt there, and Asik and Lin are not players that are going to convince him otherwise.
At this stage of the game, unless the Rockets were more partial to completely rebuilding—sans Howard—targeting a proven star who isn't overpriced would have been the avenue to explore.
Winner: Raymond Felton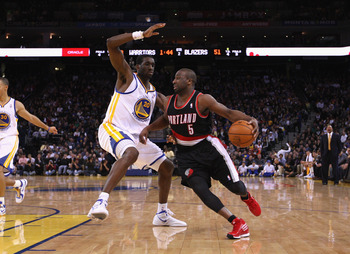 Ezra Shaw/Getty Images
If the Knicks opt to match Jeremy Lin's offer sheet, they will then have four point guards in tow, a reality the returning Raymond Felton would be hard-pressed to embrace.
Felton is already under the impression Lin won't be returning to New York, paving the way for him to assume the role of the Knicks' starting point guard.
Had the Knicks decided—or, ultimately decide—to bring Lin back, Felton would most likely have to spend a majority of his time playing outside his natural position.
As respected as Jason Kidd is, moving on without Lin ensures that the reins of New York's offense will be put in the hands of Felton once again, which is what he's apparently wanted all along.
Loser: Jason Kidd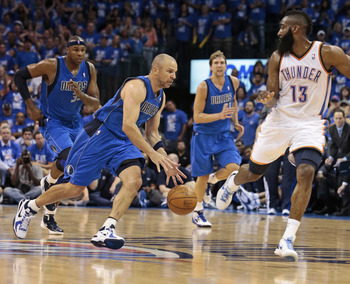 Brett Deering/Getty Images
Jason Kidd did not have a good weekend.
Not only is the point guard he was brought into mentor on his way out, but Kidd was arrested on DWI charges early Sunday morning en route to his home in the Hamptons.
Troubles with the law aside, Kidd came to New York for two reasons: to compete for a championship and to help hone the skills of a budding Jeremy Lin star.
As impressive as the Knicks' veteran-laden roster now appears, they lack that one last X-factor to push them to the level the Miami Heat are already on.
That leaves imparting his basketball wisdom on Lin as one of the last fulfilling endeavors Kidd would embark on before he called it a career.
Now, though? He'll have to settle for contending for relevancy, instead of a championship, with no young floor general eagerly awaiting his input.
Loser: Knicks Fans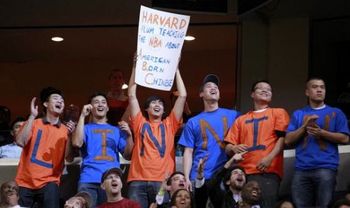 Photo via ocregister.com.
Real or fake, temporary of forever, Knicks fans and the prominence of New York shaped the gravity of Jeremy Lin's uprising and Linsanity.
Without Lin, New York fans lack that feel-good story to root for—that underdog they so desperately try to identify with as they look to stave off the unflattering stereotypes that come with supporting a big-market team with deep pockets.
Lin's potential, his background, everything he stood for was a symbol of hope for a franchise and its fans that spent the last decade being ridiculed by its peers and media pundits alike. With Lin, the Knicks had apparently done something right and given their fans a reason to accept the methods to their madness.
As ridiculously expensive as Lin's price tag now is, and as undeserving of such a ludicrous contract as Lin's talents are, you can't put a price on the excitement and sense of purpose he instilled within New York's fanbase.
Keep Reading