NFC East Summer Power Rankings: Owners Edition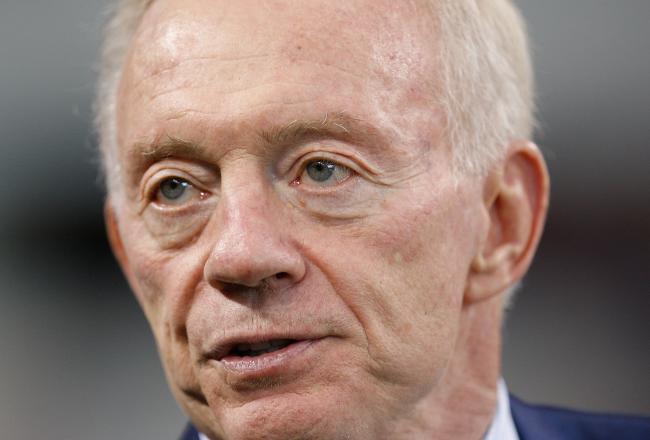 Ronald Martinez/Getty Images
Earlier this offseason, we ranked all four NFC East teams based on how strongly we felt about each squad's chances heading into 2012. Now we're breaking things down on more of a micro scale. Here's how we view the division's four primary owners.
1. Dallas Cowboys (Jerry Jones): The ideal owner isn't as involved as Jones is, but it's hard to argue with the results from the early 1990s. And although Dallas hasn't been very competitive since that decade, Jones has done a very good job in the draft and free agency recently. He'll always take heat for meddling, but he's also helped bolster the team's profile from a marketing perspective, which is also important. This is a business, people.
2. New York Giants (John Mara & Steve Tisch): Few NFL owners are respected like Mara and Tisch are. They're passionate, but they trust and respect their football people and rarely get in the way. Based on the fact the Giants are the league's most successful team of the last 25 years, it's safe to conclude that the Mara-Tisch family approach is working.
Which NFC East team has the best owner?
3. Philadelphia Eagles (Jeffrey Lurie): I used to think Lurie was a tad too standoffish, but that's changed this offseason. He's gained some serious points by finally losing patience and making some dramatic changes. Gone is his former right-hand man, Joe Banner. Lurie is clearly tired of seeing his team compete but fall short annually. Now, will he ever give up on Andy Reid? (I'm not saying he should right now, but eventually he might have to make a coaching change.)
4. Washington Redskins (Daniel Snyder): Let's make it clear: it could be way worse. Snyder wants to win and he's willing to fork over the dough to accomplish that feat. He stepped into this role with no experience in this area and he isn't a legacy, so there were growing pains early. If Snyder is willing to cede more control to his front office, the 'Skins will be in great shape for years to come. That's been the case lately, but we're still awaiting the results.
Unsurprisingly, the sport's most popular division contains some of its most recognizable and bombastic owners. They're all flawed, but you certainly can't fault them for their passion, and from a business perspective they've done a fantastic job. We're talking about four of the top 11 most valuable sports franchise on the planet, according to Forbes.
This article is
What is the duplicate article?
Why is this article offensive?
Where is this article plagiarized from?
Why is this article poorly edited?