5 Improvements Eli Manning Can Make to Be Best QB in NFL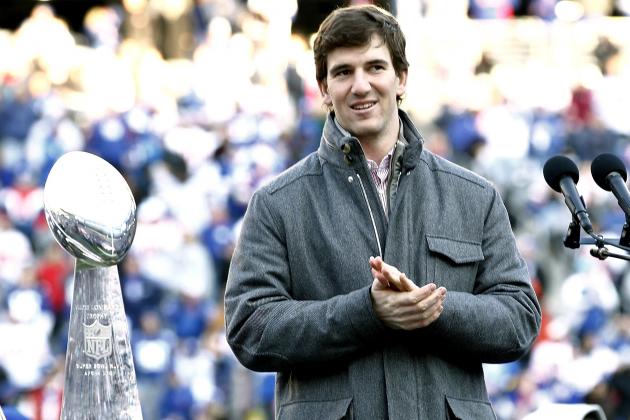 Jeff Zelevansky/Getty Images

Prior to the 2011 season, there weren't many fans or analysts that would consider Eli Manning a top five NFL quarterback. Now, you won't find many that DON'T consider him a top five quarterback after passing for nearly 5,000 yards, leading multiple fourth-quarter comebacks and winning his second Super Bowl in five seasons.
But one thing not many will call him is the best quarterback in the league, which is fair. Tom Brady, Drew Brees and Aaron Rodgers are the creme of the crop, and Eli has some work to do to be considered in their class, at least from a skill set stand point.
So what improvements could Eli make to become the best quarterback in the league? Let's take a look.
Begin Slideshow

»
Part of Eli's problem early in his career was his completion percentage, which could never seem to get over 60 percent. He's improved that number in recent years, but he could continue to improve especially if he wants to be considered one of the best in the league.
He's gone over 61 percent each of the previous three seasons, but if he threw a tighter spiral he could help his accuracy even more.
Part of Eli's problem, which really is not that much of a problem, is that he tries to make plays and force the issue rather than taking the safe route. Sometimes this works out, but most often this leads to interceptions.
Eli should realize that taking a sack can sometimes be beneficial. After his 25 interception year in 2010, he seemed to understand this and didn't force the issue as much. Tom Coughlin had this advice for him after the 2010 season.
"The guy works so hard. We don't have many sacks, he's a big part of that. He doesn't let it happen, but sometimes in doing that you put the ball in a precarious circumstance. Sometimes take the ball and go down. And I think that's something we've got to do a better job of coaching and understanding that."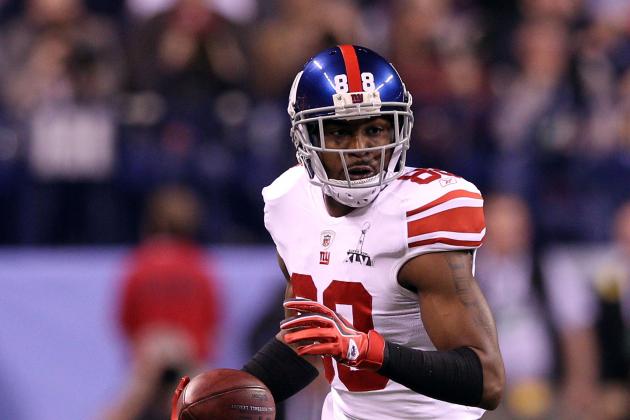 Elsa/Getty Images

Eli sometimes has a tendency to let his throws get away from him. This was more prevalent early in his career, but he is still known for sailing a throw or two during a game which can get him into trouble.
Throwing the ball high over the middle can not only get your receivers killed, but it could also lead to an interception. With guys like Plaxico Burress and Hakeem Nicks over the years, he's been blessed with a No. 1 receiver that can go up and get those high throws.
Eli has improved in this area and it does not happen nearly as often, but to be the best he needs to eliminate it completely.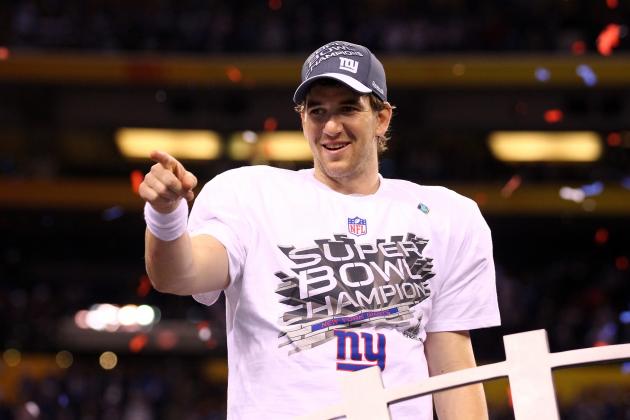 Al Bello/Getty Images

Though Eli has had 21 touchdowns or more in each season as a starter, he's also only had 14 or fewer interceptions in a season twice.
Part of that was a result of playing in old Giants Stadium, which had swirling winds and was tough for any quarterback. The other part was questionable decision making and poor throws, which he could cut down.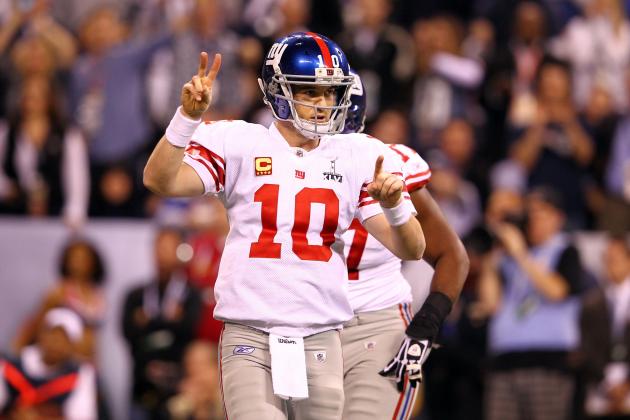 Al Bello/Getty Images

One of Eli's biggest and most talked about problems over the years has been his consistency. Especially early in his career, you never knew what you were going to get game-to-game from him. It was maddening.
That problem has improved over the years, but it still has not gone away. In 2011, the best season of his career, he still had five games with a quarterback rating less than 80. The two games against Washington and the second game against Philadelphia were particularly bad.
If he wants to be considered the best quarterback in the league, he cannot have these types of games.