NBA Free Agency 2012: Point Guards with Better Bang for Buck Than Deron Williams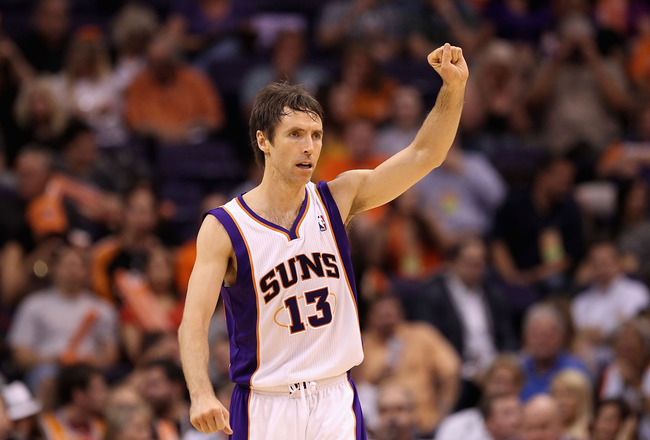 Christian Petersen/Getty Images
Although Deron Williams is the hottest free agent on the market this summer, he isn't the only point guard worth pursuing. Many teams are trying to woo the All-Star and are willing to pay big bucks.
However, NBA teams have a solid pool of star point guards to choose from this summer. In fact, a few of them will actually offer better bang for the buck than Williams.
Steve Nash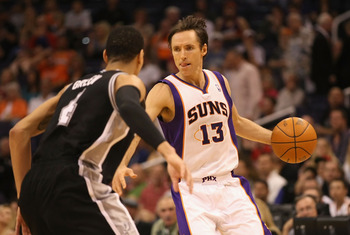 Christian Petersen/Getty Images
Despite being 38 years old, Steve Nash is a top point guard on the market this summer. Not only is he one of the greatest point guards of all time, but he's also very capable of leading a team to the postseason.
Nash knows his position and plays it well. The man dishes out dimes like no other, averaging double-figures for assists for seven of the last eight seasons. In addition, he's second in NBA history for in career free-throw percentage. He's also eighth in career three-point percentage. In short, Steve Nash can ball.
The two-time league MVP is a dream point guard who will make any decent team much better. Although he's considerably older, Nash is coming off a season where he averaged 12.5 points, 10.7 assists and 31.6 minutes per game.
If the Toronto Raptors or Dallas Mavericks end up snagging Nash, they will realize he's worth more than Deron Williams would be for their team.
Jeremy Lin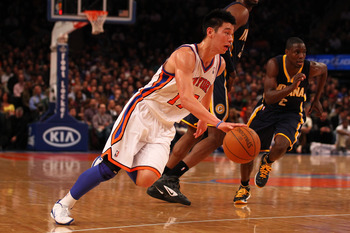 Al Bello/Getty Images
Is Jeremy Lin the future of the NBA? It's still too early to tell. We do know that the star point guard took the NBA by storm in 2012, and is sure to sell out crowds wherever he ends up next season.
Lin had a monster 11-game stretch last season, where it seemed like everyone was chanting "Linsanity." However, things calmed down midway through the season and the point guard regressed to a great—but not spectacular—point guard.
The Knicks can offer Lin a four-year deal worth $24.5 million. If he decides to remain in New York, he will definitely be a great bang for their buck. A great point guard who has yet to reach his prime is exactly what the Knicks need.
Jameer Nelson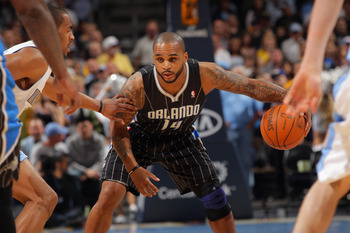 Doug Pensinger/Getty Images
Orlando Magic point guard Jameer Nelson opted out of his contract last week to become a free agent. This is good news for teams who are interested in Nelson, because now they can snag him for a lower cost.
Since he declined his contract, Nelson will almost certainly have to accept less money in the 2012-13 season. However, the 30-year-old wants a multi-year deal for long-term security, so he doesn't have much of a choice.
Teams interested in Nelson can obtain a quality point guard, who averaged 11.9 points and 5.7 assists last season. Plus, he will cost much less than Deron Williams.
Keep Reading