Dallas Mavericks: Free Agency Rumors Update: 3:45 P.M. ET
July 1, 2012

Ezra Shaw/Getty Images
Things already started off hot for the Dallas Mavericks in free agency. They exercised Vince Carter's option, have interest in Michael Beasley and have explored the possibility of shopping Shawn Marion.
Almost 12 hours since the last update, every time you hear of an available player, you seem to hear that Dallas is in the mix. The names that are out there include some big time players as well as familiar faces.
So as we approach 4 PM ET, let's take a look at the latest rumors surrounding the Mavs.
Josh Howard Coming Back to Dallas?
His exit from Dallas was one that was anticipated, but according to Yahoo! Sports' Marc Spears, the Mavs have interest in bringing back the former first-round pick and All Star, Josh Howard.
Jazz free agent Josh Howard getting interest from Mavs for Dallas return, source tells Y! Utah, Lakers, Nets, Spurs, Celtics also interested

— Marc J. Spears (@SpearsNBAYahoo) July 1, 2012
The Salt Lake Tribune's Brian Smith has reported that Howard and the Jazz have been in contact with one another since the season ended, and both sides are expected to speak some time on Sunday.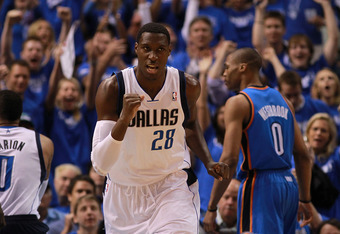 Ronald Martinez/Getty Images
Josh Howard and #UtahJazz have had contact since season ended and sides are expected to initiate free agency conversation today.

— Brian T. Smith (@tribjazz) July 1, 2012
Howard spent the first six and a half years of his career in Dallas before being traded to the Washington Wizards in 2009 for Caron Butler, Deshawn Stevenson and Brendan Haywood.
After playing in only 18 games in his first full season with Washington, the 32-year-old Howard signed a one year contract this past season with the Utah Jazz and averaged close to nine points per game in 23 minutes of play.
Mahinmi Yet to be Contacted by Mavs; Dallas Looking for Options at Center
Projected to be one of the few unrestricted free agents that would return to Dallas, it appears that Ian Mahinmi's tenure with the Mavs is all but done.
According to ESPN Dallas, seven teams have contacted the 7-foot Frenchman for his services, and his wish list is narrowed to three teams. Dallas has not contacted Mahinmi, although he was projected to be the starter this upcoming season if Brendan Haywood was amnestied.
Mahinmi played two seasons with Dallas and was a key component in the Mavs' title run in 2010-11. He averaged a career high 5.8 points per game this past season.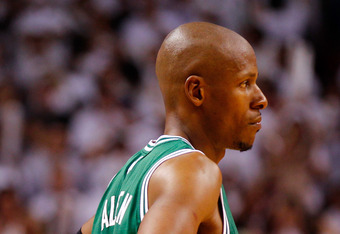 Mike Ehrmann/Getty Images
With the idea of using the amnesty clause on Haywood, Dallas is reportedly interested in two centers that would fill the thin position.
Hasheem Thabeet, the former No. 2 overall pick by the Memphis Grizzlies, is on Dallas' radar as the 25-year-old draft bust continues to look for a team that he can call his home. He has played for three teams in his five-year career, most recently with Portland and Houston.
Joel Przybilla, now 32 years old, is a seasoned veteran center who has spent the majority of his career with Portland. Not known as a scorer in the post, Przybilla has averaged four points a game for his career but has averaged six rebounds a game in an average 20 minutes a game for his career.
Mavs have Interest in Ray Allen
In the midst of a report that Jason Terry is being pursued by the Boston Celtics, Dallas seems to have their eye on Boston's free agent sharp shooter.
Miami can pay $3 mill/yr. ATL, Dallas and Los Angeles Clippers also interested in Ray Allen.

— Chris Broussard (@Chris_Broussard) July 1, 2012
Ray Allen's name has been thrown around for weeks over whether he would be willing to take less money and sign with the Miami Heat. Over the last 24 hours, he's drawn suitors from Phoenix, Memphis and now the Clippers and Mavs.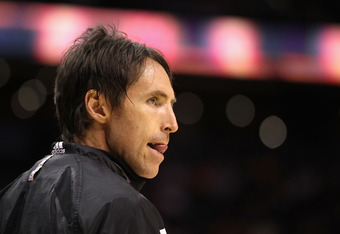 Christian Petersen/Getty Images
The Celtics have reportedly offered Allen a two-year deal worth $12 million as they attempt to reunite the Big Four—Kevin Garnett, Paul Pierce, Rajon Rondo and Allen—to make one more run at a championship.
But due to the reports of Allen and Rondo having friction with one another, it'll be curious to see if Allen will even consider the Celtics' contract offer.
Steve Nash will Listen to Dallas if Deron Williams Stays in Brooklyn
Everyone knows by now that the Mavs are in the running for Deron Williams' services.
And Steve Nash knows that as well.
The former two-time league MVP Nash said that if Williams doesn't come to Dallas, he will listen to the Mavs' pitch for a possible return to Dallas.
While that is all in good faith, Nash is already getting offers and attention from teams across the league, and has been offered a three-year, $36 million offer from the Toronto Raptors.
And there also reports that the New York Knicks are interested in the idea of a sign-and-trade to bring Nash to The Big Apple. Pieces that have been discussed in that deal are ranging from Landry Fields to Iman Shumpert being sent to Phoenix.
At 38 years old, Nash averaged over 12 points and 10 assists per game for Phoenix this past season as was named to his eighth All Star team. Before returning for a second stint with the Suns, Nash played six years for Dallas, ranging from 1998-2004.