AFC South Friday Tweetbag: Goodell Good, Bounties Bad?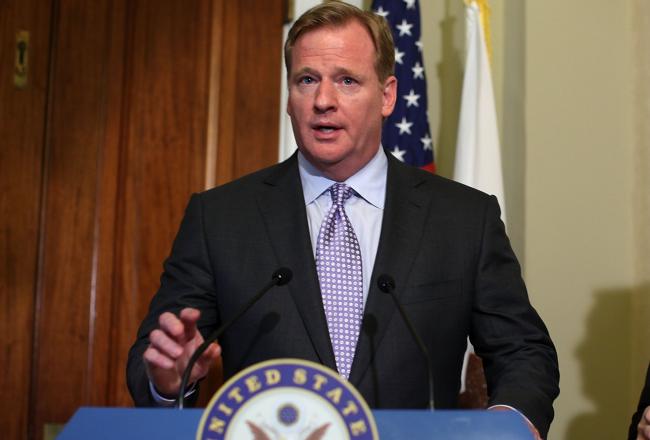 Goodell had to take a stand
Alex Wong/Getty Images
Welcome to the Friday Tweetbag! As always, you can tweet, email or send your questions to me in the comments section of the articles. Be sure to use the hashtag #tweetbag!
Q: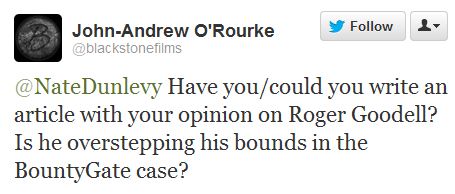 A: I firmly believe that the actions of Gregg Williams directly led to the end of Peyton Manning's career in Indianapolis. Given that, I'm obviously sympathetic to the commissioner's decision to punish the Saints as fully as possible.
There are certain legal principles like "innocent until proven guilty" and standards for evidence that apply to courts and criminal proceedings that are simply not binding in the private sector.
I'm aware of all the issues surrounding the possible circumstantial nature of the evidence, but the NFL is not a court of law and is under no legal or moral obligation to to conduct its business as if it were.
The players gave away the ability to effectively challenge Goodell as part of the CBA deal. If they don't like his iron rule, they have no one to blame but themselves.
I'm sympathetic to the idea that players have to follow the lead of the coaches, and believe Williams should get a life-time ban for his actions. However, I don't buy the denials that a bounty system existed. What the Saints did was dangerous and unethical, and I think justice was done, even if it all wouldn't hold up in court.
Q: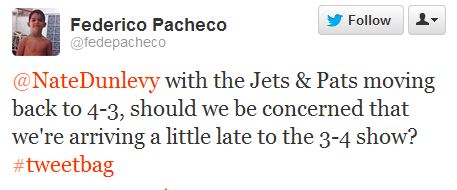 A: Absolutely. In a salary cap league, it's important to find competitive advantages by using schemes that value what other teams undervalue. Ten years ago, that was the 3-4. Now, the 3-4 and its children are being run by scores of teams.
If you look at the success of the Ravens, it has more to do with the great players they've had than their scheme. Ravens coordinators haven't had much success with other teams.
I don't think the scheme is as important as the players who run it, and that's why I think the Colts won't see nearly the improvement on defense that many assume. They don't have the pieces to play 3-4 now, and acquiring those pieces will be costly.
Q: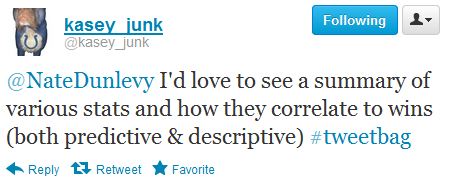 A: There are a couple of ways to answer this depending on whether you mean team or individual stats, and others have already done some good work on the topic.
Here's a good list of some team stats and how they correlate to winnings.
Chase Stuart breaks down correlations between some key passing stats and winning.
Advanced NFL Stats has a classic study on "What Makes Teams Win."
Matt Grecco has some good work on the subject as well.
Q:

A: This is a great question. If you stack up Chad Henne, Jake Locker (assuming he doesn't win the starting job), T.J. Yates and Drew Stanton, you have have four halfway decent players.
Stanton is the least proven, so I'll rank him last. Yates filled in admirably, but I'm not a believer.
That leaves Henne and Locker to battle it out for the top spot. While I think Henne can still be an average NFL starter, Locker is younger and more talented.
I don't know who would win a head to head battle, but I think 32 GMs would rather have Locker than Henne in the long run, so I'll go with the Titans as having the best backup.
Q:
A: The Texans have the best team right now, but with long-term questions at quarterback, you have to look to Indianapolis as the team with the brightest future.
I love the Colts' draft and they have booku cap space in 2013. Ultimately, I like Andrew Luck more than Locker or Blaine Gabbert.
In a league where your future is the signal-caller, I have to pick the team with the best long-term answer at the position. That's Indy.
This article is
What is the duplicate article?
Why is this article offensive?
Where is this article plagiarized from?
Why is this article poorly edited?

Indianapolis Colts: Like this team?