A Step-by-Step Guide to the Perfect Sales Pitch for the Modern NBA Superstar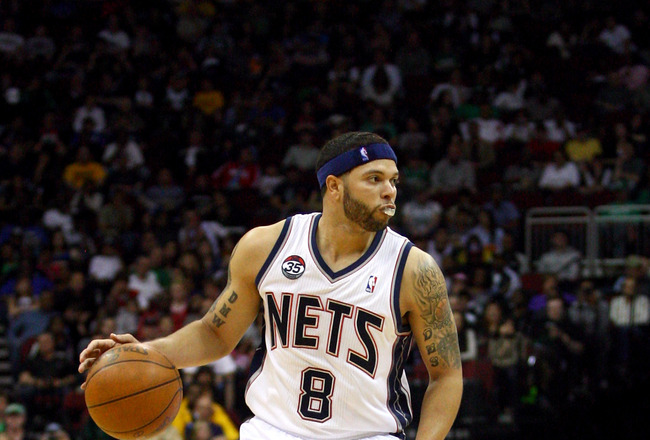 Chris Chambers/Getty Images
Landing an NBA superstar in any other way but the NBA draft is becoming an increasingly long, drawn-out ordeal.
Just look at the saga that's going on in Orlando with Dwight Howard, or the significantly less annoying, yet still confusing (and inundated with hearsay and he-said, she-said) situation going on with Deron Williams in Brooklyn.
These days it isn't the player that has to sell himself to a team, but rather the team that has to sell themselves to the player.
There are a lot of things that play into a NBA superstar choosing to go to one city over another via free agency, so let's take a look at the things that matter most to the free agents swirling around the market these days.
For the sake of relevance, we'll take a look at Deron Williams' situation and see which of his final two cities, Dallas or Brooklyn, win out in each category.
Team History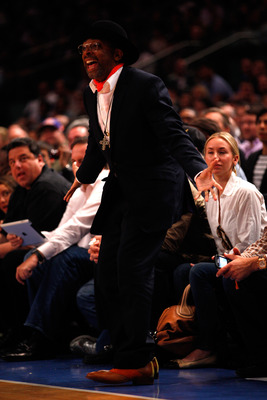 Jeff Zelevansky/Getty Images
There's a common thought that floats around that every NBA superstar wants to either make history for a team or continue a long line of history for a team, which puts us in a pretty simple to manage position with Deron Williams here.
The Brooklyn Nets are basically a brand new team coming into a brand new city expected to compete against the New York Knicks—there's your chance to make history right there.
Meanwhile, the Dallas Mavericks, even though they ended up winning a title last year, are not exactly the most historic of franchises.
The chance to be a legend gives Brooklyn the edge.
Location, Location, Location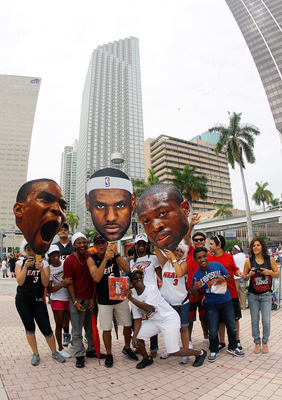 Sarah Glenn/Getty Images
This may be breaking news to some of you out there, but Miami is a more attractive city to most of the population when compared to somewhere like, say, Cleveland. Now, the people from Cleveland will defend their city to the death, but unless you grew up there, it seems like a gloomy corner of the country.
When a free agent looks at the team courting him, the most superfluous thing he'll look at that has absolutely nothing to do with basketball is where he'll be living for eight months out of the year.
It seems silly to those of us in northern states who have dealt with cold and snow every winter of our lives, but a lot of dudes would pick warm over cold every day of the week when given the choice.
Don't underestimate the power of the sun.
Dallas wins with warmth for Deron Williams.
Location, Location, Location Part Two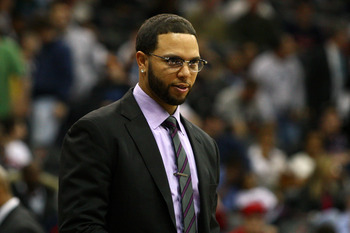 Chris Chambers/Getty Images
There's a detail about locations that is very difficult to figure out for some superstars in the NBA, and that's where their hometown is.
For instance, hometown seems to be a big selling point for Deron Williams, as he went to school in a Dallas suburb. It obviously wasn't a big deal to LeBron James, who spurned his hometown team for the heat of the Heat.
It's a bit of a coin flip knowing what's more important, but it's usually easy to tell as a player nears his decision.
Dallas pride wins over Deron Williams.
Fanbase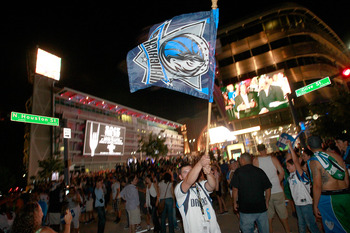 Tom Pennington/Getty Images
This is going to be a tough one to discern.
It seems like something that has to cross the mind of every free agent out there, even though it's not talked about like it's that big a deal, but wouldn't a guy rather play in front of 20,000 screaming fans instead of 15,000 bored fans?
Now, Dallas has some great fans—Mark Cuban has made sure of that—but does it compare to playing in front of fans in New York City? They might not be dedicated fans, but they're passionate when it all comes down to it.
Still, it's hard to say which fans would be more enticing to play in front of.
Split decision on fanbase.
City Marketability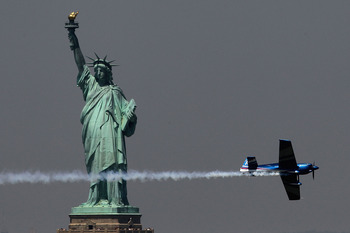 Hamish Blair/Getty Images
Although something like this may have always factored into where a superstar ends up, the marketability of a city has really just come into light as a real reason to play with a certain team.
Sure, guys always wanted to play in Los Angeles because it was Los Angeles and New York because it was New York, but why isn't Chicago the same way, or playing for the Clippers, for that matter?
Now, however, you hear about the size of a city, its television market and any kind of hold it may have internationally when talking about free agents.
While Yao Ming did great in the heart of Texas, it's hard to say any city in Texas is more marketable than New York, which is the most marketable city in the world.
Brooklyn wins the marketability department.
Strength of the Team Involved, Ability to Win a Ring There
Brandon Wade/Getty Images
There's no doubt that one of the most important things that goes through the mind of a player before he signs on the dotted line is whether or not he can win a ring in the next few years with the group of guys he's going to play with.
The city you play in can bring you international fame and fortune for sure, but nothing brings that fame quite like a title. Playing for 10 years in a grim situation in a great city is meaningless compared to playing 10 years in a great situation in a decent city.
Dallas has the better team, by far.
Dollar, Dollar Bills, Ya'll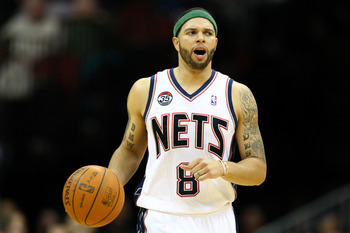 Chris Chambers/Getty Images
Money doesn't just talk these days, money shouts.
Right now, the money is shouting "Brooklyn!" as the Nets can offer him five years at a maximum deal, while the Dallas Mavericks can offer him just four years.
That might not seem like a huge difference, but after salary increases are factored in and the potential for the basketball-related income to rise, Deron Williams could be giving up over $25 million, with no guarantee that his next contract will be a maximum one as well.
Brooklyn can pay the guy more, so Brooklyn wins this one.
So Who Gets Deron Williams?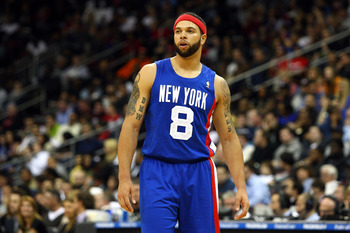 Chris Chambers/Getty Images
While it's all entirely subjective based on what a player values most in contract talks, it seems like this is a very close call for Deron Williams on whether he goes to one team or the other.
As my seven categories worked out, we've got a 3.5-3.5 split between the two cities, so we're going to have to go to a bit more complex way of looking at things.
In the end, what weighs on a superstar's mind more than anything else is the legacy he leaves behind. Which team has the chance to give him a better legacy?
It seems like that has to be Brooklyn.
If you are one of those twitterers, you can follow me @JDorsey33.
Keep Reading

Brooklyn Nets: Like this team?