Dale Earnhardt Jr. and 10 Drivers Fans Root for Most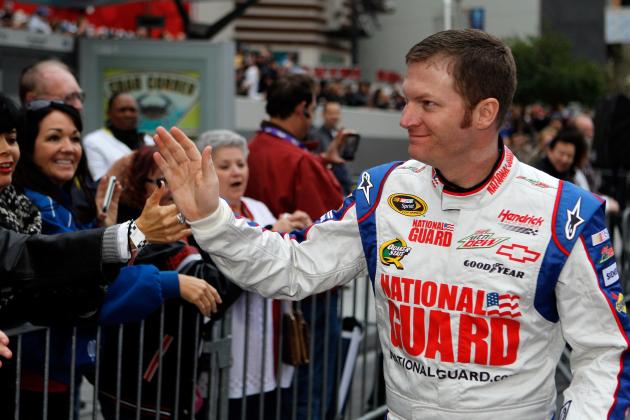 Chris Graythen/Getty Images

NASCAR fans are perhaps the most loyal and passionate in all of sports. They choose their driver and seldom waiver, defending their performance in good times and bad. That choice can often become divisive with family and friends.
It is estimated there are more than 70 million NASCAR fans who spend billions of dollars on the purchase of licensed products. More Fortune 500 companies are involved in NASCAR than other sports.
Fans not only adorn themselves in clothing representative of their favorite driver, but they are willing to stand for hours in hopes of obtaining an autograph or snap a good photo.
The infield of a racing venue will have a mind-boggling assortment of vehicles with fans taking creativity to the extreme, showing support of that special driver.
Many NASCAR fans are just as loyal as those who flaunt a driver's name and car number, but they watch quietly from the comfort of their homes.
That does not make those fans any less avid, and they won't hesitate to express their disagreement with anyone who has anything negative to say about their driver.
Some fans follow several drivers and root for them to find Victory Lane, but usually deep down, they will have a favorite who captures their heart.
Even casual fans of NASCAR who may not have found one particular driver to support, find a fascination with certain drivers and why they garner the fan loyalty that they do.
This slideshow will highlight drivers in the NASCAR Sprint Cup Series who tend to draw the most fan support and explain why that happens.
Begin Slideshow

»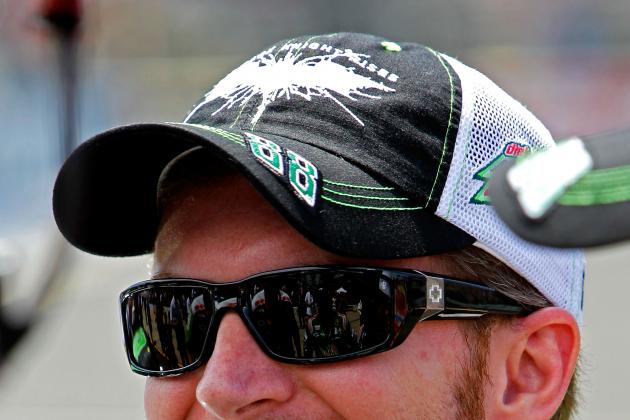 Wesley Hitt/Getty Images

Dale Earnhardt Jr., 37, inherited a considerable fan base with the passing of his legendary father, the "Intimidator". He has since gone on to build his legion of fans known as Junior Nation.
Earnhardt's subdued style allows fans to relate to him as more of a blue-collar, old-school driver, despite his enormous net worth.
He remains gracious to his fans, always taking time to show his appreciation for their support. Junior is respected among those in the garage area and well-liked.
The driver of the No. 88 Diet Mountain Dew/National Guard Chevrolet was winless for 76 races when he snatched a fuel mileage win at Michigan in 2008. His next win came four years later at the same track.
Even though Earnhardt struggled in 2009 and 2010—his worst years ever—fans stood staunchly behind him, and he has been NASCAR's Most Popular Driver for nine consecutive years.
This driver has had strong performance in 2012 with the most top-10 finishes of any driver. He is ranked third in the point standings, 14 markers out of the lead.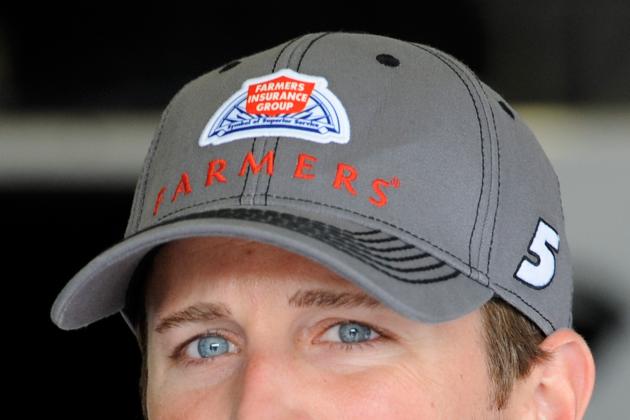 John Harrelson/Getty Images

Kasey Kahne, 32, has always been a popular driver, even though he had a somewhat tumultuous journey to his premier ride in the No. 5 Farmers Chevrolet at Hendrick Motorsports this year.
Kahne's fan base is filled with females who find his glistening blue eyes and clean-cut good looks quite appealing, along with his talent as a race car driver.
His quiet, almost shy, persona is refreshing in today's world of hype and promotional chatter.
This driver has a win this season, which takes his career Cup total to 13 victories. He needs another win or several more top-five finishes to get his shot at the wild-card spot for the Chase.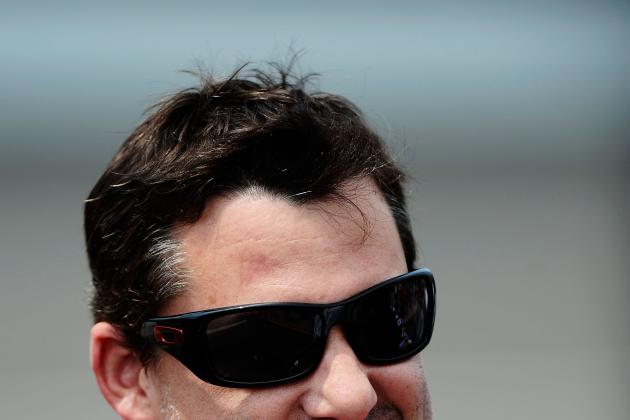 Jared C. Tilton/Getty Images

Tony Stewart, 41, is the owner/driver of the No. 14 Office Depot/Mobil 1 Chevrolet. He is the reigning NASCAR Sprint Cup champion with titles from 2002 and 2005.
Stewart's appeal may be due to the fact that he is a true racer's racer. He will race anything with four wheels—anytime, anywhere—and do it well.
He is another old-school wheelman who tells it like it is, though he has mellowed from the fiery personality we saw in his earlier years as a Cup driver. We still enjoy his subtle sarcasm that endears us.
Stewart is a very popular driver with support coming from not only NASCAR fans, but those who follow the open-wheel Sprint cars.
His two wins have locked him into the wild-card slots, but it appears he will make the Chase based on his standings in the top-10.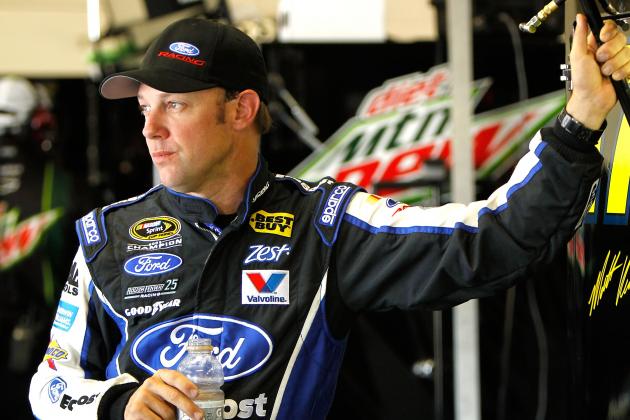 Wesley Hitt/Getty Images

Matt Kenseth, 40, wheels the No. 17 Ford for Roush Fenway Racing. He's a popular driver who just happened to win the 2003 Cup title.
He has won a race this season, which makes his career total 22 in Cup wins. Kenseth is a smooth driver who often is running in the lead pack.
Fans gravitate to this low-key driver perhaps because though he doesn't say much, he shows his driving talent on the track. He is respected by his fellow drivers.
Kenseth appears to be the quiet type, but in reality, he is one of the funniest drivers in the garage area.
It was just announced that Kenseth would not be driving for Roush Fenway Racing in 2013, so it will be interesting for the fans to see where he settles in for next season.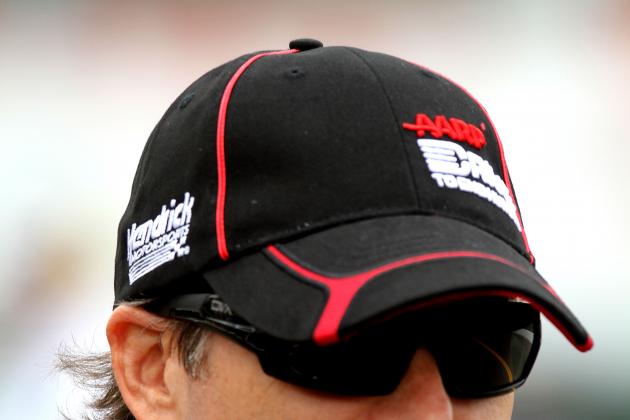 Jerry Markland/Getty Images

Jeff Gordon, 40, has spent his entire full-time Cup career as a driver for Hendrick Motorsports behind the wheel of the No. 24.
Gordon was the new-generation kid who burst on the scene to rival Dale Earnhardt. His ability to wheel a race car, win races and win four Cup championships have endeared him to a massive group of fans.
The 2012 season has not been kind to him, but there is a good chance he will win a race or two before the start of the Chase. A select few drivers have Cup wins that exceed his total of 85.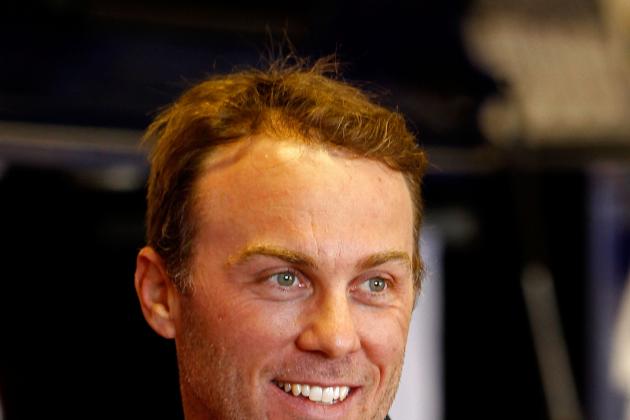 Wesley Hitt/Getty Images

Kevin Harvick, 36, was thrust into the Cup series at Richard Childress Racing after the tragic death of Dale Earnhardt.
Much like the "Intimidator," he is a driver who can play a little rough and is considered to be more of a blue-collar driver that fans can relate to.
He is an accomplished driver with wins in all three of the top national NASCAR series. Harvick can be exciting to watch at any given race.
Harvick and his wife, Delana Harvick, will join the group of drivers with young children when they have their first baby soon.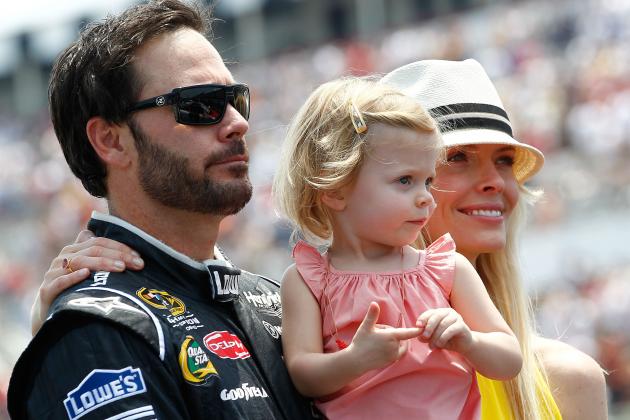 Jeff Zelevansky/Getty Images

Jimmie Johnson, 36, was brought into the fold at Hendrick Motorsports by Jeff Gordon, and little did anyone know he would go on to win five consecutive NASCAR Sprint Cup championships.
Despite his ability to win races, many fans described his personality as vanilla. Now he is a family man who continues to show just how talented he is behind the wheel of his No. 48 Lowe's Chevrolet.
Johnson has become more relaxed with his interviews and is showing more of his personality. His fan base is strong, and he looks to remain a title contender several more times before he hangs up his driving suit.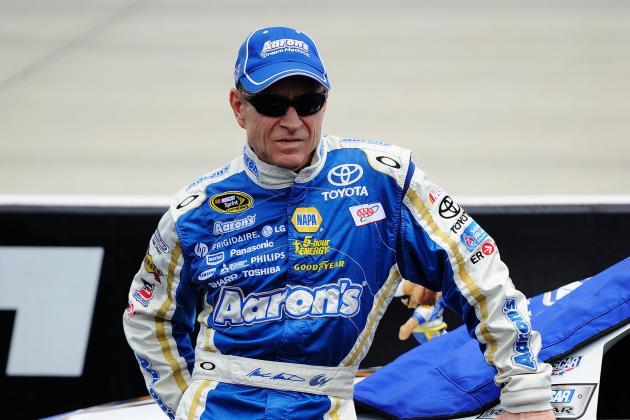 Patrick McDermott/Getty Images

Mark Martin, 53, continues to contend for wins behind the wheel of his No. 55 Michael Waltrip Racing Toyota. His physical fitness rivals drivers who are many years his junior.
He is one of the sport's favorite drivers because of his tenacity behind the wheel, his positive personality and his racing accomplishments.
Martin is respected by his peers and fans. Though he has cut back his schedule a bit, he still can run with the best in the sport.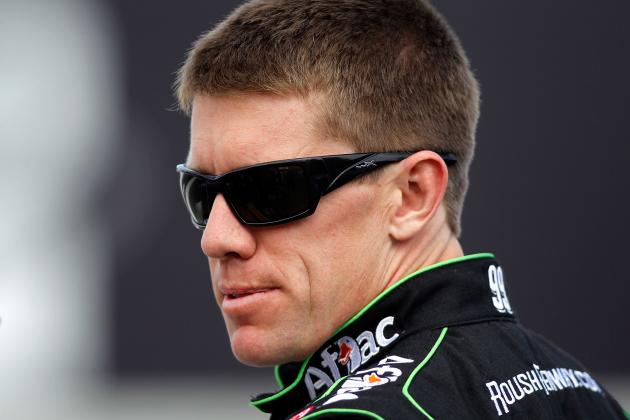 Todd Warshaw/Getty Images

Carl Edwards, 32, has remained loyal to Roush Fenway Racing since he caught the attention of Jack Roush when he was driving in the Truck Series during 2004.
Edwards pilots the No. 99 Ford. He was the runner-up for the 2011 Cup championship in a fierce battle with Tony Stewart.
This driver is well-spoken with clean-cut good looks that make him very camera friendly. Edwards seldom misses an opportunity to be part of an interview and is also a part-time commentator for ESPN.
Many fans find this driver highly personable and sincere, but there is also a group that tends to doubt his sincerity and hang on to the dark moments when he has shown anger, resulting in dangerous retaliation.
Edwards made the top-10 list of the sport's most popular drivers, which was won by Dale Earnhardt Jr. for the ninth consecutive time.
Edwards has had some steady top-10 finishes in 2012, but he has yet to win a race and may struggle to make the Chase if he can't get to Victory Lane soon.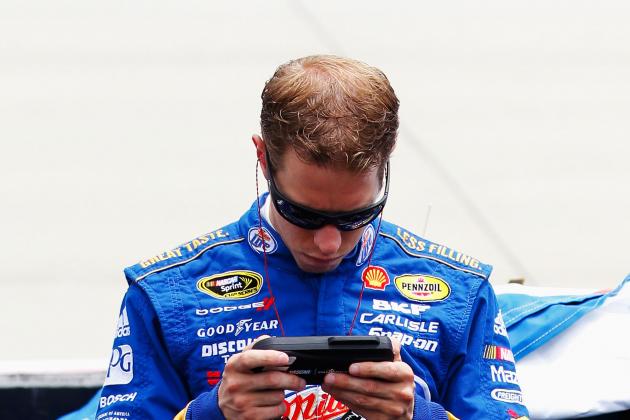 Geoff Burke/Getty Images

Brad Keselowski, 28, represents the future of the Cup series as a talented driver who wheels the legendary Blue Deuce for Penske Racing.
Keselowski is a smart, calculating driver who has taken Twitter to a much higher level for NASCAR. His popularity grew by leaps and bounds when he used his cellphone to post the exciting jet dryer crash at Daytona.
This driver may be relatively young, but he has enough old-school traits that make him a bit outspoken with the things that he says. His comments for the most part are popular with fans.
Keselowski also endeared fans when he broke his ankle last year in a testing accident, then came back the next week to begin a winning streak.
The driver of the No. 2 has two wins this season, so he should have a lock on the Chase.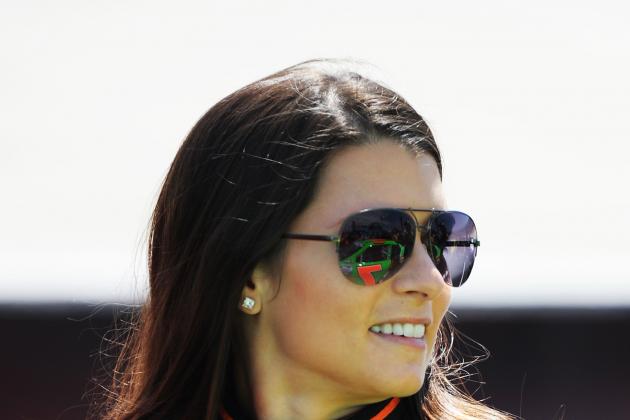 Patrick Smith/Getty Images

Danica Patrick, 30, is the driver of the No. 10 GoDaddy.com Chevrolet for Stewart-Haas Racing under an alliance with Tommy Baldwin Racing during the 2012 season.
Patrick is only scheduled to run 10 Cup races this year, and so far she has hardly made a dent in her partial schedule, so it is really unfair to make a call on her performance, which has been lackluster to date.
The GoDaddy.com driver is very popular since she made her transition from the IndyCar Series to NASCAR. Patrick's merchandise sales rank up there with the hottest drivers.
At any given race, the bright green apparel can be easily spotted among the fans.
Patrick still stirs controversy with those who feel she will never be an accomplished driver in NASCAR versus those who root for her to win and finish well.
Patrick has strong support, unlimited financial backing and first-class equipment. She has all the parts and pieces to become a true contender, but the verdict is still out on her ultimate mark in the sport.