Cincinnati Bengals: 5 Encouraging Signs Heading into the 2012 Season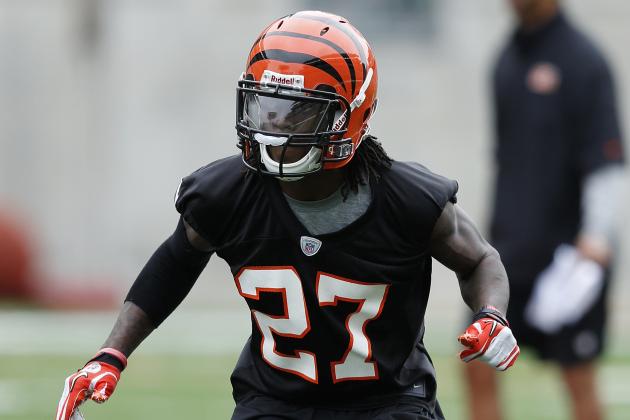 Joe Robbins/Getty Images

As we get closer and closer to the 2012 NFL season, the feelings around the Queen City continue to be made up of a lot of excitement. There aren't many people in the area who are pessimistic after last season's magical run to the postseason.
And why should they be? Cincinnati has had quite a productive offseason and has loaded up an already decent team. As I've written before, there are no excuses in 2012.
For the first offseason in what seems like forever, there are plenty of encouraging signs as we inch closer to the regular season.
Begin Slideshow

»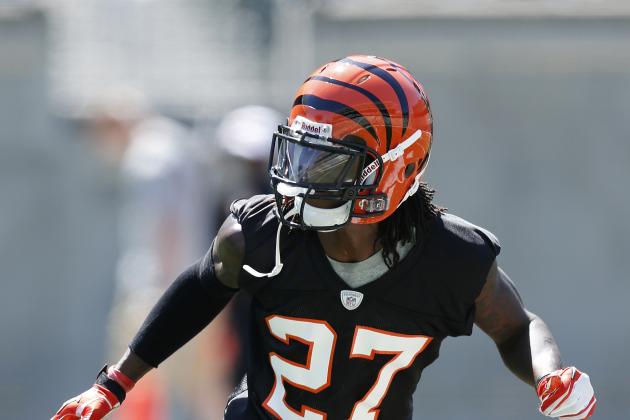 Joe Robbins/Getty Images

When Leon Hall tore his Achilles tendon last year, my heart sunk—somehow, I doubt I was alone. He's definitely one of the best cornerbacks in the league, and it was obvious that his loss would be felt.
It was—Kelly Jennings couldn't guard a turtle, and Nate Clements was simply too far past his prime to be able to keep up. Couple those guys with a couple of mediocre safeties, and the secondary started falling off as the season wore on.
Now, Hall is recovering, which is good, but the Bengals drafted Dre Kirkpatrick and signed veteran Terence Newman to bolster a hurting secondary.
Newman is like Clements in that he's a veteran, but he had two more picks in one less game played last year. As for Kirkpatrick, having a youngster to keep up with Torrey Smith and Mike Wallace will be a welcome addition to the team.
I'm sure better talent at the corners will improve play from Reggie Nelson and Taylor Mays.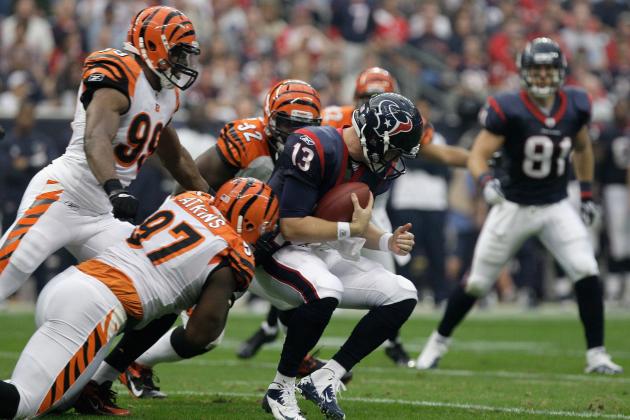 Thomas B. Shea/Getty Images

The defensive line was addressed heavily during the 2012 NFL Draft, much to my dismay—and much to my surprise, I found that I was the only one who felt that way.
Don't take that the wrong way—Devon Still and Brandon Thompson were steals in the rounds we got them and are definitely talented individuals who are great to have. My issue was this: If you were trying to build up a strong quarterback position, that doesn't mean you'd go scoop up Aaron Rodgers, Tom Brady and Eli Manning.
You don't need to be that certain of a single position.
Nonetheless, the line is probably the best one in football now. Thompson and Still join Pro Bowler Geno Atkins, Domata Peko and Pat Sims at the nose tackle position. On the end, Carlos Dunlap will be looking forward to a bounce-back season after injuries shortened his 2011 campaign, and his comrades include Robert Geathers and Michael Johnson.
With big boys like that all the way down the line, opposing quarterbacks should be spending a lot of time falling to the ground in 2012. Look for Atkins to lead the charge once again, and I hope to see Still and Thompson make the huge impacts I know they're capable of.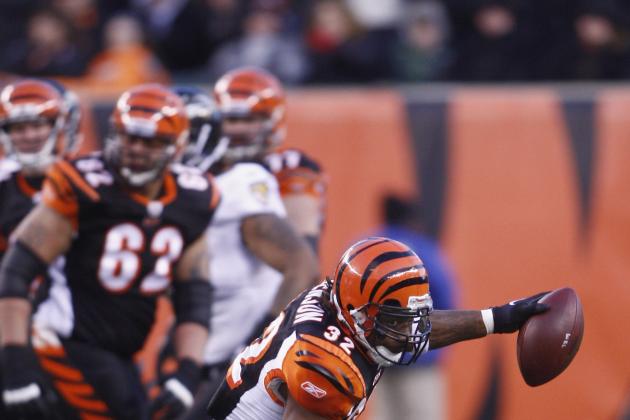 John Grieshop/Getty Images

Make no mistake about my feelings here—I'm certainly thankful for the years Cedric Benson gave to the Cincinnati Bengals, and I will continue to cheer for the guy to land on his feet.
Reality, however, is that it was time for him to go. He's averaged under four yards per carry over the last couple seasons, and he really wasn't that effective in moving the chains in 2011. It was good to have a bruiser to pound it in from the 1-yard line, but there are plenty of guys who can do that on this team.
It was disappointing for the Bengals to basically ignore the need for a running back in the draft, but signing BenJarvus Green-Ellis was a decent move. Like Benson, he struggled a bit to move the chains as well in 2011, but he's a younger guy who has a much bigger upside than Benson by now.
He's shown in the past that he has speed, and it's also worth noting that he's had more than 10 touchdowns in each of the last couple seasons. I have faith that Green-Ellis will bring more production to Cincinnati, which doesn't rely as heavily on the pass as New England.
In the backfield, Green-Ellis is joined by Bernard Scott, a man with a never-ending supply of speed and who's good for third downs.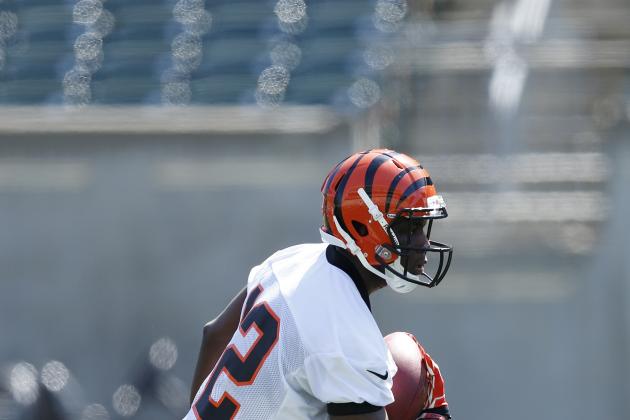 Joe Robbins/Getty Images

Last season, A.J. Green was the obvious choice to be the team's top receiver for the year.
However, Jordan Shipley was lost for the year early on, and Jerome Simpson really couldn't answer the call. That meant all the pressure was on Green.
While that worked out marvelously, it was obvious that he couldn't do it forever.
Enter draft picks Mohamed Sanu and Marvin Jones.
Sanu is likely going to enter the second receiver position, though he's probably cut out more for the slot. He's not that fast, but he's big and powerful. He'll sacrifice the body to make a catch and can bowl through defenders if need be. If he gets some targets, you can bet he'll make an impact; he accumulated more than 1,200 yards last season at Rutgers.
Marvin Jones is a little harder to peg. He's quite the opposite of Sanu, having a lot of speed, but not much power. For now, he'll probably settle for the fourth slot.
These two guys come with a lot of questions, but plenty of upside to be hopeful. They need to take some attention off Green because you can bet he'll be double-covered all 16 weeks.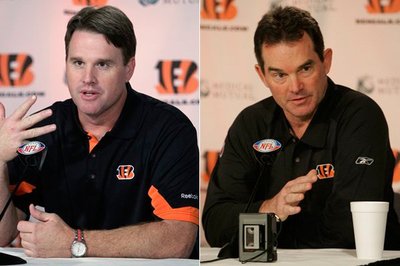 Through free agency, the draft and all of that, this was the part of the Bengals' offseason that was really scary to me. There was much speculation that Jay Gruden and Mike Zimmer would be leaving Cincinnati to take any number of head coaching jobs around the league.
Gruden, the team's offensive coordinator, had previous success in Tampa Bay when it won the Super Bowl, and he turned out some great performances from rookies Andy Dalton and A.J. Green in 2011.
Zimmer has been the team's defensive coordinator since 2008, earning a reputation as one of the best at his job since then. He was named Assistant Coach of the Year in 2009, and he led his defense to another stellar season in 2011.
Now that both of these men are returning, the team will have all of the same leaders they've gotten used to. There always seems to be problems initially when new coaches arrive to a team, and understandably so. Could you imagine a young team like this one with all new coordinators?
Fortunately, though, I don't see this continuing to be an issue over the next few years—this has ceased to be a problem for the time being, at least. The Bengals have their coaches to lead them back to the postseason!