Indianapolis Colts: 5 Early Winners and Losers of the Offseason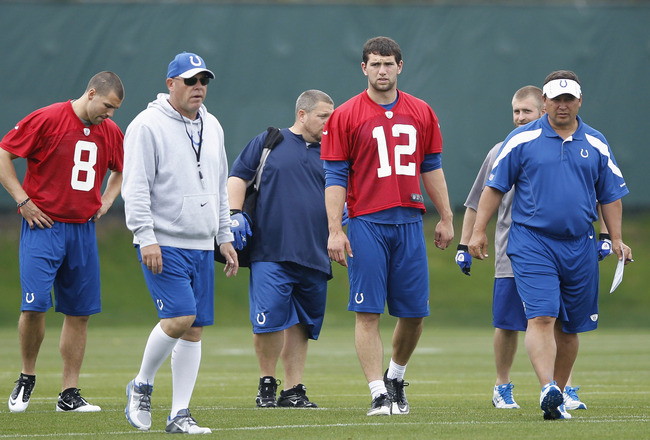 Joe Robbins/Getty Images
The Indianapolis Colts are coming off of one of their worst seasons in franchise history; one that ended a decade-long dynasty and sparked a change of culture in Indianapolis.

Owner Jim Irsay got rid of not just the VP Bill Polian, but he cleaned house of the entire coaching staff and franchise player Peyton Manning.

We're still three months away from Week 1, but here are the winners and losers thus far in the Colts' offseason.


Winner: Colts Fans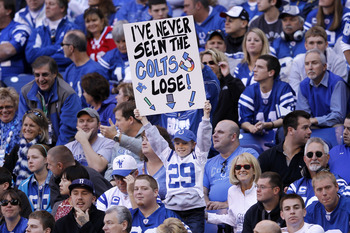 Joe Robbins/Getty Images
It's hard to say Colts fans are winners after coming off of a horrid season and losing everything they've grown accustomed to over the years

Every Colts fan wanted Jim Irsay's head after letting Peyton Manning go, but things may have worked out for the best. Andrew Luck and the Colts should be contenders for a very long time.

Look at some of the greatest franchises that had Hall of Fame quarterbacks. They still haven't been back to greatness after their legendary signal-caller exited stage right. The Colts got one immediately and could return to prominence in a couple of years.

Peyton Manning was great, but he had to do way too much as the Colts never really surrounded with him with the talent needed to win Super Bowls. I expect Luck to have better prospects to throw to with an improved running system and a stauncher defense.

Colts fans also struggled to get tickets to Lucas Oil Stadium as the waiting list was constantly over 10,000 people. Now that the stock is low, die-hard loyalists will hope to cash in before their team reaches Super Bowl aspirations once again.



Winner: Andrew Luck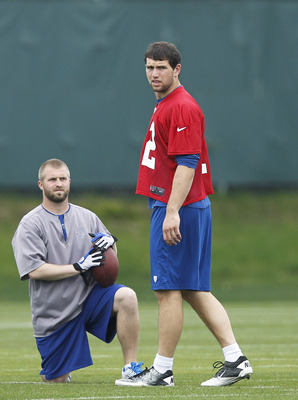 Joe Robbins/Getty Images
It's obvious why Andrew Luck is a winner. He's a No. 1 draft pick taking over a once dominate offense, but, like I stated in the previous slide, he will be given more weapons than his predecessor.

Manning had no running game or defense to help him out; the Colts had to rely on his right arm to pull out games. Colts owner Jim Irsay realized that didn't work in winning championships, so he changed direction and built more of a team around Luck.

If Luck really is the next Peyton Manning, then don't you think he would be better with a stronger defense and run game?

The Colts are not only adapting a running game, but they selected two tight ends in the draft and re-signed Reggie Wayne and Austin Collie. Imagine how explosive this offense will become.

Now, imagine that explosive offense with a new look defense that can actually get stops. That's a dynasty for many years to come.
Winner: Reggie Wayne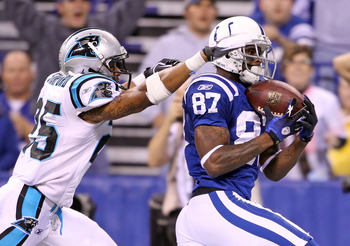 Andy Lyons/Getty Images
You never would have placed Reggie Wayne in this category after he lost his franchise quarterback and had his worst regular-season campaign ever since his rookie year. But things are looking up for the Colts' No. 1 wideout.

One, it's already an upgrade when Curtis Painter isn't your quarterback. Two, the rookie is just as good as Peyton Manning was when he entered the league and three, the Colts drafted two tight ends and a receiver to take the pressure off Wayne.

I fully expect a good season out of Wayne as Luck can spread the field out with his arm. Wayne is a smart receiver and knows how to get open, and Luck will help solidify his status as a Hall of Fame receiver.
Loser:Dwight Freeney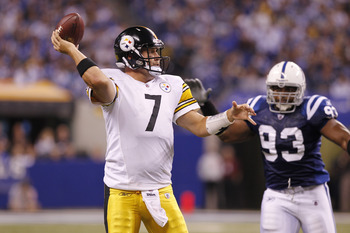 Joe Robbins/Getty Images
Yeah Dwight Freeney has said all the right things this offseason, but I question how he will fare in the new system. Freeney was one of the most dominant defensive ends in the league for the last decade, instilling fear in the opposing teams' quarterbacks.

Now, Freeney will more than likely be an outside linebacker, a position he's never played. It's also no secret he's lost a step or two, so how can he thrive when he's not rushing the quarterback like he used to and dropping back in coverage?

Freeney had one of his worst seasons as a Colt last year, and I don't expect him to improve much this year. With how much he's owed against the cap, I have a feeling this will be the last season we see No. 93 in Colts blue. They will draft someone that's more of a natural in that position and cut cap room next year.
Loser: Old Regime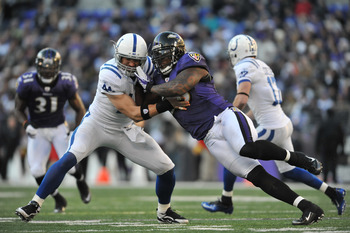 Larry French/Getty Images
The Colts had a system that has worked since Tony Dungy took over in 2002. They were going to win games on offense and play the Tampa 2 coverage on defense to eat enough time to get Peyton Manning back on the field.
They drafted players by need instead of talent, but that system ended when the Colts cleaned house and let VP Bill Polian and the entire coaching staff go.
They hired a new coach to run a new balanced attack on offense so they won't have to rely solely on the right arm of Andrew Luck. This will make for a three-dimensional offense that never existed under Peyton Manning.

On defense, the Colts will switch from a base 4-3 Tampa 2 coverage to the new 3-4 defensive scheme. The old system of smaller but quicker defenders will be long gone and replaced with big linebackers and a ton of beef on the defensive line.
What does this all mean? We will see strangers dressed in blue at the start of the football season this fall. Peyton Manning, Joseph Addai, Dallas Clark, Pierre Garcon, Anthony Gonzalez, Jeff Saturday, Jacob Tamme, Melvin Bullitt and Gary Brackett will all be MIA. Dwight Freeney and Robert Mathis will be put under a bright microscope; the old system is crumbling.

Once Freeney and Mathis are gone, the old regime that was a staple on Colts football will be finished; Reggie Wayne and Antonie Bethea will be the only remaining pieces of a proud dynasty. The old finesse Colts system is being replaced by smash-mouth football and it's not going anywhere anytime soon.
Keep Reading

Indianapolis Colts: Like this team?