San Francisco 49ers: 5 Biggest Surprises in OTAs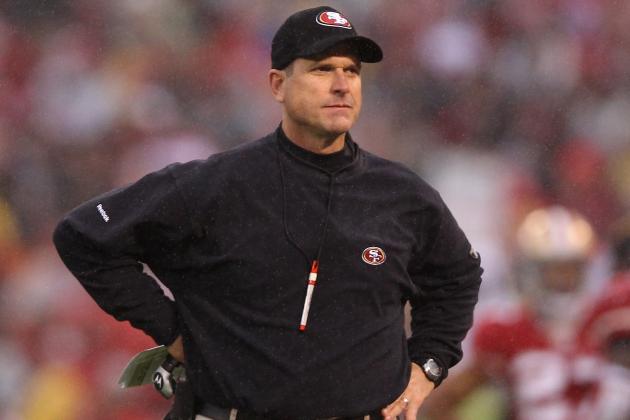 Ezra Shaw/Getty Images
Jim Harbaugh is excited about the prospects for success in 2012
The San Francisco 49ers and head coach Jim Harbaugh have completed their first set of OTAs. There were a couple of problems that arose, but for the most part, the 49ers look very good.
The 49ers lost outside linebacker Darius Fleming for the season, due to an ACL injury and subsequent surgery. Fleming was the 49ers' fifth-round draft pick, and it was hoped that he would be a valued reserve and solid special teams player.
Cam Johnson was unable to participate, due to a relatively minor surgical procedure, which, I believe, was to clean out his previously injured knee. Johnson will be back in time for training camp, so he can quickly make up for lost time.
Joe Looney, a fourth-round draft pick, was also unable to play. It was hoped that Looney would compete for the starting right guard spot, but that appears to be a real long-shot, at this point.
Finally, safety Dashon Goldson has not signed his contract, which is based on his status as the 49ers' franchise player. Goldson is hoping to sign a long-term deal, instead of the franchise tender.
Outside of these few situations, the 49ers' OTAs were very productive. Harbaugh and his coaching staff were able to evaluate their talent and begin working with the players.
The 49ers enjoyed several pleasant surprises in their first series of voluntary OTAs.
Let's take a look at five of the biggest surprises.
Begin Slideshow

»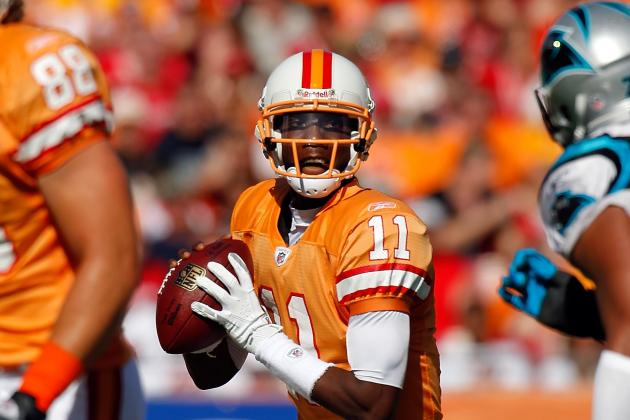 J. Meric/Getty Images
Josh Johnson has been reunited with Jim Harbaugh.
Josh Johnson was a very lightly recruited quarterback, when he opted to attend the University of San Diego. His head coach was none other than Jim Harbaugh.
Harbaugh molded the athletic, but undisciplined, Johnson, into an NFL prospect. Johnson was drafted in the fifth round, by the Tampa Bay Buccaneers, back in 2008. He has spent the prior four years in the Bucs organization, before signing with San Francisco this offseason as a free agent.
Johnson and Harbaugh have very good chemistry and a great working relationship. Johnson played his best football under Harbaugh and credits him for turning him into an NFL quarterback.
Johnson looked very good in the 49ers' recent OTAs. He threw the ball well and displayed both accuracy and arm strength. Johnson is also very athletic, can scramble and make plays with his legs.
If Johnson continues to play at a high level, that could ensure his second-string status, behind starter Alex Smith. That would push last year's Round 2 draft pick, Colin Kaepernick, further down the pecking order. This will also make it tougher for Scott Tolzien to make the roster.
Johnson views Harbaugh as a mentor and has played well under his tutelage. Harbaugh is also very comfortable with Johnson, which surely helps Johnson's confidence.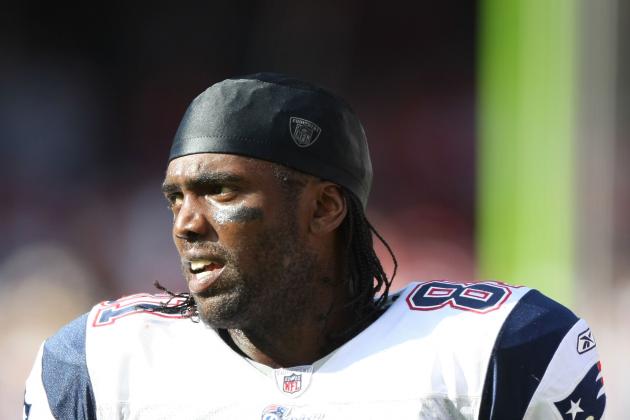 Jed Jacobsohn/Getty Images
Randy Moss has looked very good, thus far.
The first set of OTAs were not mandatory, but Randy Moss showed up and got a lot of work in. He seems very motivated and looks good both physically and emotionally.
The biggest surprise with Moss has been how open and helpful he has been with the younger 49ers receivers. He and Michael Crabtree seem to have bonded, and the two are often seen together, with Moss giving Crabtree advice and pointers.
Moss still looks good physically and also has been developing good chemistry with 49ers quarterback Alex Smith. He's running well and catching the ball very well. Moss has also shown a great deal of leadership, in working with the 49ers coaches, receivers and quarterbacks.
If Moss continues to be on his best behavior and is able to produce on the field, this acquisition will have been a stroke of genius.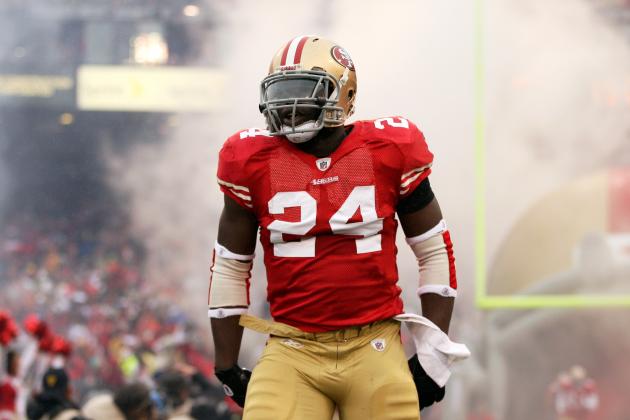 Ezra Shaw/Getty Images
Anthony Dixon disappointed in 2011.
Anthony Dixon made the 49ers' roster last year, after a very impressive exhibition season. He ran decisively with both speed and power. However, once the season began, Dixon's confidence seemed to fade and his running style became hesitant and indecisive.
The 49ers have a deep stable of running backs, including Frank Gore, Kendall Hunter, LaMichael James, Brandon Jacobs, Rock Cartwright and Bruce Miller. Dixon will need to beat out at least one of these players, in order to keep his job.
Dixon looked very good in OTAs and seems very determined to make a positive impact. He knows that his job is in jeopardy and is working extremely hard to maintain his roster spot. Dixon is also a good special teams player, which is to his advantage.
If Dixon does not want to fall victim to the numbers game, he must convince Harbaugh that he has overcome his indecisiveness and will do whatever it takes to get the job done.
Handout/Getty Images
Alex Boone seems to have the edge over Daniel Kilgore for the RG job.
When the 49ers lost starting right guard Adam Snyder via free agency and decided not to pursue Chilo Rachal, that opened a huge hole on the 49ers offensive line.
Initially, I thought Daniel Kilgore, a second-year-man, was in line for the job. Kilgore is a natural guard, while his stiffest competition Alex Boone, was a tackle.
Boone is a big and athletic player. He stands 6'8" and weighs in at 300 lbs. To my surprise, Boone has been working with the 49ers' first-team offense.
Boone has looked very good, and it now appears that he has the inside track on the starting job. If Boone can play the guard spot effectively, he will add bulk and power to the 49ers' offensive line. Boone and left guard Mike Iupati will give the 49ers two tough guards, who are devastating run blockers.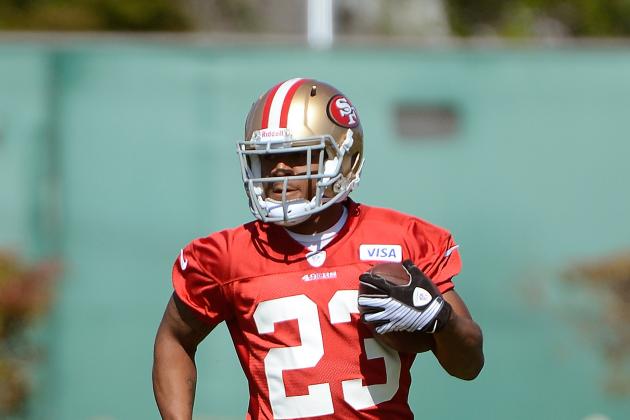 Thearon W. Henderson/Getty Images
LaMichael James has looked great in OTAs.
When San Francisco 49ers' GM Trent Baalke selected running back LaMichael James in the second round, many people were perplexed. However, head coach Jim Harbaugh and Baalke were thrilled to add James to the 49ers' roster.
James has great speed and is extremely explosive. He's a threat to score anytime he touches the football. James impressed Harbaugh and running backs coach Tom Rathman. He did a great job in the 49ers' mini-camp and was catching on to the system very quickly.
The 49ers will definitely find ways to get James the ball. He displayed elusiveness and speed in the drills and was even better than advertised.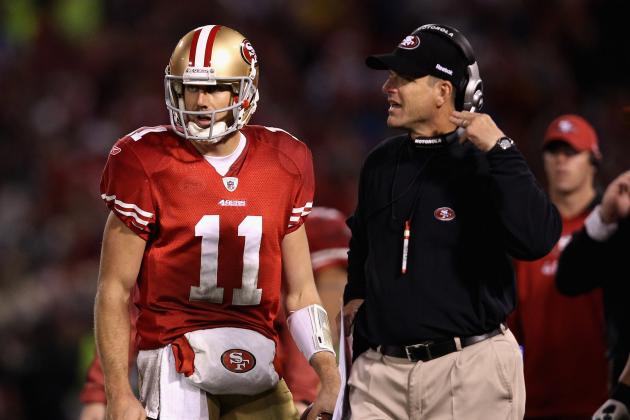 Ezra Shaw/Getty Images
Alex Smith and Jim Harbaugh have a great working relationship.
Alex Smith has shown great leadership working with the 49ers offense. He, along with head coach Jim Harbaugh, are integral to the 49ers' offensive improvement.
The 49ers targeted offensive talent in free agency and the recent draft. Harbaugh is expecting some big things from his offense in 2012.
The 49ers are returning all of their defensive starters, so the 2012 version of the 49ers defense should be just as strong as last year, if not stronger. Statistically, the defense should be even better, as the offense should be able to hold onto the ball and score a lot more.
The optimism and expectations are very high for this season. We will soon see if the 49ers can meet the challenge.