7 Seattle Seahawks Being Drastically Overlooked Heading into 2012 Season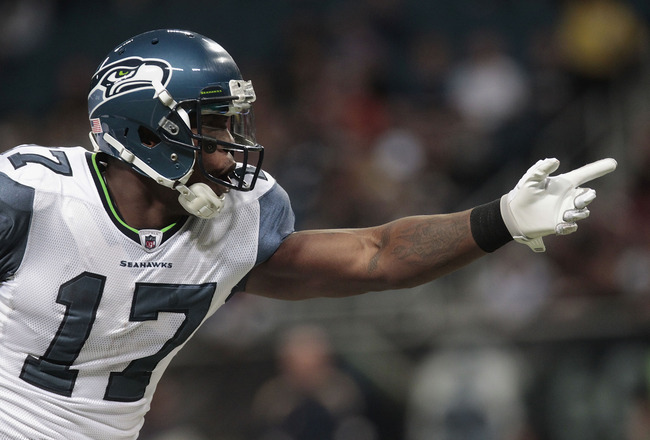 Will Mike Williams be headed in the right direction in 2012?
Whitney Curtis/Getty Images
The 2011 Seattle Seahawks had several nice surprises, as well as its share of disappointments. Expect a bit more of the same in 2012, but if opposing teams sleep on a few players they will certainly pay a price.
There is only so much national attention a team with four-straight losing seasons will garner. With the coverage given to Matt Flynn and the purported draft reaches of Bruce Irvin and Russell Wilson, some other players have slipped under the radar.
Even local press isn't spending much time covering some of the following players.
These Seahawks will change that come September.
Dexter Davis, DE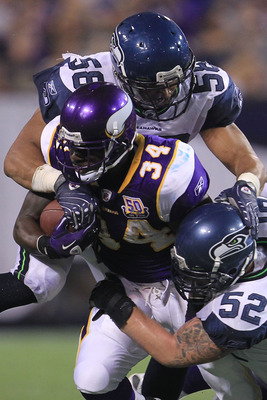 Chris McGrath/Getty Images
Perhaps, this mention is more wishful thinking than a player who will pop in 2012. But Dexter Davis has shown flashes of being a decent pass-rusher in the NFL.
Davis is a player Pete Carroll has singled out at the year-end press conference as one he expects to contribute in 2012.
The biggest stumbling block for Davis has been his health. If he can stay on the field, he'll have the opportunity to help with the team's pass rush.
The absence of the top two pass*rushing ends at OTAs is giving Davis a few more reps. Chris Clemons has been missing from action, and Bruce Irvin has also missed some time to attended funeral services for a former West Virginia coach.
While Clemons and Irvin are expected to get most of the regular-season looks in the nickel defense, Davis will be making an effort to take some snaps.
Robert Turbin, RB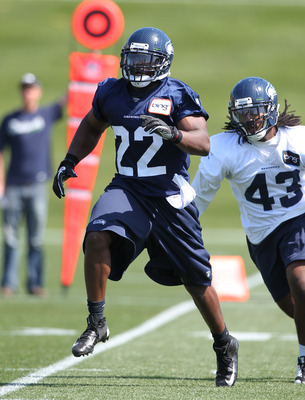 Otto Greule Jr/Getty Images
Perhaps, Robert Turbin isn't being "drastically" overlooked, but there certainly aren't many expectations being placed on him. With Seattle's run-first philosophy, there should be.
Marshawn Lynch will carry the lion's share of the workload, but the Seahawks didn't use a fairly early pick on a running back to have him stand on the sidelines.
Turbin will be given the opportunity to show the explosiveness he displayed at Utah State. He could see double-digit touches during some games this season, particularly if he can plow through the line and break away from linebackers in the NFL.
Marcus Trufant, CB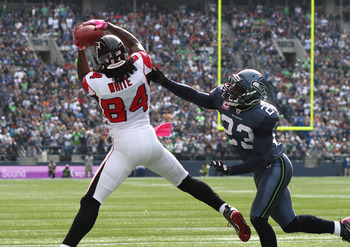 Otto Greule Jr/Getty Images
With the talent in Seattle's secondary, it's easy for Marcus Trufant to get pushed to the side. The same has happened to him on the field of play in recent years when facing some of the bigger receivers in the NFL.
Trufant's health will also be a question mark until he can survive an entire season.
However, the move to nickelback will serve him well. He won't have the same volume of snaps as when he was a starter and will also have the advantage of covering slot receivers instead of opponents' No. 1 targets.
Trufant should be paired against smaller receivers this season which will allow him to demonstrate his cover skills. He will be an important piece of what could be the NFL's best secondary in 2012.
Max Unger, C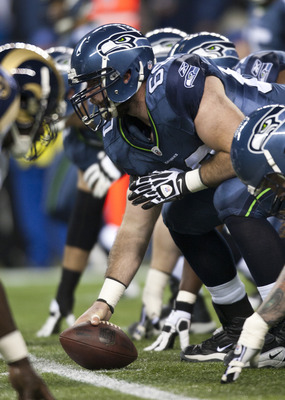 Jay Drowns/Getty Images
It's difficult to get too excited about offensive linemen in the offseason, but there's a player on the Seahawks' roster that will show how important he is to the team.
Max Unger gained valuable experience last season and will now have an entire offseason to better learn the tendencies, strengths and issues with his linemates.
This will help him run the unit in 2012 and know what assignments he needs to help with.
Jason Jones, DT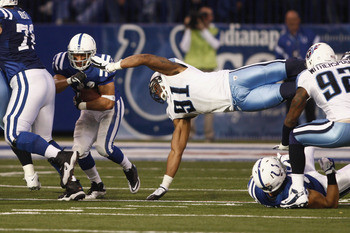 John Grieshop/Getty Images
Jason Jones hasn't been completely ignored since signing his one-year contract with the Seahawks. However, he has been absent from several reports detailing Seattle's offseason moves.
Opposing offenses should be careful when preparing their game plans for the Seahawks. Jones will be given the opportunity to show his pass-rush skills from the defensive tackle position.
The Seahawks often let scrambling quarterbacks escape through the interior of their pass rush. Jones has the athleticism to plug that hole and get a push up the middle to force quarterbacks out of the pocket.
He should provide a middle rush that has been missing in Seattle.
Kris Durham, WR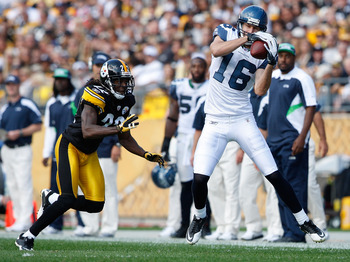 Jared Wickerham/Getty Images
When the vast receiver group in Seattle is being discussed there are several names that get mentioned. Aside from last season's starters, Ricardo Lockette and Golden Tate are the normal targets.
However, the big surprise in the receiving corps in 2012 could be Kris Durham.
He wasn't given many opportunities in 2011, but when he did, he showed enough comfort with the playbook to keep a spot on the list of 53. He posted three catches for 30 yards in Seattle's loss to the Pittsburgh Steelers.
When players returned from the physically unable to perform list, Seattle again showed how much they expect from Durham.
They had the choice of releasing a player and hoping he could slide to the practice squad or just parting ways. Instead, they convinced Durham to move to the injured reserve list and undergo a minor shoulder procedure.
They would end up regretting that decision, as Sidney Rice and Mike Williams both had actual injuries that forced them to injured reserve. If Durham was still available to the team he would have picked up the slack in the receiving corps.
Durham has great height and speed and good hands. He's been working on his route skills and is a player I expect to make a name for himself during training camp.
Mike Williams, WR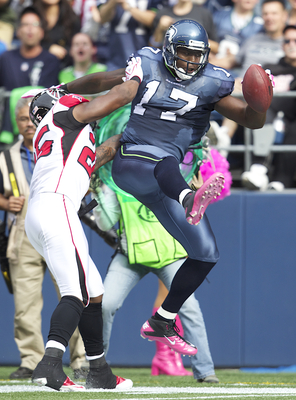 Stephen Brashear/Getty Images
It's easy to overlook Mike Williams headed into 2012. He did not click with Tarvaris Jackson last season and had injury issues in both of his seasons in Seattle. He's failed in his other attempts in the NFL, so why would Seattle be any different?
Critics and defenders shouldn't be so quick to dismiss Williams, though.
Matt Flynn appears to be the leader in the QB competition. His style of play is similar enough to Matt Hasselbeck, who was quite successful at getting Williams the ball.
Tarvaris Jackson didn't seem nearly as trusting of Williams. His lack of quickness made him appear to be covered, driving Jackson to look for Sidney Rice and Doug Baldwin.
It's likely no coincidence that Williams' best play of 2011 was a ball thrown to him when he was covered...by Rice, not Jackson.
Williams' ankle injury from 2011 shouldn't impact his training camp participation, giving him time to get comfortable with Flynn. His size and sure hands could make him a comfortable target for Flynn who hasn't shown an issue with throwing to spot as opposed to the receiver.
With challenges coming from several young receivers on Seattle's roster, the odds may be against Williams, but that didn't stop him from playing well in 2010. He could very well return to the production from his first season with the Seahawks.
Mike Williams Statistics-Seattle Seahawks
| | | | | | | |
| --- | --- | --- | --- | --- | --- | --- |
| Season | Games | Rec | Yards | YPC | Long | TD |
| 2010 | 14 | 65 | 751 | 11.6 | 68 | 2 |
| 2011 | 12 | 18 | 236 | 13.1 | 55 | 1 |
Keep Reading

Seattle Seahawks: Like this team?