Words with Frenz AFC East Mailbag, June 1 Edition
June 1, 2012

Jeff Zelevansky/Getty Images
The mailbag has actually gotten more interesting as the offseason has progressed, a trend I did not see coming. Thank you all for some great questions.
The topics include offensive weaponry for the Jets and Dolphins, Rex Ryan's impact on the defense, Patriots camp battles and Bills defensive end/outside linebacker Shawne Merriman as a potential Comeback of the Year candidate.
Let's start opening up the letters!
@ErikFrenz Erik, will Shonn Greene be The Bell Cow and what projections do you see from him? Thanks!

— Niner Gnome (@NinerGnome) June 1, 2012
Thanks, man.
I look at Shonn Greene as a solid but unspectacular back. While the Jets would love to get some more explosive plays out of their backfield, the ground-and-pound mentality calls for a bell cow, and Greene will probably be the one with a majority of the touches, barring some unforeseen turn of events that would have Bilal Powell playing significant snaps in his second season.
He's the hard-nosed style of player that the Jets want to build their offense around under Tony Sparano. And he should probably play better in 2011 than in 2012.
For one thing, the Jets offensive line was bothered by injuries and inconsistent play last season, but they have the talent to turn it around.
Furthermore, just look at how offensive coordinator Tony Sparano's teams performed in his time with the Dolphins. They are consistently in the top half of the league in both rushing attempts and yards. 
Greene could definitely be a bell cow for the Jets this year.
EDIT: Almost forgot the projections! I'll go with 265 carries for 1,100 yards (4.2 YPA) and 10 touchdowns in a solid season for Greene.
@ErikFrenz who will be the primary weapons outside of Reggie Bush, for whoever the starting QB will be for the Dolphins? Who should start?

— Matt Wincherauk (@TheMattyWin) June 1, 2012
Thanks, Matt.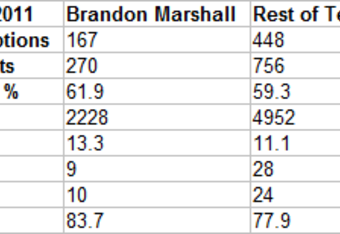 The Dolphins are trying to replace a lot of production with the departure of wide receiver Brandon Marshall, but they won't be doing it with one guy.
There will be no "primary" weapons, as has been said by head coach Joe Philbin (via ESPN), quarterback Matt Moore (via the Palm Beach Post) and others. The West Coast offense operates on the mindset that every wide receiver can be the No. 1 option. 
Wide receivers Davone Bess, Brian Hartline, Clyde Gates and Rishard Matthews are guys I've identified as good fits in the West Coast offense, but look for tight end Charles Clay to be a bigger part of the offense this year as Philbin could potentially utilize him in a similar way to Packers tight end Jermichael Finley.
Contrary to popular belief, though, that offense doesn't necessarily have to air it out every down. In fact, Reggie Bush could be a big-time weapon in the Dolphins offense as a result of offensive coordinator Mike Sherman, who has a track record of giving his running backs a real chance to shine.
@ErikFrenz what kind of an impact on the Jets defense do you think Rex calling the plays will make?

— Earvin Pepper (@chicocubano) June 1, 2012
Good question, Earvin.
This article from our friends over at Turn On The Jets is enlightening, pointing out that last year wast the first time in Rex Ryan's three years as a head coach that he really took a back seat in the defensive play-calling.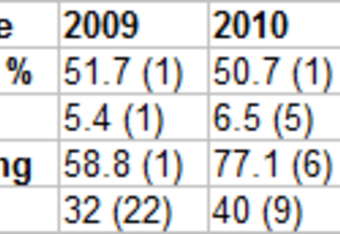 Rex has always coached a tight ship on defense, so taking a more hands-on approach with the unit he's most comfortable coaching can only mean good things for the defense. The Ravens were consistently a top-five unit on his watch, and the Jets have ranked in the top 10 in total defense each of his three years with the team.
His return should help the Jets rush the passer a bit more easily. They have been up-and-down in sack totals over the years, but last year they had a tougher time putting pressure on opposing quarterbacks than usual.
I'm even more interested to see what kind of impact defensive line coach Karl Dunbar will have on the defensive front. The Jets love their 3-4 alignment, and though Dunbar is a proponent of the 4-3, he is also a card-carrying member of the 46 fan club.
@ErikFrenz How close do you think the #Patriots are getting to challenging the Cowboys for "most hated NFL team" title? #WordsWithFrenz

— Alex Hall (@AlexKHall) June 1, 2012
I would say it's pretty close, Alex, but at least the Cowboys don't have a videotaping scandal hanging over their heads.
Plus, while the Patriots have built plenty of steam with nearly a full decade of 10-plus wins per season and are in the forefront of the minds of many NFL fans, the Cowboys have struggled for awhile, which has put them on the back burner away from the scalding heat of scrutiny and hatred.
@ErikFrenz #WordsWithFrenz Hey Eric, with lots of guys getting looks at OTAs who do you think will be more competitive RB or DE/LB ?

— Steve Balestrieri (@SteveB7SFG) June 1, 2012
I'd be remiss if I didn't say the pass rush, Steve.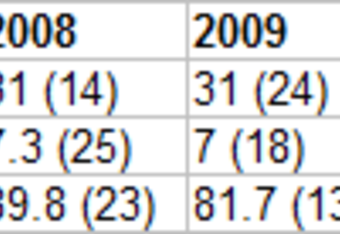 That's been an area of focus for so long, and the Patriots finally looked to have some answers with defensive ends Mark Anderson and Andre Carter. They logged 40 sacks last year, more than any season since 2007
Of course, Anderson is now with the Bills, and Carter blew out his leg near the end of the season.
Now, the Patriots are looking to replace 20 sacks, half their total from 2011. Eyes will quickly turn to Chandler Jones, the Patriots' first of two first-round draft picks this year, but the competition will be fierce between he, Trevor Scott, Jake Bequette, Rob Ninkovich and others.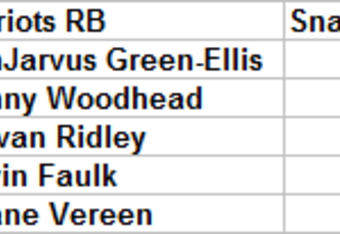 The Patriots are also looking to replace a lot of production at running back with the departure of BenJarvus Green-Ellis, the team's leading rusher over the past two seasons. Green-Ellis accumulated 24 touchdowns in 2010 and 2011 to go with 1,675 yards rushing.
There is a battle brewing at running back, to be sure, since we don't know whether Belichick will actually turn to last year's rookie duo of Shane Vereen and Stevan Ridley or if he'll hand it off to veteran backs Joseph Addai and Danny Woodhead with frequency.
But with the return of offensive coordinator Josh McDaniels and his aerial attack, the Patriots won't be relying heavily on the running game. Their defense, however, will be relying on some pass rush.
Got room for one more.
@ErikFrenz #WordsWithFrenz Will Merriman be key 2 bills defense being "great" vs "good" in 2012? Potential comeback player of the year?

— Twan (@TWAN_585) June 1, 2012
That's a good question, Twan. 
The Bills may have the best four-man line in the NFL, but as you allude, that may not be enough to mark a turn-around for the defense.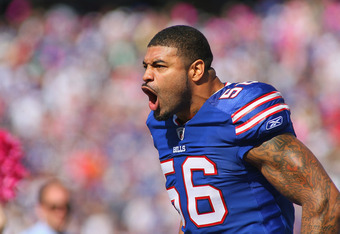 Rick Stewart/Getty Images
All great defensive lines have a rotation with guys who can come off the bench. Having Mario Williams on the line is great, and while he will play a large majority of the snaps, the Bills will be much better off if they have guys they can count on when Williams or Mark Anderson gets tired.
At his best, Merriman has been a very solid pass rusher. The last time he was at his best, though, was 2007. Maybe not specifically Merriman, but the emergence of a rotational defensive end would make life a lot easier for the Bills defense in long games.
As for Comeback Player of the Year, that's tough to forecast (as it usually is when a player hasn't lived up to potential for awhile). The feeling here, though, is that he won't be utilized often enough to earn such an accolade.
Alright, guys, that's all I have for this week. Thanks for some great questions, and please feel free to send me more via Twitter.
Erik Frenz is the AFC East lead blogger for Bleacher Report. Be sure to follow Erik on Twitter and "like" the AFC East blog on Facebook to keep up with all the updates.