2012 NBA Draft Order: Draft Day Scenarios for Sacramento Kings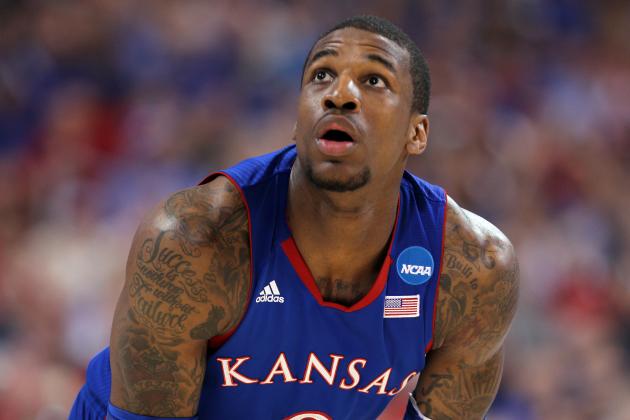 Andy Lyons/Getty Images

Lady luck has not been kind to the Sacramento Kings lottery chances in recent memory—but at least this year she was fair.
For the first time in three seasons, the Sacramento Kings did not see their pick fall in the NBA Lottery. The Kings were slotted in at pick #5 and will pick at #5 come June 28th, and with less than a month to go before the draft the team will begin working out the prospects shortly.
While Kings fans will have to wait till June 28th to know for sure who the Kings get, there are many different scenarios that could play out on Draft Day that could determine who the team selects.
Let's take a look at five scenarios that could be playing out at the 2012 Draft.
Begin Slideshow

»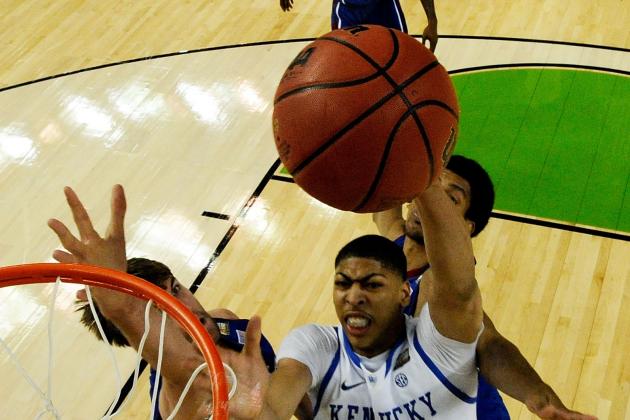 Pool/Getty Images

These scenarios are meant to be realistic. Therefore, Anthony Davis will not be listed on one of them as he will certainly go No. 1.
With that out of the way, on to the realistic options!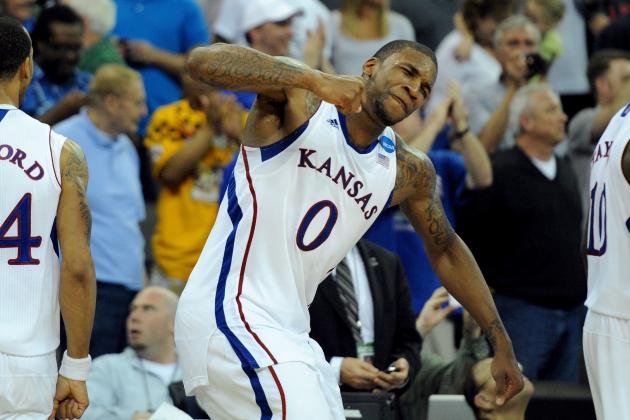 Eric Francis/Getty Images

I'm completely convinced if Thomas Robinson is available at No. 5, he won't get past the Kings.
Robinson would be just too perfect to put next to DeMarcus Cousins, and he's a far safer pick than Andre Drummond is.
Let's lay out the scenario. New Orleans takes Davis; Michael Kidd-Gilchrist goes No. 2 to Charlotte; Washington takes Bradley Beal; Cleveland takes Harrison Barnes. That leaves Robinson, who is the third best prospect in the draft in my book, falling to Sacramento.
The Kings could certainly use his athleticism in the post, and while he doesn't pick up a ton of blocks he is a very good defender. Best of all, he's a proven leader and a tough competitor, and the Kings could always use more players of that nature.
The bad news for Robinson lovers? Sam Amick of SI.com says that "the buzz that Washington will take him at No. 3 remains strong." Of course, there is no sure thing that Charlotte won't take him at No. 2, leaving Kidd-Gilchrist to Washington at No. 3, Barnes to Cleveland at No. 4 and the Kings stuck with... Beal?
Chances of happening: 20 percent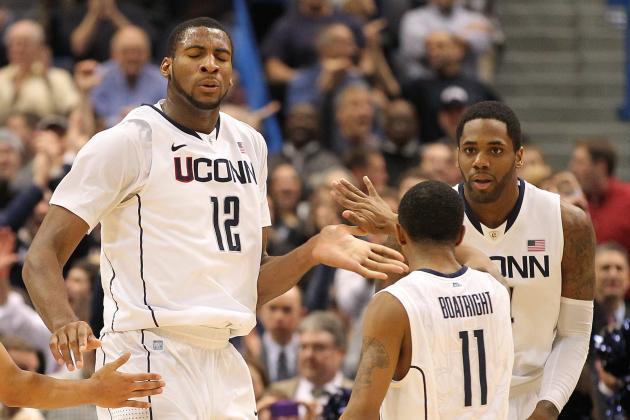 Jim Rogash/Getty Images

I just spent a slide discussing why I thought Thomas Robinson was a perfect fit. When it comes to Andre Drummond, I just don't think he's as good a fit as many Kings fans would like.
So here is this scenario: New Orleans takes Anthony Davis at No. 1, and Charlotte/Washington/Cleveland all swoop up Michael Kidd-Gilchrist, Thomas Robinson and Bradley Beal in some fashion. This leaves Andre Drummond and Harrison Barnes for the Kings to pick between.
I think the Kings would take Barnes in this scenario (see the next slide), but let's talk about Drummond for a moment.
Defensively, Drummond is a solid blocker and he's a good rebounder. There are many that think pairing him with Cousins would be perfect and create a dominant inside force.
That could certainly happen, but it's nowhere near a sure thing. Drummond comes attached with motivation/work ethic problems, and he failed to impress at all at UConn last year. When you're a 6'11, 270-pound beast with the ability to jump out of the building, how do you manage to look so bored on the basketball court?
He's also currently atrocious offensively. He has no post moves whatsoever and shot 29 percent from the free-throw line.
The points in favor of Drummond? He looks like Dwight Howard. And heck, Dwight Howard was super raw when he came into the league.
The points against? He's so raw he even makes 2004 Dwight look like Kareem Abdul-Jabbar. That, and he didn't seem to care all that much at UConn.
The good news for Drummond doubters in Sacramento? Amick at SI.com reports that the Kings are higher on some more established players than they are on Drummond. Looks like Drummond isn't the early favorite in Sacramento.
Chances of happening: 10 percent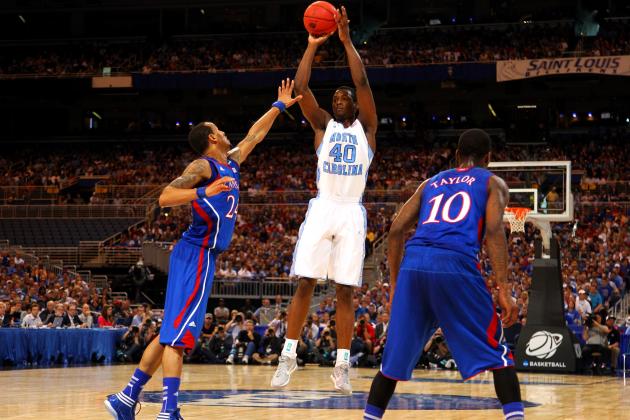 Dilip Vishwanat/Getty Images

Many Kings fans would love to see Barnes in a Kings jersey. His shooting would help the Kings tremendously, but at this point he wouldn't bring much else—at least not immediately.
He's an average defender, a below-average rebounder for his size and he didn't exactly have the best ending to his college career when he flopped in his last month at North Carolina.
Still, if he accepted an off-the-ball role and stood in the corner as a three-point threat, he could develop into an above-average role player.
Will he be there at No. 5? Amick at SI.com reports Cleveland really likes Barnes and even writes "rival executives are planning for Barnes to be off the board by the time the fifth pick (Sacramento) rolls around."
Chances of happening: 25 percent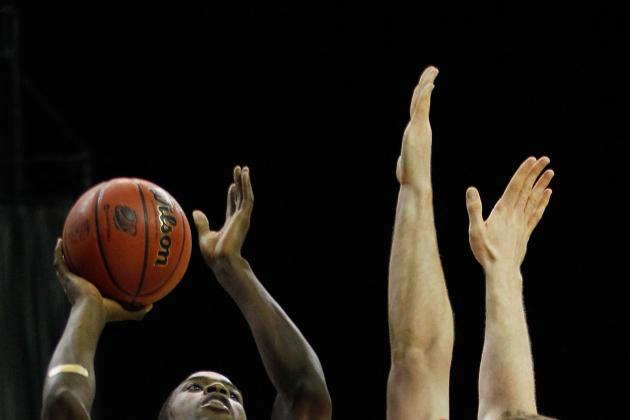 Streeter Lecka/Getty Images

The bad news? Kidd-Gilchrist isn't a good shooter, and the Kings have enough bad shooters.
The good news? He's excellent at everything else. He's an excellent defender, an exceptional positional rebounder and an above-average athlete. He's the hardest worker on the court, and with his work ethic, he should be able to develop a consistent jumper in a few years. The Kings need hard workers and leaders like Kidd-Gilchrist.
The worse news? It's highly unlikely he falls this far. The scenario would have to be that New Orleans takes Davis, Charlotte takes Beal and Washington takes Robinson. We know Cleveland loves Harrison Barnes, but enough to take him over Kidd-Gilchrist? We'll have to see.
Chances of happening: five percent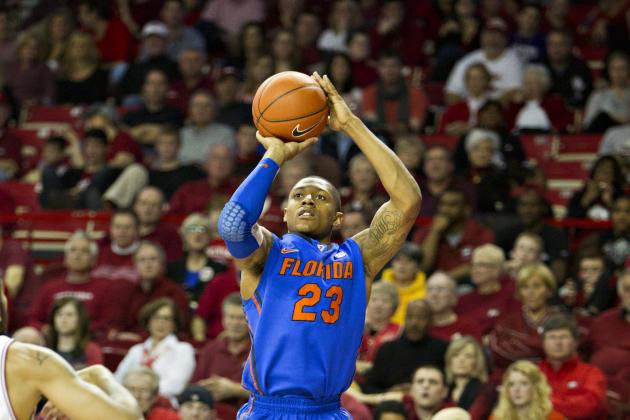 Wesley Hitt/Getty Images

New Orleans takes Davis; Charlotte takes Kidd-Gilchrist; Washington takes Thomas Robinson; Cleveland takes Harrison Barnes.
Would the Kings really take Beal? He's the most talented player on the board, but he really doesn't fit well with the roster. Marcus Thornton, Jimmer Fredette and Tyreke Evans are all shooting guards; what would Beal bring to the table? Again quoting Sam Amick of SI.com, the Kings like Beal's basketball IQ, but Amicks also mention the Kings' glut at SG.
If the Kings do take Beal, I expect either he, Tyreke Evans or Marcus Thornton will be traded immediately. But I can't see Beal falling out of the top four, and I can't see him in a Kings jersey.
Chances of happening: five percent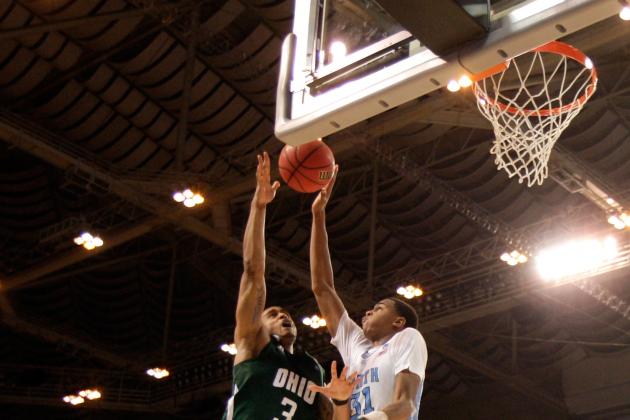 Andy Lyons/Getty Images

Don't let memories of last year's draft taint your opinion on trading down in the draft completely. While last year's swap (the No. 7 pick and Beno Udrih for the No. 10 pick and John Salmons) proved to be a disaster, trading down certainly has its advantages if Sacramento feels they really like someone who won't go in the top seven or so.
Say Golden State or Detroit really likes Andre Drummond but they both known he won't last past Portland at No. 6. What would the two teams give to move up? Would Detroit take on a bad contract from Sacramento? Would Golden State give up Dorell Wright to move up two spots?
According to Sam Amick's report, the Kings like North Carolina's John Henson and Tyler Zeller, as well as Kentucky's Terrence Jones more than they like the higher profiled Drummond. All three of those prospects could be easily snagged by trading down.
Hopefully if the Kings move down in the draft, they get a better return than they did last year.
Chances of happening: 25 percent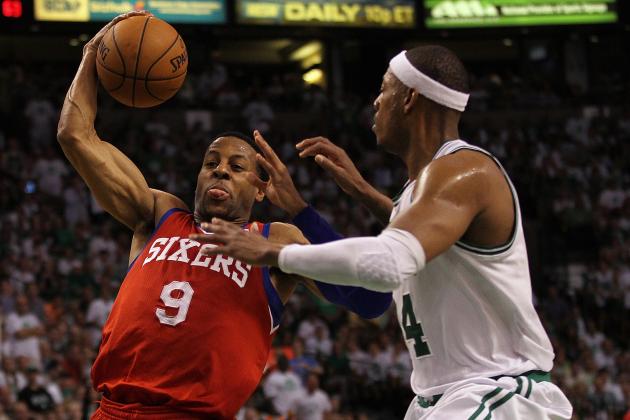 Jim Rogash/Getty Images

The least likely option to happen is the Kings trading completely out of the draft.
This one could make a ton of sense, depending on who was available. Is Philadelphia's Andre Iguodala still available? Would Boston still be willing to trade Paul Pierce? How about Paul Milsap in forward-heavy Utah?
The Kings need veteran leadership and experience more than they need raw talent, and they have the cap space to take on big contracts; however, the organization hasn't spent big-time money in years, and the chances of the Kings committing to any expensive players seem very unlikely.
As much as it would help the team, it would be surprising if it happened.
Chances of happening: 10 percent