WWE RAW: Complete Preview, Rumors, News and More for May 28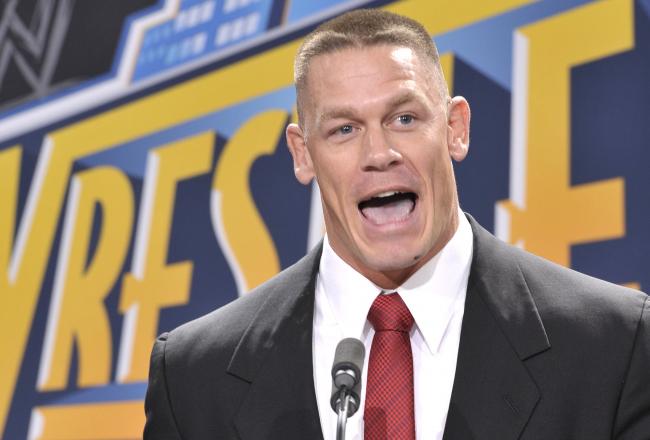 Michael N. Todaro/Getty Images
With the build to No Way Out in full swing, WWE will be trying to make this week's RAW set the tone for what should be three weeks of build to a mediocre Pay-Per-View.
Maybe...
While the WWE's track record has this event pegged as an afterthought, the possible continuation of the Daniel Bryan-CM Punk storyline is enough to keep many fans interested.
The company has a big chance to turn their ship around and build a solid card to support Big Show and John Cena, but let's see if they can bring it to fruition.
Will This Week's RAW Disappoint?
Where: New Orleans Arena, New Orleans, LA
When: Monday, May 28, 9 p.m. ET
Watch: USA Network
The Convoluted Story of John Cena, Big Show and John Laurinaitis
With the inclusion of the giant Big Show and general manager John Laurinaitis, the deck is completely stacked against John Cena. The WWE will either make the star overcome the adversity or allow his character to falter and send him on a much-deserved vacation.
Question on Everybody's Mind: What is the end game here?
There have been talks for awhile now about giving Cena time off, and this storyline is starting to feel like an avalanche coming down on the face of the WWE. This may be the company's plan to get him some vacation time after SummerSlam and before the road to WrestleMania 29.
Hype Meter: 4 out of 5 John Cena vacations
Cena hasn't had an extended break in too long, and the WWE knows that. They are concerned about their stock prices, though, and allowing their biggest star to sit on the bench won't help that.
They are stuck in a tough spot.
Rumor Mill: Why John Cena Deserves a Break
CM Punk, AJ and Daniel Bryan
With Daniel Bryan and CM Punk stealing the show at Over the Limit, this battle of Indy veterans has become one of the most talked about feuds in all of professional wrestling. This is what people want to see.
Question on Everybody's Mind: How long will this feud last?
As exciting as it is to see these two men battling in the ring, they are not the typical WWE stars. While fans must enjoy this feud while they have it, we must have guarded optimism about how long this will really last.
Hype Meter: 4 out of 5 Yes!Yes!Yes! Chants
How WWE plays this situation this week will be a good gauge of the direction the story is headed, but this ultimately rests on the shoulders of WWE Diva AJ. If she gets more involved, this feud will go longer.
Rumor Mill: Why Daniel Bryan Is Getting Championship Matches
Will WWE Bring Brock Lesnar Back after UFC Appearance?
Jon Kopaloff/Getty Images
With Brock Lesnar's appearance at UFC 146 in Las Vegas on Saturday night, the mainstream sports world is once again talking about the former WWE and UFC champion. Add in that Lesnar was going to talk to White about a possible comeback, and Lesnar's stock is hot.
Question on Everybody's Mind: Is WWE sly enough to capitalize on this?
The business side of the WWE has always been run very well, so not taking advantage of all this publicity would be foolish. Vince McMahon needs to get Lesnar on TV this week.
Hype Meter: 3 out of 5 liver kicks
Whether the return to the UFC Octagon is truth or something for publicity shouldn't matter to the WWE; all they should care about is the money and mainstream attention they could get from making the star return on Monday night.
Rumor Mill: Dana White Open to UFC Return for Lesnar
Check back for more on the World Wrestling Entertainment as it comes, and visit Bleacher Report's Wrestling Page to get your fill of WWE/TNA. For more Wrestling talk, listen to Ring Rust Radio for all of the hot topics you just can't miss (some language NSFW).
This article is
What is the duplicate article?
Why is this article offensive?
Where is this article plagiarized from?
Why is this article poorly edited?