WWE News: Chris Jericho in Brazil and the Era of the Failed Comeback
May 26, 2012

Nostalgia is one of the many staples of the pro wrestling industry.  Pro wrestling fans tend to remember everything; good, bad and ugly.  For better, or for worse. 
Given the amount of reverence for history in sports entertainment, one would think that a returning superstar would be walking into an advantageous situation. 
Over the past 12 months, however, this has been anything but the case. 
Longtime WWE announcer Lilian Garcia was the voice the WWE, and her ring introductions are synonymous with better days for a product that considerably eroded in the years leading up to her departure in 2009. 
Garcia is the first and only WWE Diva to spend at least 10 years with the company, but you wouldn't know it based on her recent comeback tour where she has spent much of her second coming looking like an amateur.
Since returning to the WWE in 2011, Garcia's malfunctions have included everything from botched ring announcements to (losing) bouts with gravity. 
It's getting to the point where Garcia has screwed up so many times in front of a camera, it's slowly beginning to eat into her legacy.  The possibility of a blooper gimmick for Garcia inspired by real-life events is borderline inevitable. 
Matt Bloom debuted with the WWE during the Attitude Era as Prince Albert.  Finding moderate success as A-Train, the super heavyweight showed flashes of monster heel brilliance. 
After suffering an injury, which lead to his release in 2004, Bloom honed his craft in Japan, becoming one of the top workers of the famed New Japan Pro Wrestling. 
Bloom returned to the WWE in early 2012 under the Japanese gimmick of Lord Tensai. Given the reaction he has received after a slew of meaningless squash matches peppered with victories over top talent, Tensai very well may be Japanese for apathy. 
Tensai is quickly on his way to becoming the worst WWE Superstar ever to hold victories over both John Cena and CM Punk in the span of one month. 
Skip Sheffield was the Nexus powerhouse who served as the stable's wrecking machine.  One didn't have to see him effortlessly toss around his opposition around a ring to figure out that this was a big, bad scary man. 
After suffering a serious leg injury, Sheffield was repackaged and has returned: Bigger. Stronger. Faster.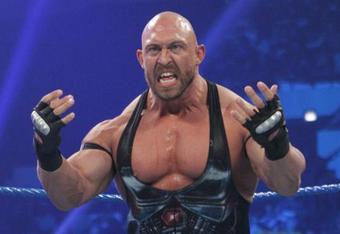 Boring.  
Ryback is basically the SmackDown version of Lord Tensai, as the WWE tries to capture lightning in a bottle through the very same squash matches that the A.D.D. social media generation has been conditioned to reject.  
After building modest momentum, Ryback's progress was monkey-wrenched after a hot Chicago crowd skewered one of his patented one-sided victories with chants of "Goldberg."  
The daunting comparisons have since resonated with WWE live audiences, as well as viewers at home, and Ryback has gone from bigger, stronger, faster to a cheaper, smaller knockoff.  
If anybody was to shake off the familiar plague of lukewarm comebacks, it would certainly be Chris Jericho. 
Known for his brilliant wrestling mind, coupled with innovative promos and elite in-ring work, Jericho's 2012 "End of the World" campaign lead to a much-anticipated return. 
Jericho had developed a very positive reputation for reinventing himself, and had insisted in previous interviews that he was not going to come back to the WWE until he came up with something new. 
The new gimmick came in the form of a creepy, viral ad campaign singed with a Children of the Corn theme. 
By the the time Jericho had finally made his in-ring debut at a Royal Rumble event he was heavily favored to win, he had spent previous weeks purposely screwing with fans by saying next to nothing. 
Jericho did not win that Royal Rumble match, and it has been all downhill from there.
In fact, when Jericho finally did earn the right to compete for the WWE Championship at WrestleMania XXVIII by winning a 10-man battle royal on RAW, it felt too little, too late. 
This particular comeback will always be known as that one time where Jericho started 0-5 on pay-per-view.  The unflattering trend continues to this day. 
Things have only continued to get worse for Jericho as his name is now in the news for a controversial incident at the WWE's debut live show in Brazil. 
After desecrating the Brazilian flag while in character, a match between Jericho and CM Punk had to be stopped as Jericho was forced to apologize for his actions, which were subject to incarceration in Brazil. 
Jericho has been suspended for 30 days during what was already a contractually abbreviated return.  Throw in a petty Twitter feud with William Regal, and even the most die-hard of Jericho fans have to be at least questioning why he came back. 
As the world continues to change, so does pro wrestling.  Comebacks aren't the sure thing they were when Hulk Hogan would pull them off so smoothly (before, of course, the Hulkamania stuff grew stale).  
Brock Lesnar's 2012 return was the most anticipated in years, and while there have been bright spots, the WWE inexplicably booking him to lose his first match against John Cena has already cooled off the biggest pay-per-view draw currently under contract.
Christian's return to the ring against CM Punk in late March only resulted in him being taken off television for several more months.  Christian's re-return came at WWE Over the Limit, where he defeated Cody Rhodes for the Intercontinental Championship.  Fingers crossed. 
Dare I add that this was the year that Johnny Ace returned to the ring? 
WWE's insistence on comebacks, and subsequent backfiring, could be more of a telltale sign that the promotion needs to finally move ahead with the youth movement that they drowned in a bathtub over a year ago. 
Nostalgia will always have its place in pro wrestling, but with no future, the past only becomes more irrelevant.
Does three hours of WWE RAW make sense?  Watch Big Nasty and Justin LaBar duke it out over the hot topic in their latest debate, and follow Big Nasty on Twitter @ThisIsNasty!