2012 NFL Free Agents: 10 Best Players Left on the Market and Potential Fits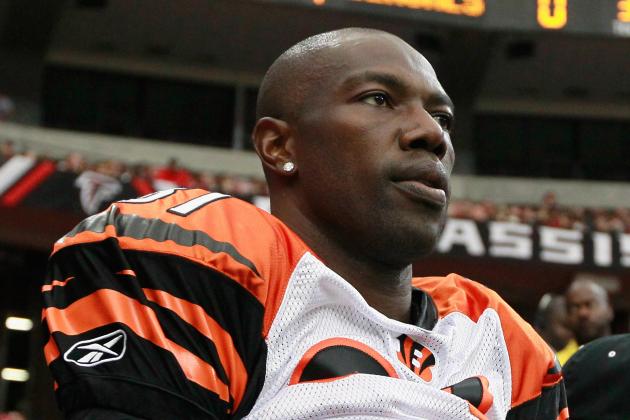 Kevin C. Cox/Getty Images

Former Super Bowl champions and NFL record holders still exist in the NFL free-agent market, even this late in the game.
But can any of these players still make an impact?
Injury and age are major concerns for players trying to catch on with teams in 2012, but for the ambitious training staff, there could be a huge reward on the field for the team.
Here are the 10 best players left on the free-agent market in the NFL and where they could potentially fit next season.
Begin Slideshow

»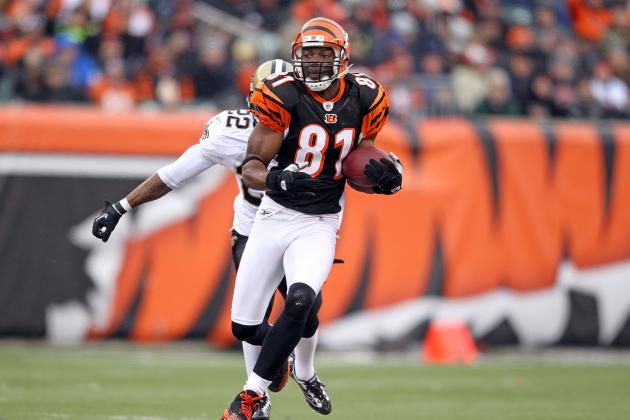 Andy Lyons/Getty Images

The once mercurial wide receiver has been trying extremely hard to portray the image of a player that could be a model teammate and steadying veteran presence in the locker room. His career statistics certainly outshine anyone's on the market, but it takes time for a player to amass that kind of resume.
In truth, the strength of his resume is thanks in large part to what is keeping him off of an NFL roster—his age—and more importantly how it will affect his recovery from an ACL tear. Teams may be sold on his mindset, but his body is holding him back.
Terrell Owens has been in the Bay Area recently, and he may be making a good case for reuniting with Carson Palmer in Oakland, which actually could be a good fit if Owens can find a place among the young speedsters in the Raiders' offense.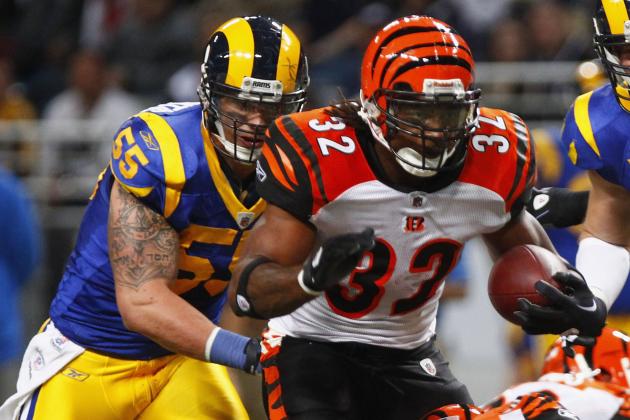 Whitney Curtis/Getty Images

Benson is another aging former Bengal looking to prove that he still has something left in the tank.
For Benson, his age is not the major factor; rather, his heavy workload and bruising style of running means that he has acquired a great deal of wear and tear over the years.
His agents have been trying to sell him to many teams, with little luck. One team they should consider is the Baltimore Ravens, who could be looking to find a player like Ricky Williams whom, prior to retiring, the team would have liked to see back.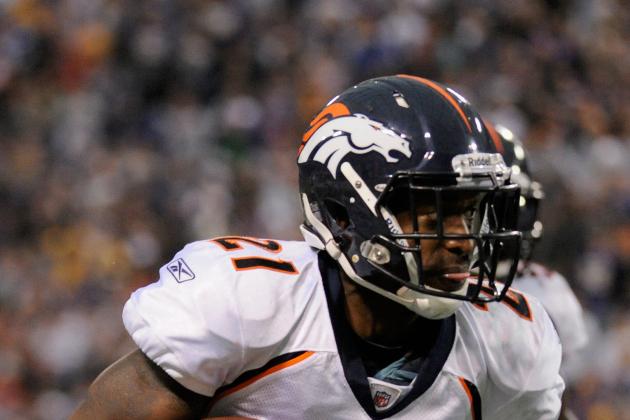 Hannah Foslien/Getty Images

Andre Goodman was an opportunistic cornerback in Denver and found himself in the right place at the right time for some big plays last season.
However, Goodman's lack of consistency made him expendable when the team was looking to upgrade in Denver, and that dependability has likely kept him off of an NFL roster for the time being.
Still, he is an experienced player that can convert turnovers in the right system. He could be a nice addition to add some depth and big-play ability to the Detroit Lions' secondary.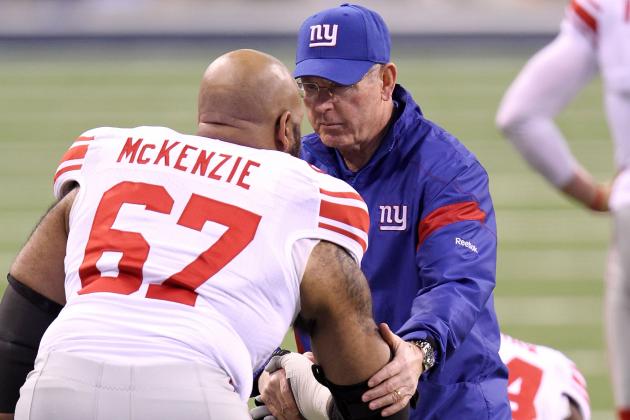 Andy Lyons/Getty Images

What makes Kareem McKenzie desirable is his recent playoff pedigree with the New York Giants, as he earned two Super Bowl rings while with the team.
While there has not been any reported interest in the veteran tackle, a team could become desperate and offer the right number, especially if a preseason injury were to occur.
Barring an unforeseen injury, Dallas makes sense for McKenzie as he could remain in the NFC East, where he has had some success over the years.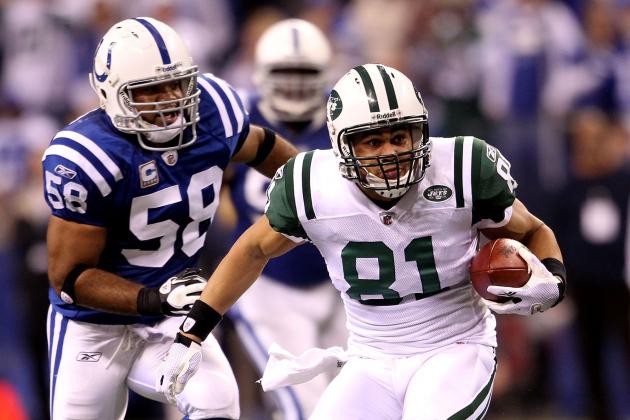 Andy Lyons/Getty Images

Brackett is one of the ultimate "effort" guys in the NFL, and after a rash of injuries, he is looking to catch on somewhere and prove that he can still contribute.
Injuries and age are the major factors here, along with the feeling that Brackett might have been an overachiever in his productive years with the Colts.
The Philadelphia Eagles always seem to be in need of linebackers, and Brackett would be a great locker-room addition.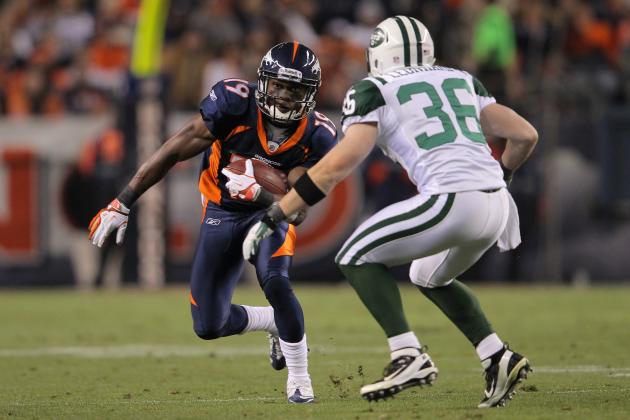 Doug Pensinger/Getty Images

Leonhard was a hard-hitting leader for Rex Ryan, but with new faces in the defensive backfield for the Jets, he is now looking for a new home.
Leonhard's torn patellar tendon likely has teams questioning his ability to participate fully in training camp and beyond.
The Denver Broncos are going to miss Brian Dawkins dearly, and there are concerns over whether the next generation can take over fully. Leonhard could be a great addition to help develop the younger players if he is healthy.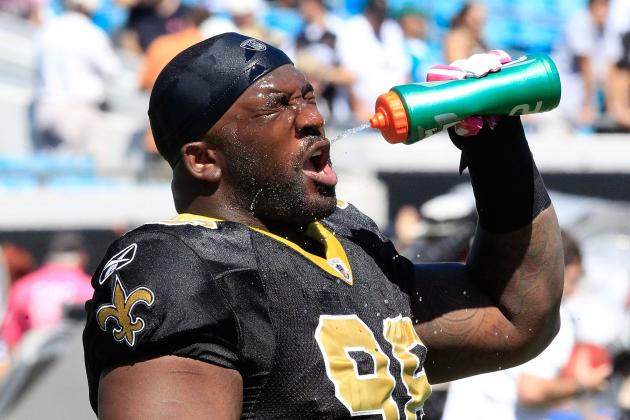 Sam Greenwood/Getty Images

Franklin is not a spectacular player in the interior of the defensive line, but he has size and strength that can make him a great rotational player for a team needing stability.
He is being hurt by a soft market for linemen and is holding out to find the right fit for the right price.
Teams like Kansas City and Seattle could use a player like Franklin to add depth to their wounded defensive lines.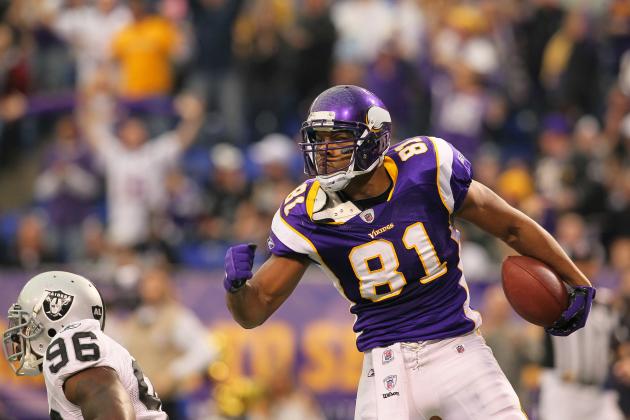 Adam Bettcher/Getty Images

Shiancoe was a longtime stalwart for the Vikings, and on top of being a good blocker, he was also able to contribute to the passing game.
His age may be catching up with him, but he can still add some value to teams looking to have double tight end sets for rushing and passing.
It's conceivable that Shiancoe could wind up swapping cities with his replacement, former Seattle Seahawk John Carlson.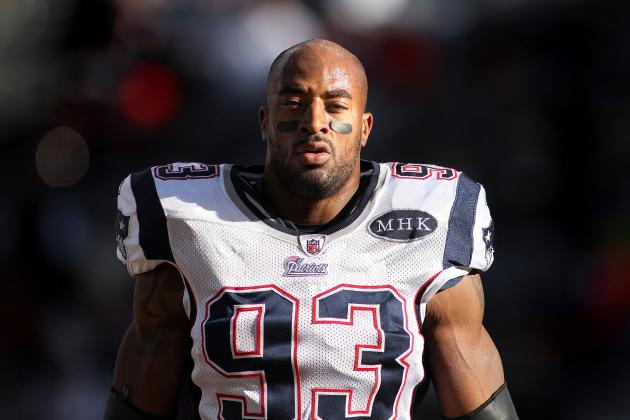 Marc Piscotty/Getty Images

Carter was having a career year before going down with injury and not being able to play for the Patriots in the Super Bowl.
The fact that the Pats have not brought back Carter could be telling, and that may be the reason other teams are staying away from the potentially hobbled pass-rusher.
If the injury is properly healed, the Chargers may be looking for a pass-rusher to help chase down the quarterbacks of the AFC West, especially that new guy over in Denver.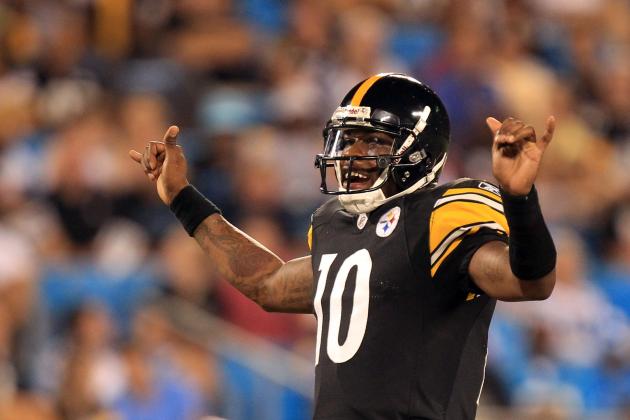 Streeter Lecka/Getty Images

Dixon hasn't really had the chance to show much in the NFL, but he is amazingly gifted athletically and could be a great project for an NFL team with the proper tools to bring him along.
The problem for Dixon is that he doesn't have a strong resume, and there are fewer teams at this time of year looking to invest in a project.
Dixon would be a valuable addition for the Carolina Panthers since his skill set could thrive in an offense designed to highlight Cam Newton.