New York Jets' 8 Best and Worst Moves of the 2012 Offseason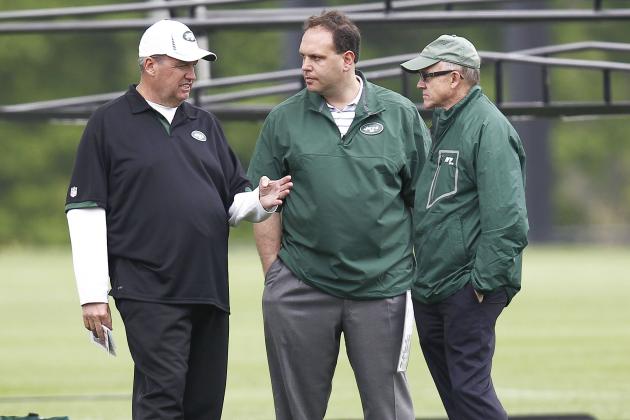 Jeff Zelevansky/Getty Images

This has been an offseason of great implications for the New York Jets. Coming off a disappointing 8-8 campaign with a reeling quarterbacks and key decisions to make on aging veterans, Mike Tannenbaum had to be at his best.
In most respects, the Jets dealt with their issues efficiently. They made necessary changes to the coaching staff, signed a few key free agents and filled many holes in the draft.
They did not however, find a way to fill the gaping hole at right tackle or find a ball-hawk free safety.
With that said, here are the best and worst moves of the 2011 offseason.
Begin Slideshow

»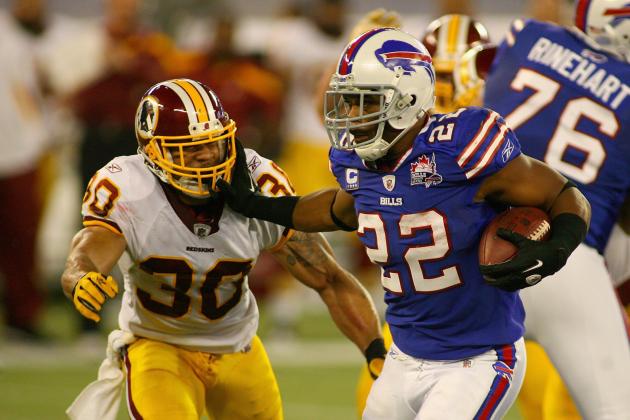 Rick Stewart/Getty Images

Not only did the Jets have to live through poor safety play last year, Jim Leonhard is coming off major leg surgery, leaving two starting safety spots wide open.
As the already-thin safety market began to thin out, the Jets had to act quickly. They responded by signing the former Redskin to a one-year deal worth $4 million.
Not only is Landry a great signing because he fills a need, the contract protects the Jets in the case that Landry's injury history comes back to haunt him.
If Landry is healthy, the Jets will have landed one of the top safeties in the league for the price of a marginal veteran.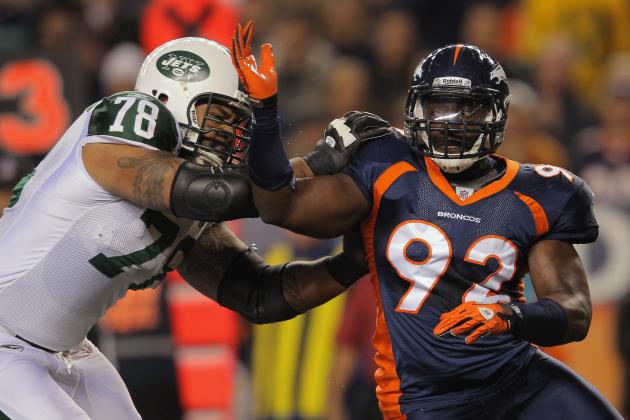 Doug Pensinger/Getty Images

The Jets seemed to address every need area on the team on some way or another, except for the right tackle position.
Right tackle was arguable the biggest area of need coming into the offseason. One could attribute Sanchez's struggles to being uncomfortable in the pocket, which can directly be liked to Wayne Hunter's horrific play at right tackle.
New offensive line coach Dave DeGuglielmo is apparently determined to keep Hunter as the starting right tackle and is convinced that he will improve.
Jets fans can only hope that DeGuglielmo is right.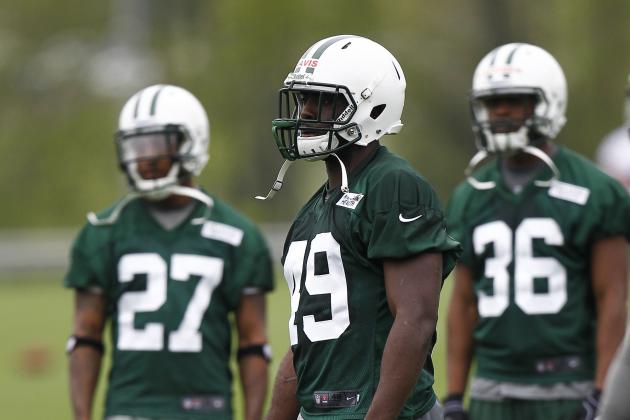 Jeff Zelevansky/Getty Images

Of all of the Jets' draft picks this year, the selection of Demario Davis is my favorite.
The Arkansas State product will be a huge contributor on special teams and has the ability to be a great coverage linebacker in sub packages right away.
A natural leader and a hard-hitter, Davis appears to be the eventual replacement to Bart Scott, who's role in the Jets defense has significantly diminished.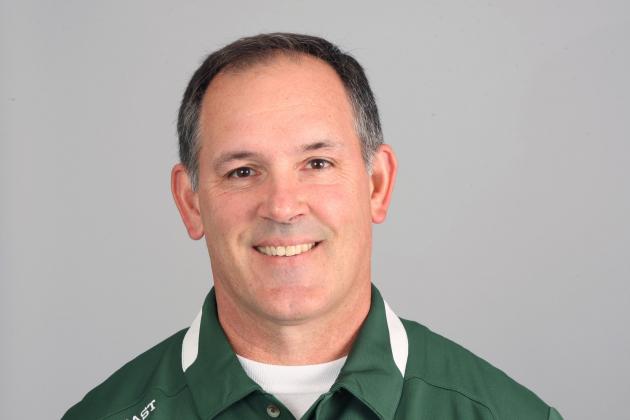 Handout/Getty Images

With the regression of Mark Sanchez and the canning of offensive coordinator Brian Schottenheimer, it seemed obvious that the conclusion of Cavanaugh's employment would soon follow.
However, for some unknown reason, the Jets decided to keep Cavanaugh, despite glaring evidence that he was not being effective as a quarterback coach.
It is not only Sanchez's lack of development that is an indictment on Cavanaugh; it seems like every quarterback to get coaching from Cavanaugh fails to develop or improve. From Kellen Clemens to Kevin O'Connell, Jets quarterbacks have simply not improved under Cavanaugh's guidance.
Perhaps, the Jets kept him on the staff to leave Sanchez with a familiar face, but if Sanchez continues to regress, Cavanaugh could find himself on the chopping block.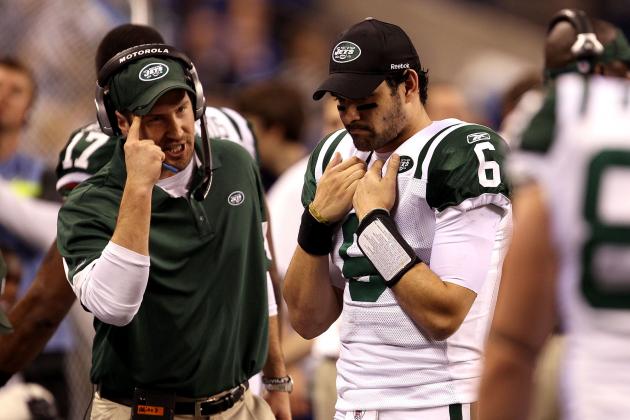 Jonathan Daniel/Getty Images

While the Jets claim that Schottenheimer left on his own, the Jets apparently were ready to part ways with the embattled coordinator as soon as the season ended.
Personally, I was in favor of a change in coordinators but because of different reasons than his play-calling.
The truth is, it's easy to question a coordinator's play-calling. It is always much easier to second-guess a call sitting from your couch, after the play has been run.
My issue with Brian as a coordinator stems from the complexity of his offense. When your players spend too much time thinking, they play slower, and thus, less effective. As the Jets kept rotating offensive personnel, there was less time to grow as an offense, and the Jets spent more time learning Schotty's system than trying to be an effective offense.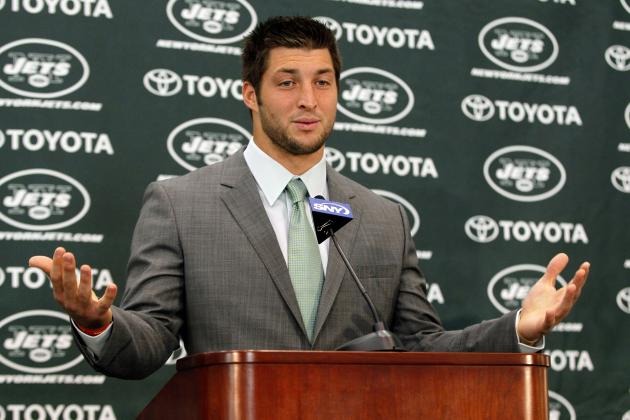 Mike Stobe/Getty Images

I understand the fact that the Jets wanted to add a new dimension to their offense by adding an option element with Tim Tebow. On paper, the idea seems like it just might work.
What I fail to comprehend is why the Jets waited until they were coming off a disappointing 8-8 season to make such a blockbuster trade. If the Jets made a move like this last year, there would be far less talk about Tebow coming to take Sanchez's job.
Sanchez was coming off an improved season and was poised to improve yet again with another season of experience under his belt.
Now, the Jets' already-troubled locker room will be tested as the backup quarterback gets all of the attention.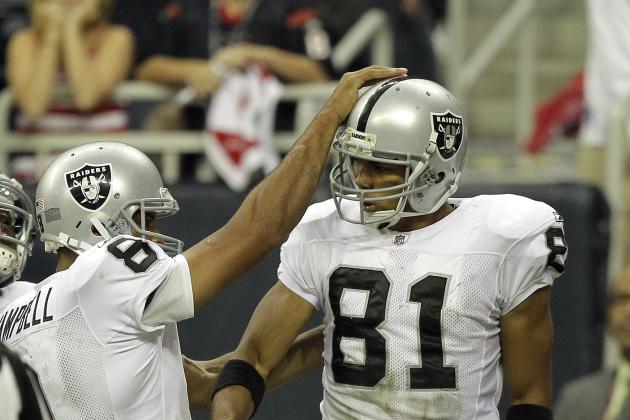 Bob Levey/Getty Images

At the start of free agency, the Jets were uncharacteristically quiet. Instead of making blockbuster trades, the Jets signed a low-key free agent in Chaz Schilens.
While Schilens is not going to take Santonio Holmes' spot anytime soon, he is a young talent with plenty of upside. He will be reunited with receiver coach Sanjay Lal, who coached Schilens during his time in Oakland.
Without a proven commodity at receiver opposite Holmes, expect Schilens to get a considerable amount of playing time and provide insurance in case the talented-but-raw rookie Stephen Hill struggles to adjust to the pro game.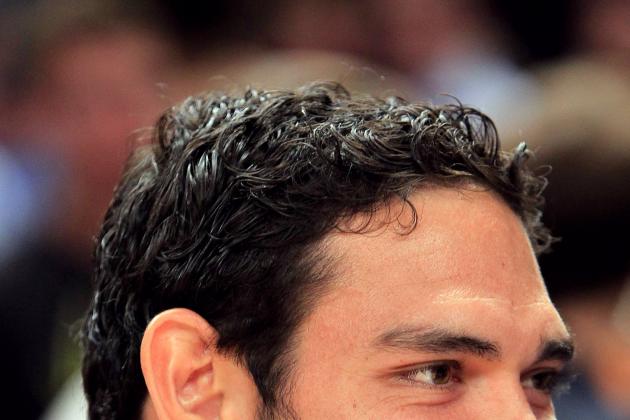 Chris Trotman/Getty Images

When the Jets first announced that they extended the widely-critised quarterback, Mike Tannenbaum and the Jets brass drew heavy criticism. After such a disappointing season, why extend Sanchez now, of all times?
As it turns out, the timing could not have been more perfect.
By extending Sanchez before the Tebow trade, it proves that the Jets see Mark as the long-term quarterback for the Jets. Could you imagine the insanity that would surround the Jets if Sanchez was never extended before the Tebow trade?
If the Jets did try to extend Sanchez after the Tebow trade, it would have looked like a sorry apology rather than a gesture of appreciation.