The Top 5 Current Divas in the WWE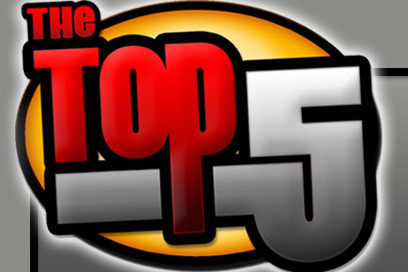 Welcome to the fourth edition of The Top 5. My previous editions focused on the top heels and faces in the WWE. I think the divas deserve some recognition so I will break down the top five current divas in the WWE.
I know the Divas division is not very good right now. I don't think anyone can argue otherwise. We can not expect something to be good when the WWE only gives divas matches one minute per week.
Regardless, here are the top five divas in the WWE today.
Begin Slideshow

»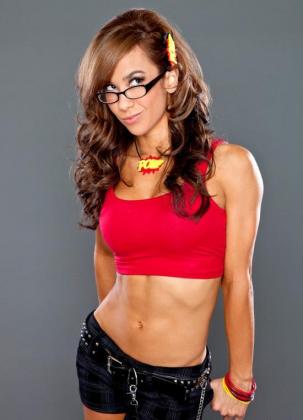 marvel.com
AJ has really grown since her early days with the WWE. After her break up with Bryan, she has become a crazy ex-girlfriend who has turned on all of her friends. I am actually intrigued by her possible actions in Bryan's storyline which is a big step forward for the divas.
They finally have someone who can affect what goes on in the men's matches much like Lita and Trish Stratus did in their time.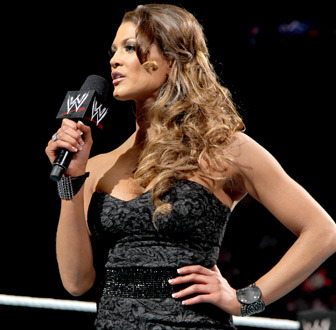 wwe.sifi.com
I have to include Eve on this list because she is one of the only divas who can truly draw heat when she comes to the ring.
Eve is now John Laurinaitis' "Executive Administrator" and has done a great job thus far at being a bossy heel diva.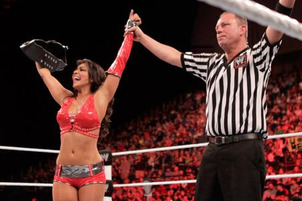 Layla has really improved since her beginnings in the WWE. Layla first began as part of Kelly Kelly's Expose on the ECW brand. For those unfamiliar, this was pretty much an excuse to get three attractive divas out in the ring dancing like exotic dancers. Not that I ever complained about that.
But now Layla is a major player in the Divas division and is currently the Divas Champion. Layla has a long career ahead of her and I think it will be a successful one.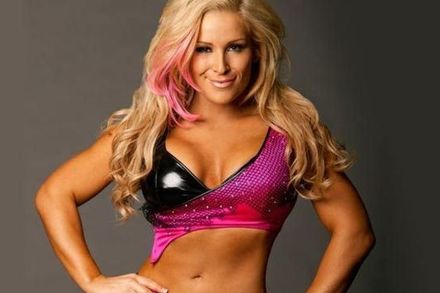 It is really is a shame what the WWE has done with Natalya. She is one of the best wrestlers in the WWE but gets relegated to bland storylines and loses quick matches to some random diva.
If the Divas division was anything like it was a few years ago, Natalya would be one of the most respected women in the company.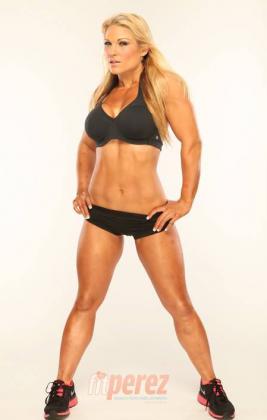 fitperez.com
Phoenix can put on a good show in the WWE ring. She is a good wrestler and plays off her heel role very well. It is nice to see a diva who does not fit the stereotypical diva image. By no means is Phoenix unattractive, she is beautiful, but when the casual viewer thinks diva, they think of someone like Kelly Kelly. A blonde and tan good girl that is more or less eye candy for the audience.
That is not Beth Phoenix. Phoenix can honestly hold her own in the WWE ring with the men as she has proven in the past. I don't think there is any argument that Beth Phoenix is the best diva in the WWE today.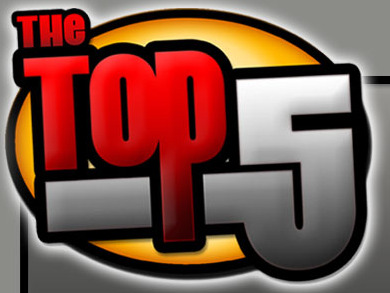 Thanks for reading the fourth edition of The Top 5. Before I conclude I will address the assumed controversy with this article. Where is Kharma?
Kharma is not currently an active diva. Yes, Kharma was very successful in TNA but she has yet to have one real match here in the WWE. So, she can not be counted as an active diva.
Leave your comments below.
Stay tuned for the fifth edition to be published later this week. If you have any suggestions for future Top 5 articles, leave them below.