NBA Rumors: 10 Best Big Man Complements to Brook Lopez for Brooklyn Nets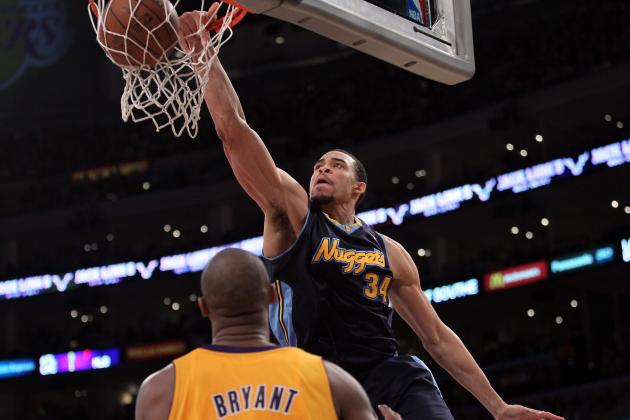 Jeff Gross/Getty Images

When a player appears at the unveiling of a franchise's new logo, it's safe to say they're in for the long-haul. When the player publicly states their interest in returning to their team, you might as well sign the contract and place him on the roster as the face of your franchise.
As is the case with potential free agent Brook Lopez, who has all the intentions of making the move to Brooklyn. Andy Vasquez made such clear.
Brook Lopez made it very clear that he wants to stay with Nets. Said he hopes to be back on the basketball court within a month.
— Andy Vasquez (@andy_vasquez) April 27, 2012
The question is, who will join Lopez in the Nets' front court of the future? To answer that question, follow the "continue reading" button for riveting, powerful and jaw-dropping predictions! Or, just click next to get a good idea as to who could be signing.
Begin Slideshow

»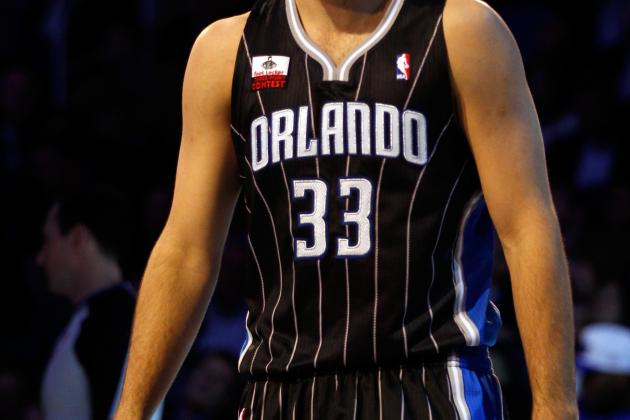 Mike Ehrmann/Getty Images

Player Traits: Power Forward—24—6'10"—240 pounds
If the Brooklyn Nets feel confident about going forward with an offensively-focused and defensively-inept front court, Ryan Anderson is the perfect guy for the job. If they want to create a balance that includes defensive-prowess, that simply won't occur.
The biggest question for Anderson will be whether or not he can thrive without a dominant 5. His 9.6 points, 4.6 rebounds and 34 percent shooting in the postseason against the Indiana Pacers—all without Dwight Howard.
Nevertheless, this is a player the Nets must consider. Brook Lopez's ability to score from the post and in the paint may be enough to enable Anderson to stretch the floor as he did before D-12's back injury.
Season Averages: 21.23 PER—16.1 PPG—7.7 RPG—0.8 SPG—39 percent 3PT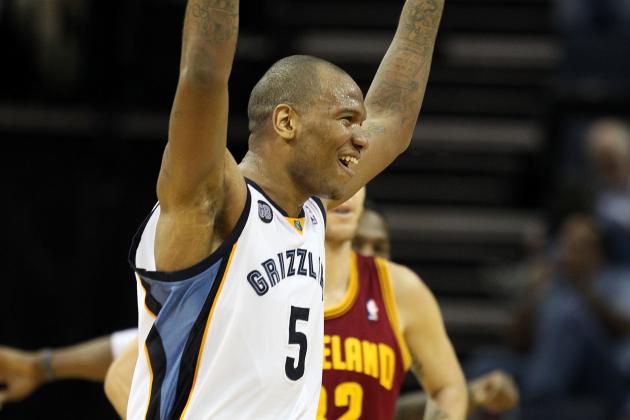 Andy Lyons/Getty Images

Player Traits: Power Forward/Center—24—6'10"—255 pounds
Mareese Speights has gained valuable experience with the Memphis Grizzlies, learning from some of the most fundamentally sound players in the NBA as he's honed his skills. While his statistics are nothing to make your eyes pop out, his 40 minute averages have him putting up a double-double—something Brook Lopez rarely does.
Speights is a strong, physical interior defender who can make his mark on any game. He's also a budding offensive player with an improving mid-range game. While he won't score like Brook Lopez, he'll offer a much more well-rounded game at the 4 or 5, depending on which player switches to which position.
Serious consideration must be thrown Speights' way as the Grizzlies decide between re-signing he or O.J. Mayo.
Season Averages: 22.4 MPG—14.12 PER—8.8 PPG—6.2 RPG—45 percent FG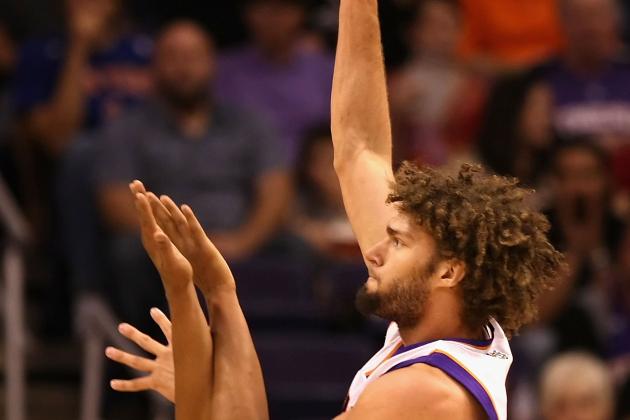 Christian Petersen/Getty Images

Player Traits: Center—24—7'0"—255 pounds
If you want your franchise player to find his comfort zone, why not bring along one of his former teammates? If you want your franchise player to be the happiest man on the planet, why not bring along his brother?
Robin Lopez may be the less heralded of the two Stanford twins, but he's not necessarily the less productive. He's an excellent shot-blocker who does not need much playing time in order to put up points and rebounds.
While he won't be a franchise-changing player in terms of his contributions, his size and kinship with Brook Lopez is enough to warrant the signing.
Season Averages: 14.0 MPG—15.23 PER—5.4 PPG—3.3 RPG—0.9 BPG
Stephen Dunn/Getty Images

Player Traits: Power Forward—34—6'9"—240 pounds
The New Jersey Nets' interior defense will be in desperate need of some toughness should Kris Humphries sign elsewhere. In such a case, former New Jersey Nets star Kenyon Martin is the perfect replacement.
Martin is physical, has excellent footwork and is not afraid to bang down low. He's also been a positive influence on every team he's played on due to his willingness to stick up for the little guys and work with the big ones.
Another example of a player who won't lead the team to many wins with his play, but will have a positive impact on and off the court.
Season Averages: 22.4 MPG—9.93 PER—5.2 PPG—4.3 RPG—1.0 BPG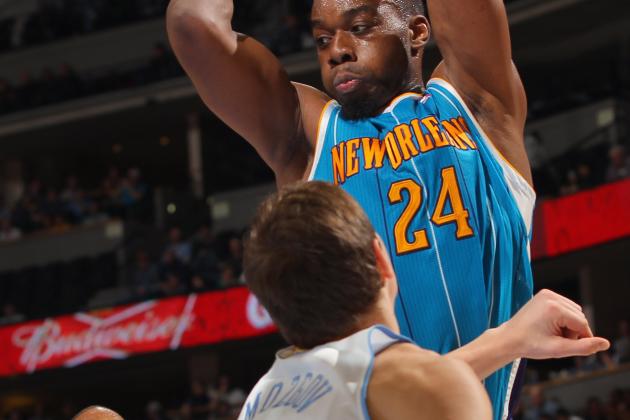 Doug Pensinger/Getty Images

Player Traits: Power Forward—28—6'9"—248 pounds
This is not the best case scenario in terms of finding the Nets' starting power forward, but if Brooklyn is interested in finding their Sixth Man of the future, Landry is that guy.
Due to the fact that he has always played for a team that has gone under the radar, it's easy to see why fans would oppose this signing. When you acknowledge the truth, such as the fact that Landry is one of the best low-post scorers in the NBA, it's hard to feel anything but excited at the potential of this landing.
As for how likely it is to occur, it's hard to imagine Landry passing up on the opportunity to finally play for a big market team.
Season Averages: 24.4 MPG—18.31 PER—12.5 PPG—5.2 RPG—50 percent FG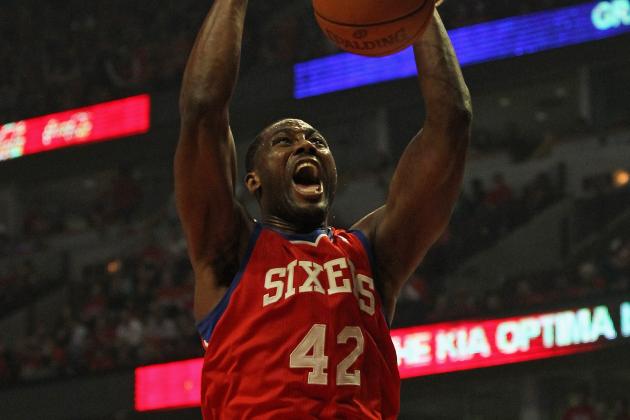 Jonathan Daniel/Getty Images

Player Traits: Power Forward—33—6'9"—254 pounds
The likelihood that Elton Brand executes his Early Termination Option isn't very high. Until he's officially signed the dotted line and made himself a part of the 2013 Philadelphia 76ers, however, he must be acknowledged as a potential candidate.
As for those wondering why this would work, the answer is simple: Elton Brand is born to win. He has a long history of helping young players mature quickly and took two underachieving teams to the postseason. While his age has had a clear effect on his quality of play, the contributions he remains capable of are limitless.
Season Averages: 28.9 MPG—18.07 PER—11.0 PPG—7.2 RPG—1.6 BPG—1.0 SPG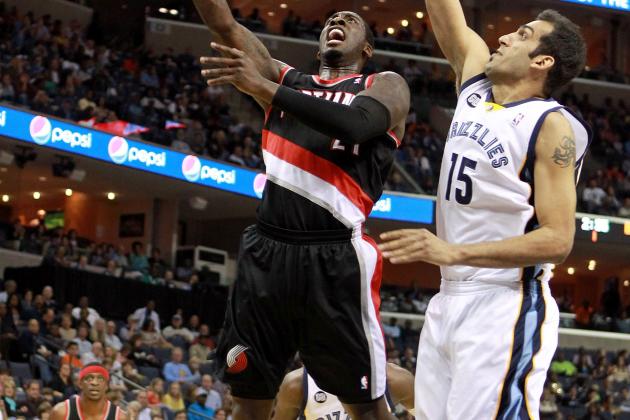 Andy Lyons/Getty Images

Player Traits: Power Forward—23—6'9"—242 pounds
As a member of the Sacramento Kings, J.J. Hickson was below-average and quite frankly a disappointment. He averaged just 4.7 points, 5.0 rebounds and shot the ball 37 percent from the floor.
As a member of the Portland Trail Blazers, Hickson posted 15.1 points, 8.3 rebounds and shot 54 percent from the field. Funny what a change of scenery can do, isn't it?
In Brooklyn, J.J. Hickson would be a young face who could potentially grab the hearts of many fans. In turn, his double-double play and youth could be enough to draw in fans, open up scoring opportunities for Brook Lopez. More importantly, he'd offer an offensive presence in the paint that will disable teams from closing out on the perimeter.
Post-Deadline Season Averages: 15.1 PPG—8.3 RPG—1.2 APG—0.9 BPG—54.3 percent FG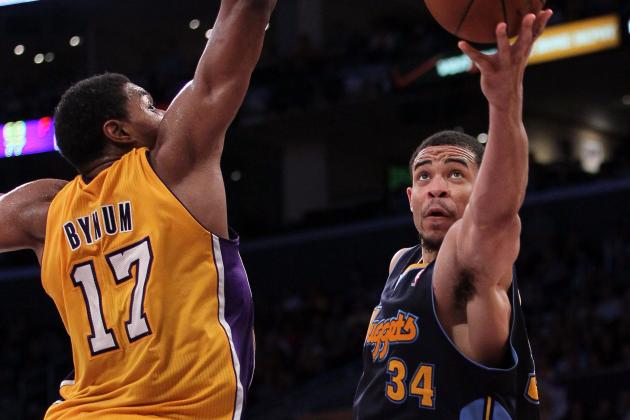 Jeff Gross/Getty Images

Player Traits: Center—24—7'0"—252 pounds
Let's take a step back and be honest for a second.
Brook Lopez's skill-set is much more suited for the 4—as his inability to crash the boards and defend is as much a cripple as his scoring is a crutch. Due to this fact, the addition of a young, athletic and defensive-minded center such as JaVale McGee would be a perfect fit.
McGee has made tremendous strides in the matter of one-half of a lockout-shortened season. His boneheaded plays have been cut down upon as his basketball IQ has seen a serious rise due to the veterans around him. He's also become a more polished offensive player who has developed a series of post-up moves to attack the basket.
Maybe Lopez could teach him how to shoot from the post, as well.
Season Averages: 25.2 MPG—19.90 PER—11.3 PPG—7.8 RPG—2.2 BPG—56 percent FG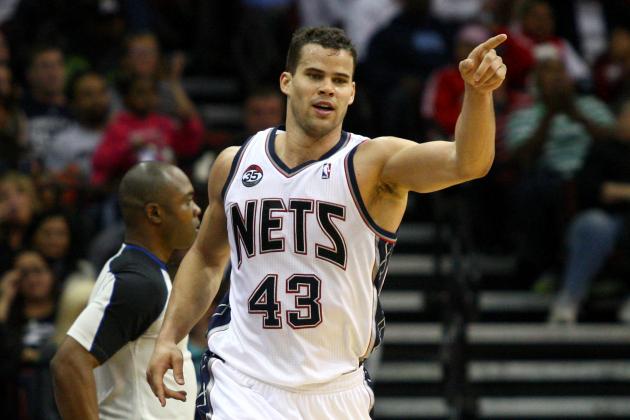 Chris Chambers/Getty Images

Player Traits: Power Forward—27—6'9"—235 pounds
To make up for Brook Lopez's deficiencies on the glass, there is no reason to refrain from re-signing Kris Humphries. There's also no reason to abandon a power forward coming into his prime as a player and into his own on the offensive end of the floor.
Humphries has had consecutive career years with the Nets and is almost always the hardest-working player on the floor. He's a true agitator as a defender and one of the league's best rebounders. While his offensive game remains a bit unpolished, he's come leaps and bounds, and is likely to continue the pattern.
Considering Kris Humphries wants to stay with the franchise, the likelihood of a re-signing is beginning to heat up.
Season Averages: 34.9 MPG—17.98 PER—13.8 PPG—11.0 RPG—1.5 APG—1.2 BPG—0.8 SPG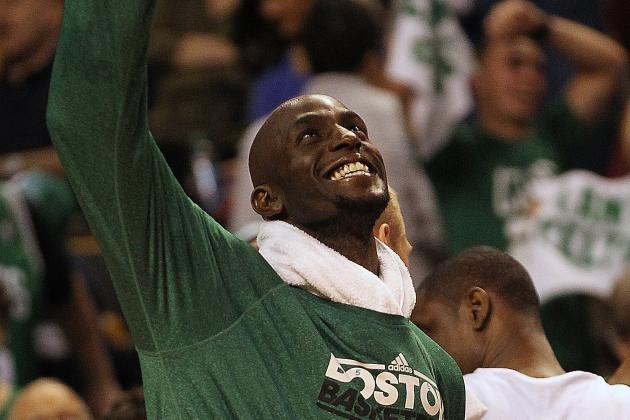 Jim Rogash/Getty Images

Player Traits: Power Forward—35—6'11"—253 pounds
Brook Lopez may be one of the best offensive big men in the NBA, but he's also one of the worst interior defenders in the league. Due to this fact, there is no player more fit to set a fire under his behind than our generation's defensive motivator: Kevin Garnett.
KG would offer an interior presence on defense, of course. Just as Kevin Garnett has done with Paul Pierce on the perimeter and Brandon Bass in the paint, though, it's his ability to influence offensive-minded teammates to place their play on a more productive place.
His 26 point, 12 rebound, five block and three steal performance in the Celtics' Game 6 clincher should be evidence enough that he still has it.
While Garnett may be aging, his quality of play remains amongst the best in the NBA. The Nets have taken notice and plant to target KG during the offseason.
Season Averages: 20.47 PER—15.8 PPG—8.2 RPG—2.9 APG—1.0 BPG—0.9 SPG