St. Louis Rams Reportedly Request Retractable Roof for Edward Jones Dome
May 10, 2012

According to an exclusive report from Charles Jaco and fox2now.com, the St. Louis Rams are requesting an unspecified retractable roof for the Edward Jones Dome, the Rams' home venue since 1995. 
The full details of the Rams' May 1 counteroffer to the St. Louis Convention and Visitors Commission's February 1 offer is expected to be revealed on Monday by the Missouri Attorney General, according to this report in The Washington Post. 
Earlier, Matthew Hathaway of the St. Louis Post-Dispatch reported that the Rams' counteroffer did not include a price tag.  
The fact that the Rams rejected the initial CVC was of no surprise to anyone, even to the CVC, as admitted in February by CVC president Kathleen "Kitty" Ratcliffe. 
The cross-state Kansas City Chiefs tried to get a retractable roof as well, before failing and setting for major renovations at Arrowhead Stadium, as reported by turfshowtimes.com here.
Not surprisingly, the news of the Rams requesting a retractable roof has drawn the normal knee-jerk reactions from both St. Louis fans, who worry about the franchise's future, and those who would desire that the Rams move to Los Angeles.
However, some perspective here is much needed. All those who are willing should take a step back and a deep breath before making sudden judgments. 
First of all, the lease negotiations between the Rams and the CVC are not called negotiations by chance. There will be some negotiating to do, as was expected by both parties.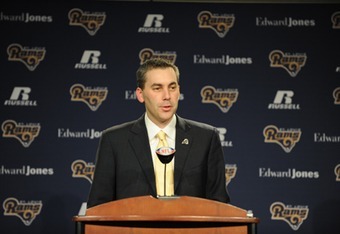 Just as the CVC presented an offer that they did not expect the Rams to accept status quo, the Rams almost assuredly presented a shoot for the moon offer that even they almost certainly do not expect to be fulfilled exactly as it was given to the CVC. 
As is the case with almost any negotiation, there will almost assuredly be some give and take. Both sides have the business background to realize that a middle ground is to be found somewhere between the CVC offer and the Rams' counter-proposal.  
If you do not start low (CVC), you risk a counteroffer that is way too high. On the other hand, if you do not start high (Rams), you are probably not going to get to the deal you really desire.  
In almost any business negotiation, this back and forth is to be expected. 
As for the reported Rams desire for a retractable roof, it would be interesting to see if an arbitrator would feel that type of roof would be necessary to reach specific criteria in the Rams lease regarding specific top-tier requirements. 
If the CVC rejects the Rams' counteroffer on June 1 (as would be expected by most), the Rams and the CVC will enter arbitration on June 15 if a deal proves to remain evasive.
If the lease talks head to arbitration, negotiations could last into December. If an agreement were still not reached following that potential process, the Rams could potentially exit in 2015 or operate under a year-to-year lease, a la the San Diego Chargers.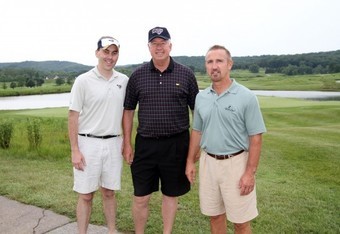 St. Louis still has a lot working in its favor, though, as I have pointed out in detail here.
The Rams have one of the best leases in the NFL, as an NFL owner recently told Bernie Miklasz of the St. Louis Post-Dispatch. 
NFL commissioner Roger Goodell, who worked to help bring an expansion team to the Gateway City and recommended St. Louis over Jacksonville in the early 1990s, recently told the aforementioned Miklasz that the NFL wants the Rams to stay put.  
Yes, Goodell has been pro St. Louis going back to the early 1990s and reportedly wants the Rams to remain where they are.
Recently, NFL vice president Dave Pash showed further support for the St. Louis market, as shared in this piece at stltoday.com.  
Furthermore, the lease situations in San Diego (year to year), Oakland (out of lease after 2013) and Buffalo (franchise up for sale when owner eventually passes) could all be more urgent. If things are not finalized in Minnesota (although it looks like that is getting close), they could be in an even tighter situation than the Gateway City is in.
With all that said, there are no guarantees that things get worked out.  There are potential enticements elsewhere, including the possibility of a proposed Farmers Field in L.A.   
In the end, though, I expect things to work out in a pro-St. Louis manner. However, that does not mean there will not be bumps in the road along the way.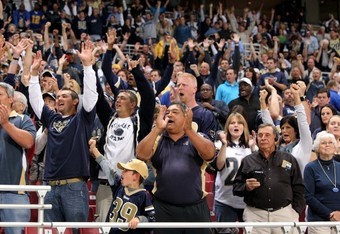 New news that is big or surprising usually brings high emotions, quick reactions and people jumping to extreme conclusions, for better or worse. We see this daily in sports, on the news and in day-to-day life. 
Most of the time, however, after the dust clears and people have time to step back, see the big picture and get more information, a more moderate picture comes into view.
How many times have we been presented with information, challenges or tasks and, in the beginning, they looked to perhaps be too tough to tackle?
Most of the time, in time, it all worked out. I expect the same here. 
Could this news (which has not been confirmed by the Rams) regarding a retractable roof be problematic? Sure, it could be.  
However, if a retractable or sliding roof were to be added, it would be something that almost all Rams fans I have talked to would love, and something that many citizens would be able to get behind.
Finally, keep in mind that not all things proposed are always expected to be granted. That is common sense.
I am not saying the Rams do not indeed want a retractable roof, however, only they know how badly they actually want this feature.
In the meantime, remain calm, STL Rams Nation.
And would it not be nice to see the St. Louis sky on a sunny Sunday afternoon with an open roof as Jeff Fisher leads the troops?  
It will be interesting, as always, to watch the process play out. 
Shane Gray covers the St. Louis Rams daily as a Featured Columnist for Bleacher Report. You are encouraged to check out the rest of his work here. Gray also owns and operates stlramscentral.com.