5 Reasons the Green Bay Packers Are Now the Best Team in Football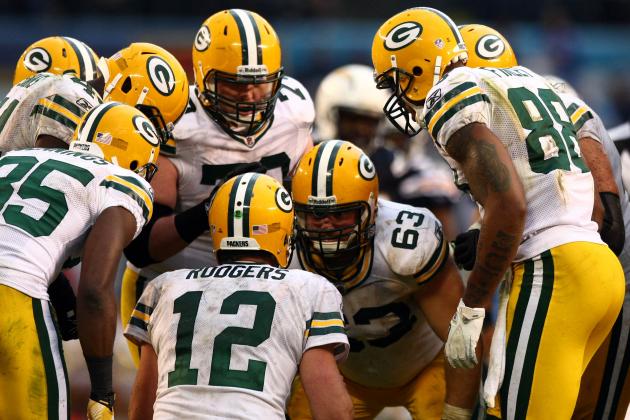 Donald Miralle/Getty Images

The Green Bay Packers won 15 games last season, but came to a crashing halt against the New York Giants in heart-breaking fashion. Now all eyes are on next season, with fans questioning if they can come back and win the big one again.
To do that, you obviously have to be the best team in the NFL and the best way to do that, in my opinion at least, is to look at how you team looks like on paper.
It doesn't take much to see why the Packers are destined to go back to the big game, and here are five reasons why they will.
Begin Slideshow

»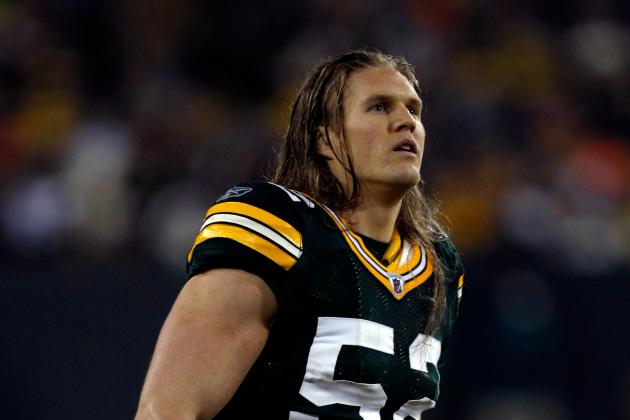 Scott Boehm/Getty Images

As you all probably know by now, the Packers have addressed their needs on defense through the draft by picking Nick Perry, Jerel Worthy, Casey Hayward, Mike Daniels, Jerron McMillian and Terrell Manning.
This fills in virtually every department that Packers were deficient on defense last season, especially in the pass rush (for more on why I think the defensive problems of the Packers are now a thing of the past, read here).
Ultimately, I think this defense can get back to it's 2010 form—the same defense that won the Packers another championship.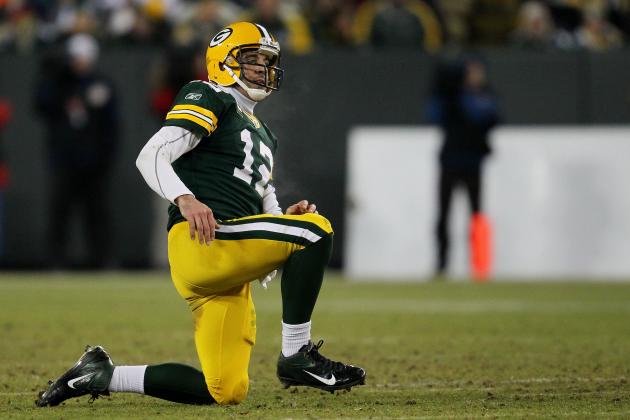 Jonathan Daniel/Getty Images

I hate writing the obvious, but just because it's obvious does not make it any less true. Green Bay has the best quarterback and best overall player in the NFL at the helm.
Coming off an MVP performance in 2011, Aaron Rodgers looks to continue his dominant performance through the air and at just 28 years old, there's still so much more that he has left to give.
In just his short time of playing football, Rodgers has a lifetime passer rating of 104.1, the best in NFL history,
Whether it be with his feet or with his arm, Rodgers can do just about anything when it comes to playing quarterback and in 2012 you should expect him to be better than ever.
Personally, I'm rooting for him to win all 50 MVP votes next season.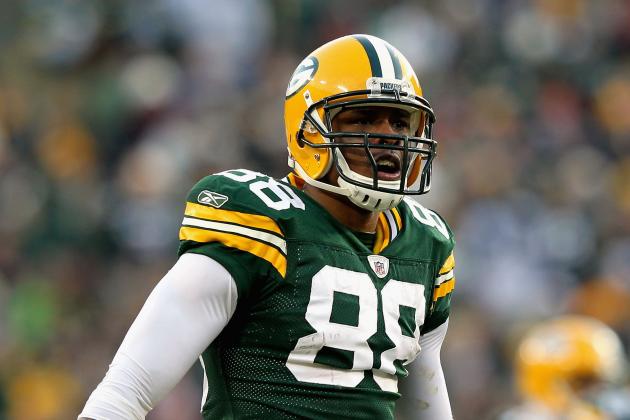 Jamie Squire/Getty Images

When you have the game's best quarterback, you will likely hold one of the game's best offenses as well. The Packers undoubtedly have the very best one there is.
After scoring 35 points a game last season, every piece that came together to make that happen will return in 2012, with the exception of Chad Clifton and possibly Donald Driver and Ryan Grant.
James Starks, Alex Green and Brandon Saine will develop and improve to become a unit that I believe will more than make up for Ryan Grant's absence. Jermichael Finley is looking to bounce back from his disappointing year as well.
Altogether, this offense is the most potent in the league and even if it doesn't pull results as well as it did last year, this is still the best offense in football.
Jonathan Daniel/Getty Images

I remember a game against the Chicago Bears back in 2010 that pretty much defined coach Mike McCarthy.
The score was tied 17 to 17, the Bears were near the goal line and attempted to run the football into the end zone before letting the game go into overtime. Now there was about a minute and a half still left on the clock, so it was a silly decision by coach Lovie Smith, but McCarthy was just straight-up on a different planet.
Instead of letting the Bears run into the end zone and thus allowing his quarterback to drive his team down the field to score back, he decided to hold the Bears back and force them to kick a field goal. A game-winning field goal.
Throughout his career McCarthy has been ultra-conservative, so much so that it blows my mind. However, in 2011, that seemed to change. He became more aggressive with his offensive plays and the conservative version of McCarthy seemed to have dwindled away.
A brilliant offensive-minded, less conservative coach like McCarthy gives the Packers a coaching edge over just about any other coaching unit in the league.
Jonathan Daniel/Getty Images

I'm not trying to say Green Bay is now a force to be reckoned with because of their special teams. I am merely saying that special teams will no longer be the Packers' Achilles' heal.
In 2010, Green Bay lost four games because of failed incidents by special teams. A facemask penalty put the Atlanta Falcons into field goal range in the last play of the game. There were two missed field goals in overtime against the Redskins and Miami. Then against the New England Patriots, they let Dan Connelly (an offensive linemen) return a kick for 70 yards, allowing the Patriots to score just before halftime
That stopped in 2011, and the unit seems to be getting better and better.
Mason Crosby is finally kicking like a true pro, Tim Masthay has an underrated leg, Randall Cobb will improve on returns and Jarrett Bush was re-signed.
The special teams might be a strength of the Packers now, but I'm not sure. What I am certain of however, is that special teams are no longer their weakness.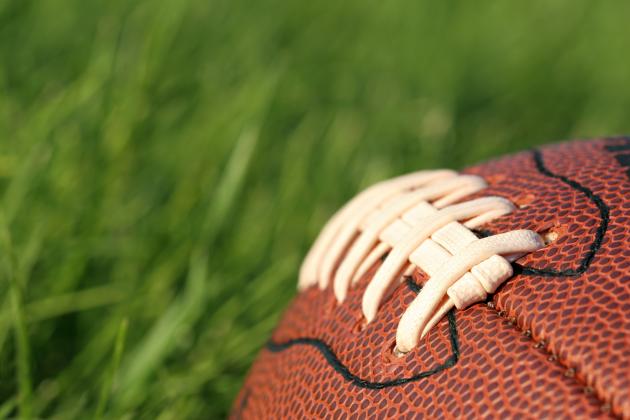 Maybe I just said everything that you already know. The Packers have the best offense, the best quarterback, a great coach, etc.
But have you ever stopped to think that altogether this makes this a complete team? Adam Czech of AllGreenBayPackers.com touched on this subject really well.
To put the Packers into perspective, they're just a team without any weaknesses. Can you think of any other team that can say that?
And even if there truly is a certain player or a certain position that they may be lacking in, the Packers are still darn close to being unbeatable.
The Packers are the best team in football, simply because I can't think of any reason why they wouldn't be.