5 Things New Orleans Hornets Must Do to Get Back into the Playoffs Next Season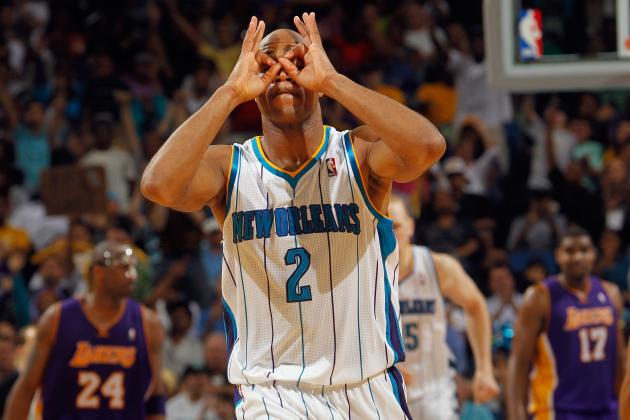 Chris Graythen/Getty Images

This season has been a nightmare scenario for all loyal New Orleans Hornets fans after the departure of Chris Paul. The team has been near the bottom of the league for the whole season, but they are about to be compensated for that in the 2012 NBA draft and this offseason.
Quick fixes are usually impractical, but New Orleans could be setting itself up for just that this offseason. They have cap room, a star and two lottery picks to work with in order to fix their team for the 2012-2013 campaign.
It seems like a long shot now, but the Hornets could be able to compete for a playoff spot in the loaded West this upcoming season. Here's what would need to happen for that to happen.
Begin Slideshow

»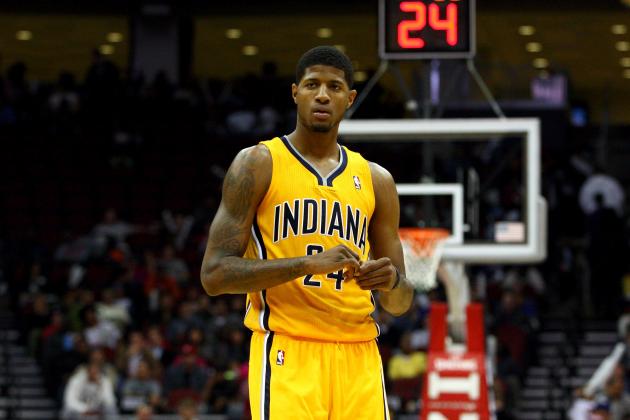 Chris Chambers/Getty Images

Right now, the Hornets' star is Eric Gordon. Gordon is a player who was traded from the Los Angeles Clippers in the Chris Paul trade. There have been questions all along about Gordon's commitment to being with the Hornets' organization, especially after he turned down a generous contract offer.
Paul George is a player who will never be a star, but will be a starter for years to come. If the Hornets can get their hands on George, they should jump all over it.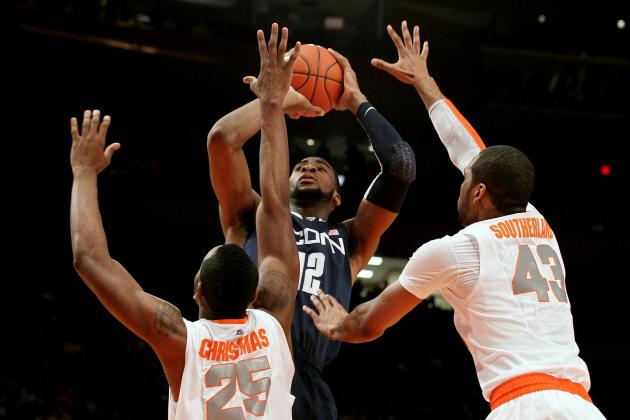 Jim McIsaac/Getty Images

The Hornets have a hole at the center position. The two players who have played there thus far are Emeka Okafor and Chris Kaman.
Okafor has long been undersized for a center, and would be comfortable moving down to the power forward role. By far the best center coming out of this year's draft is Andre Drummond out of UConn.
Even though he has been criticized for not playing up to his potential, Drummond has long been one of the can't-miss prospects of this draft. He has legit size and instincts to be a Dwight Howard-like center in this league, and you can't pass that up.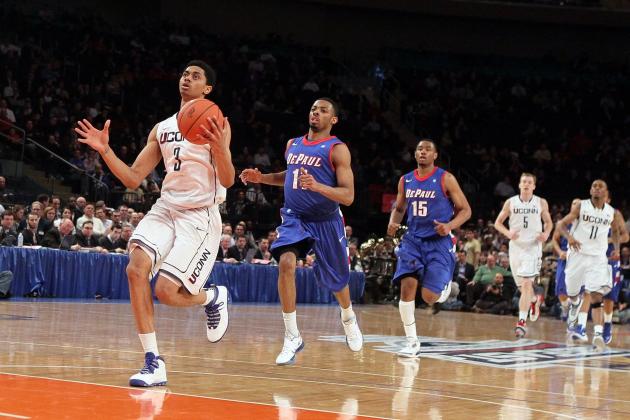 Jim McIsaac/Getty Images

If the Hornets let go of both Eric Gordon and Marco Belinelli like I project them to, then they will have a gaping hole at the wing position. Paul George will come in and will be able to fill the 2 or 3, but the other will need to be filled.
With a pick around 10 in this year's draft, the best wing scorer is Jeremy Lamb, also out of UConn. Not only could Lamb attempt to fill the scoring void left by Eric Gordon, but he would also help Andre Drummond settle into the NBA since they were college teammates.
One other interesting thing to note is that Emeka Okafor is also a UConn guy, so the Hornets would have three such guys in their starting lineup.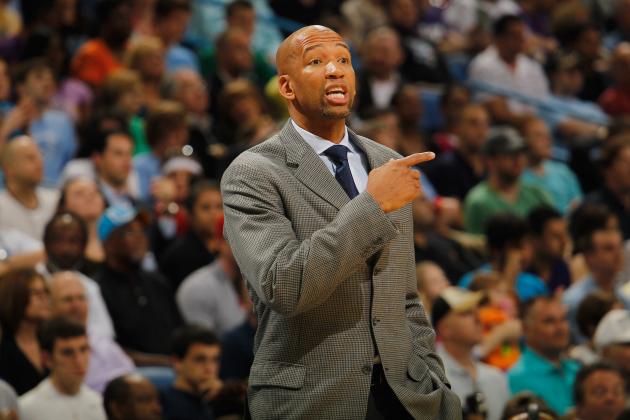 Chris Graythen/Getty Images

Monty Williams has been one of the bright spots on a poor New Orleans Hornets team this season. In the one season with Chris Paul, he led a not-so-good team to the playoffs and to a solid showing in Round 1. In his first season without Paul, he has gotten the Hornets to play hard every night.
When Eric Gordon has been in the lineup, the Hornets have been significantly better. There is no doubt that Williams can coach, and it's time to put some faith in him.
I'm not saying that the Hornets need to lock him up for five years, but you want to give Monty Williams some backing from the organization that they are committed to him.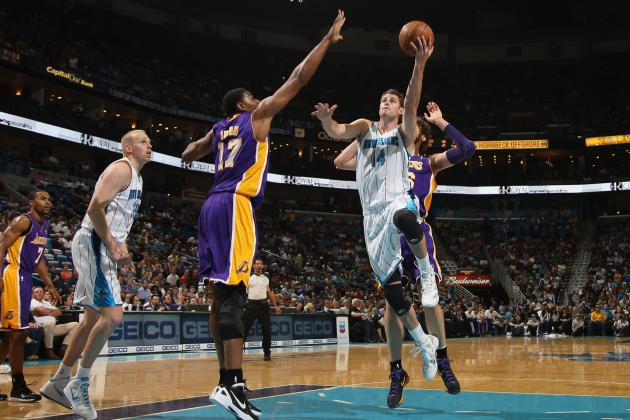 Chris Graythen/Getty Images

PG: Jarrett Jack (30 MPG), Greivis Vasquez (18 MPG)
Jarrett Jack has been a relative surprise this year as the Hornets' leader with Eric Gordon off the floor. Vasquez has also played very solid in the minutes he has been given.
SG: Jeremy Lamb (28 MPG), Xavier Henry (12 MPG), Paul George (8 MPG)
Lamb must be given the opportunity to start right away so he can speed up his development as quickly as possible.
SF: Paul George (28 MPG), Trevor Ariza (20 MPG)
Even though he has played shooting guard primarily, George is more than equipped to play small forward since he is 6'8".
PF: Emeka Okafor (24 MPG), Gustavo Ayon (20 MPG), Jason Smith (4 MPG)
Okafor has been solid for the Hornets, and will start next to the young players and be a role model.
C: Andre Drummond (32 MPG), Emeka Okafor (12 MPG), Gustavo Ayon (4 MPG)
Drummond will be the defensive anchor of this team and will develop an offensive game too.
Jim McIsaac/Getty Images

In the NBA, nothing is guaranteed. Jeremy Lamb and Andre Drummond are both super-talented players, but they are also players who were barely able to lead their team to the tournament in COLLEGE ball. Making the NBA playoffs is a whole different monster.
However, with the complimentary players around them and another year of development from both, the New Orleans Hornets may be able to come out of the gate strong and challenge for that eighth spot in the playoffs.
They won't go anywhere in the playoffs regardless, but they could definitely be in the mix with the Timberwolves, the Suns, the Rockets and the Jazz for that eight spot in the West.
If they are able to make the playoffs, that will be a huge step towards keeping the new owners of the team happy, and a step closer to making sure they do not leave New Orleans.