San Francisco 49ers: What to Expect from 2nd-Year Players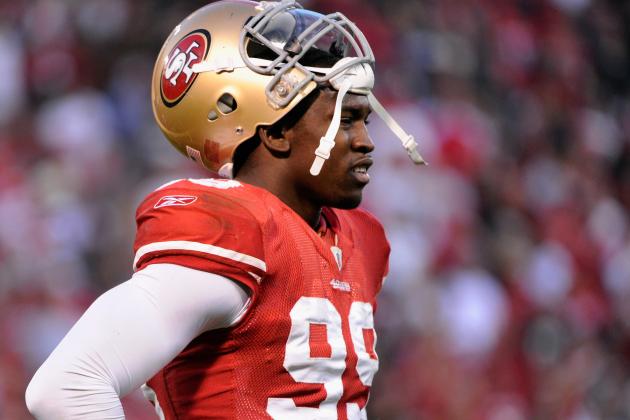 Thearon W. Henderson/Getty Images

In 2011, the San Francisco 49ers were lucky enough to have several contributing rookies. A number of them had an impact and to certain degrees. This is when 49ers fans first learned that the 49ers front office led by GM Trent Baalke is a very competent bunch.
Combined with the insight and leadership of head coach Jim Harbaugh, the 49ers really bring in talented players. Since many of them had such good first years, one is left to wonder how well they may do with some experience transitioning into year two.
In the following slides, we will take a look at some of the 49ers' impact rookies of 2011 and analyze how they may perform in their second year in San Francisco.
Begin Slideshow

»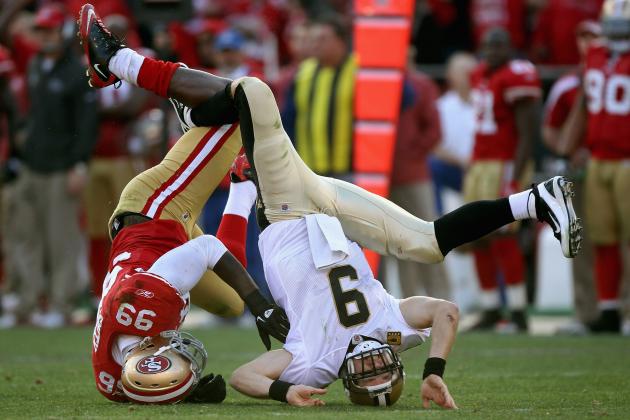 Jed Jacobsohn/Getty Images

The seventh overall pick in the 2011 NFL draft had a monster year for the 49ers. Aldon Smith proved to be an absolute animal on the field. In his rookie year, he was mostly used as a situational pass-rusher while Parys Haralson was the starter. After double-digit sacks in his first year, however, it looks like Smith has earned himself a starting role.
Smith had only 37 tackles in 2011, yet 14 were sacks. On top of the numerous quarterback hits, he had two forced fumbles, one fumble recovery and four passes defensed. Over the season, he was responsible for more than 100 yards lost by opposing teams.
He put up such astounding numbers as a youngster, and there are so many factors that indicate he'll be even more productive in 2012. Entering his second year, he will become the starter and assume most of the reps, unlike his rookie season. He will have more experience, flow with the defense, be acclimated to the speed of the NFL and have a full offseason to build his game.
Remember, Smith is very competitive and he went to the NFC Championship in his first year in the NFL; it'll be hard for him to accept less than that from now on.
The sky is the limit for Aldon Smith as many draft analysts and NFL commentators have compared him to Bruce Smith, the all-time NFL career sack leader. Being compared to a Hall of Famer isn't bad after your rookie year. I personally cannot wait to see him take the league apart as a full-time starter at outside linebacker.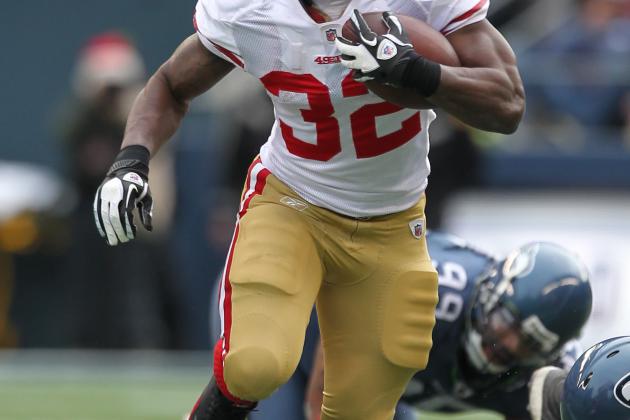 Otto Greule Jr/Getty Images

Kendall Hunter averaged 4.2 yards per carry in his first year in the NFL. He was the primary backup to running back Frank Gore and did exceptionally well when spelling the Pro Bowler on certain downs. Surprisingly, he recorded 668 yards of total offense for the 49ers in 2011.
Hunter has great quickness, elusiveness and speed, as he runs with a very low center of gravity—similar to Gore. At only 5'7", Hunter fits the Darren Sproles mold of situational running backs. Hunter is great around the edges as well as a receiver out of the backfield.
We've seen small running backs be successful in the NFL, and the former Oklahoma State Cowboy looks like he could be the next one. He has the physical tools as well as being in a great situation to reach his potential. And while the 49ers may be looking for the eventual replacement to Gore, it wouldn't surprise me if Hunter was it.
He could be a 49er for some time as part of Harbaugh and Co.'s first draft class. Hunter can only get better and he already proved he could contribute so much, so it's going to be exciting to see how he progresses from year one to year two.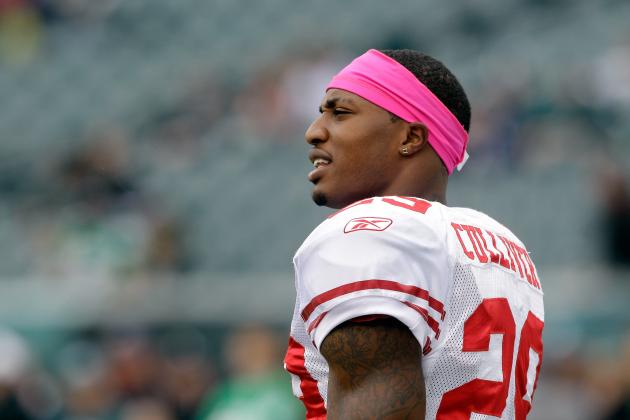 Rob Carr/Getty Images

In his first year with the 49ers, Chris Culliver clearly showed his potential for the future. In only his fifth career game, Culliver recorded his first NFL interception when he aggressively picked off Josh Freeman. Culliver has great speed and size at 6', and he is physical with the wide receivers and plays unafraid.
The first corner blended right in what the 49ers defense with great tackling and ferocity. As mostly a nickle corner, Culliver had 35 tackles and seven passes defensed in year one.
He's also got solid versatility. At the University of South Carolina, Culliver was the team's record-setting return man. In the NCAA, he showed everyone he's got great speed, agility and game-breaking ability when he's got his hands on the ball.
Culliver also didn't shy away from the challenge of manning up on the league's best receiver in Calvin Johnson. Against Detroit, Culliver saw significant playing time and the result was Johnson being kept out of the end zone for the first time that season and the 49ers leaving the victors.
At the moment, Culliver is learning behind a Pro Bowl cornerback in Carlos Rogers, who has a great deal of experience to impart on the youngster. He could develop into a great starter in this league because he simply has the tools to do it. He's in a great situation with the league's No. 1 defense and all he has to do it play a role.
Culliver is expected to fight it out with Tarell Brown for the No. 2 cornerback spot on the depth chart.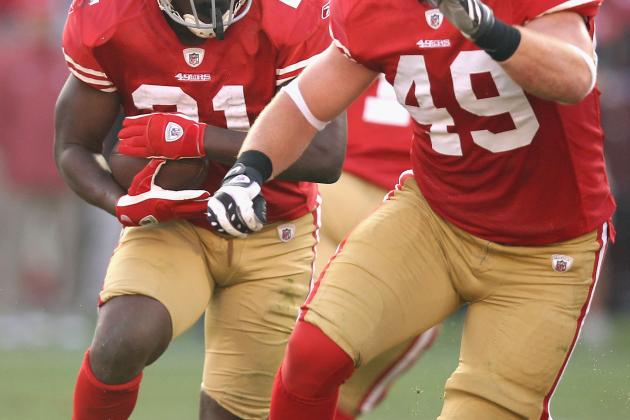 Ezra Shaw/Getty Images

The 49ers did something truly spectacular when they took a collegiate defensive end and molded him into a Pro Bowl-caliber fullback in his rookie year. If he stays healthy, Bruce Miller is going to find himself being talked about as the league's best fullback.
He caught the only touchdown against the Washington Redskins on the road, and what a nice catch it was. Miller has the concentration of a wide receiver but the physicality of a linebacker. He's got the speed of a running back but the tenacity of a defensive tackle. Miller is the total package at fullback, and he could not be learning from anyone better than Tom Rathman.
Miller is Rathman 2.0—he's the real deal.
The kid has a great work ethic, he's highly intelligent and a humble team player. There are not a whole lot of fullbacks in the league that can do everything Miller can do, especially as well as he's done it. He knows he can improve, and that's the great thing: He's going to get better.
He had 83 receiving yards and a score his rookie year, and the smart money would say that Jim Harbaugh and Greg Roman only conjure up new ways to utilize his versatile skill set. Miller should eventually become the perennial Pro Bowler for the NFC.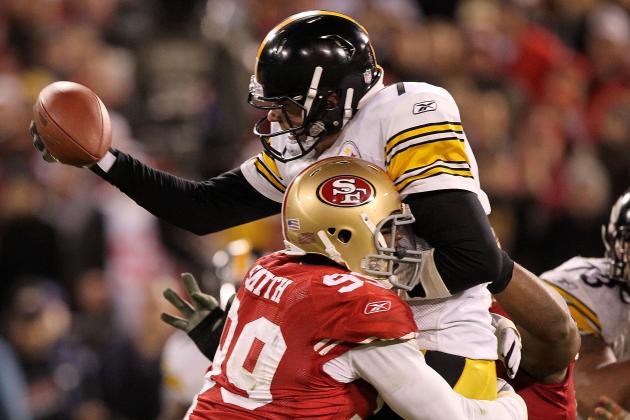 Karl Walter/Getty Images

This was the best draft class the 49ers had since 2007 when they brought in Patrick Willis, Joe Staley, Ray McDonald and Dashon Goldson. I think the 2011 draft class will prove to have a lot of long-term 49ers on the roster. As you can see with all of these players, and potentially Colin Kaepernick, Daniel Kilgore and Demarcus Dobbs, that it's a talented bunch with sure starting capability.
Smith, Hunter, Culliver and Miller all could be long-time starters together for the 49ers. They are youngsters that show a lot of promise and fit what San Francisco has been trying to install. I expect every one of these players to produce better results in their second year.
Improvement is the name of the game for the 49ers, and that's part of what made them so good last season. However, a large part of that is individual improvement, which ultimately equates to overall team improvement. Smith, Hunter, Culliver and Miller will make strides and improve their respective games with their first full offseason.
It's a promising future for these four 49ers.
Follow me on Twitter: @DeSimone80