WrestleMania 28: Could Cody Rhodes vs. Big Show Be a Sleeper Hit?
March 30, 2012
When you think of the card for WrestleMania 28, the first match that comes to mind is probably not the Intercontinental Championship Title bout between current champion Cody Rhodes and his challenger Big Show.
But thanks to solid booking, their match may become one of the highlights of this Sunday's pay-per-view.
Rhodes and Big Show weren't always meant to face each other at this year's event. At one point, Big Show was rumored to be facing Shaquille O'Neal at WrestleMania, while Rhodes seemed likely to face half-brother Goldust as recently as December's TLC event.
Since those plans seemed to have dissolved for reasons not entirely known, the WWE began to build a Big Show/Rhodes feud in February, when Rhodes eliminated Big Show in the Smackdown Chamber Match at Elimination Chamber, and then cost Big Show a WWE Championship title shot during a battle royale on the following night's Raw.
Since then, Rhodes has been interrupting Big Show's matches and promos, pointing out Big Show's weak WrestleMania record (currently 3-8), and the match was set between the two earlier this month, with Rhodes's Intercontinental Championship on the line. 
Though much of the hype around WrestleMania 28 has centered on virtually every other match on the card, Rhodes/Big Show could end up earning raves from critics and becoming a favorite amongst fans by the time the night is over.
Because the Cena/Rock and Triple H/Undertaker matches have fans on both sides of the fences, and an upset by Chris Jericho in his WWE Title match with CM Punk seems possible, there may be few matches on the card that will result in a clear fan favorite emerging as the winner. From the very inception of this pairing, Big Show has been positioned as the eventual winner and as one of the more popular members of the roster (generally speaking, especially amongst kids), a win would be an easy way for the WWE to satisfy a certain segment of their audience.
Looking at Big Show's career trajectory over the last nine months, he was put on the DL by Mark Henry back in July and came back months later to face Henry in multiple pay-per-view challenges. After finally defeating him, he lost the World Heavyweight Championship in less than a minute, thanks to Daniel Bryan cashing in his Money in the Bank briefcase.
A number of unsuccessful challenges to Bryan's title later, Big Show was locked out of another title shot due to Sheamus' Royal Rumble win. And since February, Big Show has been consistently mocked by Rhodes.
Big Show has been on hard times for much of the last year, and so it seems only fitting that after a hard year, he should emerge victorious at WrestleMania, granting Rhodes his comeuppance and being named the new Intercontinental Champion.
Besides a Big Show victory being a dramatically satisfying ending to his wrestling year, this match will likely provide both Big Show and Rhodes an opportunity to showcase their talents and preview what they have to offer in the coming year. 
Big Show recently turned 40, and though nothing has been said publicly, it doesn't seem out of the realm of possibly that he could be retiring (at least from full-time status) within the next year or two.
The big man has been wrestling since 1995, only taking a year off about five years ago. Big Show has accomplished a lot in his career, though many have pointed out that there may not be a place for him in the future. As he continues to age, younger, smaller wrestlers such as Bryan are given the main event pushes. For Big Show, one more championship reign (even as a mid-card champion) could be a solid way to send him out.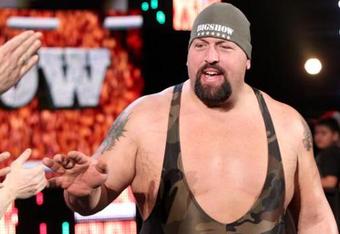 Despite a likely title drop on Sunday, Rhodes actually has more to gain by losing this WrestleMania match. Since winning the Intercontinental Championship nearly eight months ago, Rhodes has been booked fairly inconsistently and attempts at starting feuds with Ted DiBiase, John Morrison and Randy Orton have stalled as his combatants have either been moved around to other feuds or placed on the back burner.
An embarrassing loss to Big Show would at least give Rhodes momentum through April to a potential rematch at Extreme Rules. Should Rhodes not regain the Intercontinental title then, he will be open to pursue titles and feuds with other performers throughout 2012, putting his skills both in and out of the ring to better use.
Although Rhodes and Big Show seemed like an unlikely WrestleMania pairing when their feud was first being pieced together back in February, both men have proven themselves to have good chemistry with each other and both are entertaining performers who excel at that their respective size/weight-class style of wrestling.
Rhodes/Big Show is currently being undersold, but their match seems the most likely to surprise fans on April 1st.