2012 NFL Free Agency: Why These 6 Signings Just Won't Work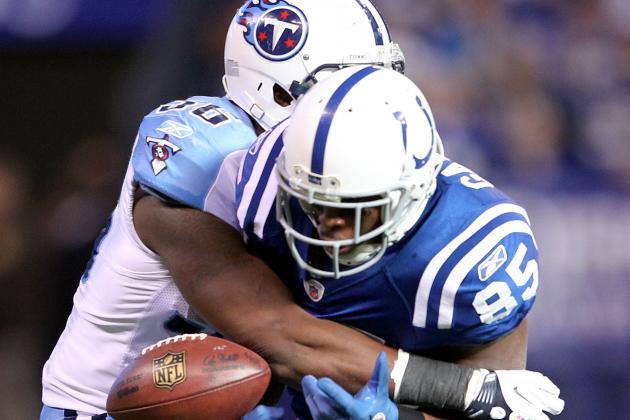 Andy Lyons/Getty Images

NFL free agency always brings its fair share of hope for downtrodden teams. Big name players move to new teams and expectations are heightened for greatness in the coming season.
The most recent cautionary tale is from the Philadelphia Eagles, who made a huge splash in free agency last year, but ended up with little to show for it once the season began.
Which signings during this free agency period will cause consternation and buyer's remorse after the fact this year?
Begin Slideshow

»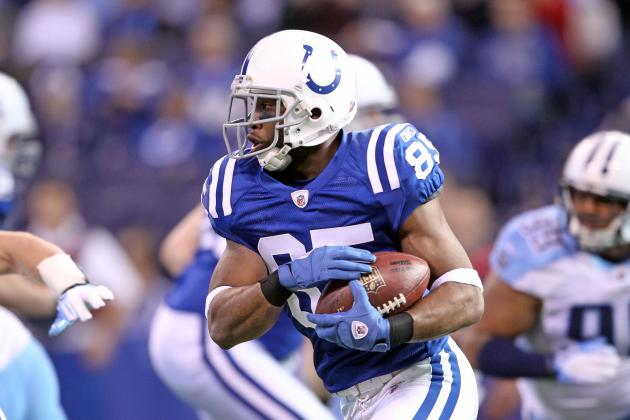 Andy Lyons/Getty Images

Pierre Garcon certainly has the speed and strength to make big plays. He showed in 2011 that he could be successful even when Peyton Manning wasn't throwing him the football. But there are some troubling signs in his game that may indicate that he will be yet another free agent bust for the Redskins.
Although the 'Skins aren't on the hook for as much money as they were with Albert Haynesworth, Garcon's contract (five years for $42.5 million with $21.5 million guaranteed) is certainly big enough to provoke Daniel Snyder into remorse after his new receiver doesn't live up to expectations.
Garcon's biggest problem is his inconsistency. His catch rate only averaged 53 percent over the past three years. He'll often make circus catches on difficult throws and then inexplicably muff the easy ones. He has 13.6 yards per catch on average over the past three years, which is not incredible.
With these weaknesses, Garcon will not be the kind of No. 1-style receiver that the Redskins crave. He was effective in the Colts' high-powered, pass-heavy offense, but when he's asked to do more with the Redskins, it is doubtful that he'll step up to the challenge.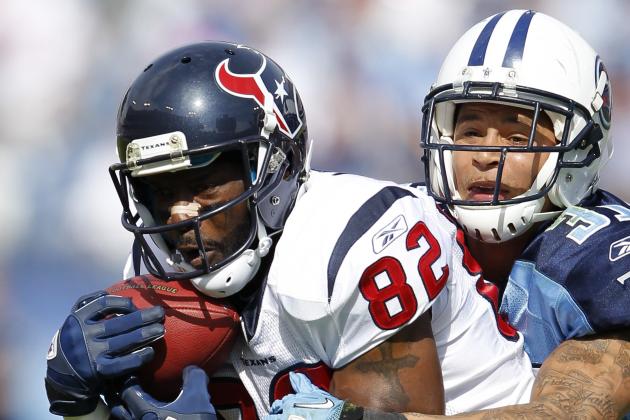 Joe Robbins/Getty Images

The St. Louis Rams needed a cornerback like nerds need Star Trek conventions. They were desperate for help in their secondary, and so they overpaid for Finnegan.
Finnegan's five-year, $50 million deal includes $26.5 million in guaranteed cash. This type of money is typically given to proven Pro Bowlers. Finnegan has only been a Pro Bowler once, and that was in 2008.
In addition, he's a shorter player at 5'9", and it seems likely that injuries could catch up to him as he enters the latter stages of his career.
The Rams needed help at corner, but they may have been smarter to try to build that position through the draft.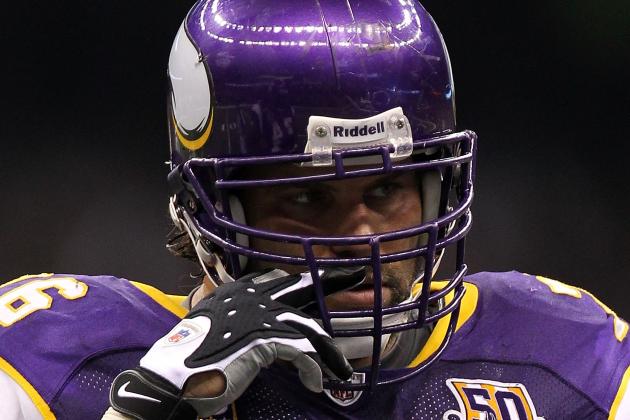 Ronald Martinez/Getty Images

The former Minnesota Vikings guard Steve Hutchinson signed a three-year deal with the Tennessee Titans with $6 million in guaranteed money.
According to ESPN's John Clayton, the Titans signed Hutchinson to sweeten the pot in an effort to lure Peyton Manning to Nashville.
Of course, we now know that Manning is headed to the Denver Broncos and that the Titans lost out on landing the star quarterback. As such, the Hutchinson signing already looks like a bad deal.
Hutchinson is 35 and is coming off a down season. While he was highly effective for the majority of his career, it seems likely that he's just one mediocre year removed from retirement. It's not a good idea to sign these types of aging players to fat contracts. The Titans will be sorry that they did.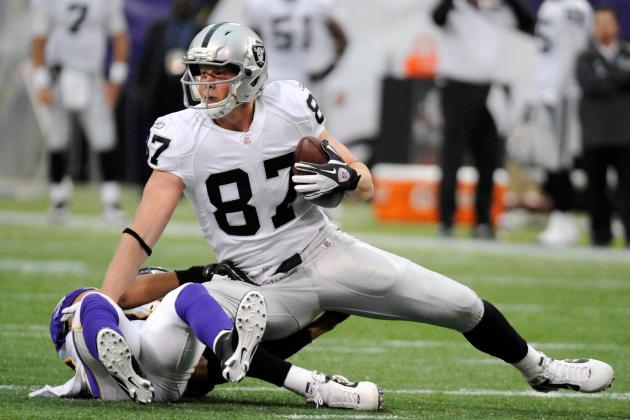 Hannah Foslien/Getty Images

Tight end Kevin Boss has been jettisoned by both the New York Giants and the Oakland Raiders the past two years. There are certainly a few reasons why.
Although he is a big guy at 6'6" and 255 lbs., his routes are not very crisp and he doesn't block very well. He has been more and more ineffective since 2009, when he caught 42 passes for 567 yards.
As such, he doesn't qualify as a top-tier tight end and shouldn't have gotten a three-year, $9 million deal. While he'll help ease the load on Tony Moeaki, he won't provide the type of production that the Chiefs crave at the tight end position.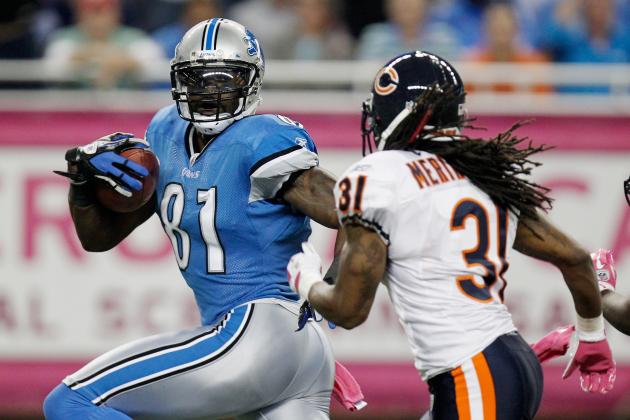 Gregory Shamus/Getty Images

Safety Brandon Meriweather is not a good player. So it's incredibly puzzling as to why the Washington Redskins decided to give him $6 million in a two-year deal.
Perhaps they got worried that they wouldn't be able to fill LaRon Landry's vacated spot, but there are certainly better ways to get the job done in the secondary than with Meriweather.
He plays free safety and his over-commitment and lack of athleticism make him a huge liability. He routinely got burned both when he was with the Chicago Bears as well as when he broke into the league with the New England Patriots.
Meriweather will be yet another poor free agent signing for the Washington Redskins.
Jonathan Daniel/Getty Images

Although the Seattle Seahawks were wise not to sign Flynn to a massive deal, we just haven't seen enough from him to warrant his ascension to a starting quarterback role.
Many Flynn supporters point to the huge statistical game (480 passing yards and six touchdowns) that he put up against the Detroit Lions in Week 17 last year as reason enough to elevate him in the eyes of his suitors.
But it's reasonable to think that the already playoff-bound Lions weren't putting their all into the game. In addition, Seattle doesn't have the types of offense weapons that the Packers do. No Jordy Nelson, James Jones and Jermichael Finley will mean decreased production for Flynn.
Flynn hasn't had enough in-game experience to show that he can effectively lead a team over the course of a season. He'll end up much like Kevin Kolb with the Arizona Cardinals last year. He'll be disappointing for the Seahawks as his true colors as an effective backup, but an inadequate starter shine through.