Peyton Manning Rumors: 5 Reasons Tennessee Titans Are Bad Fit for QB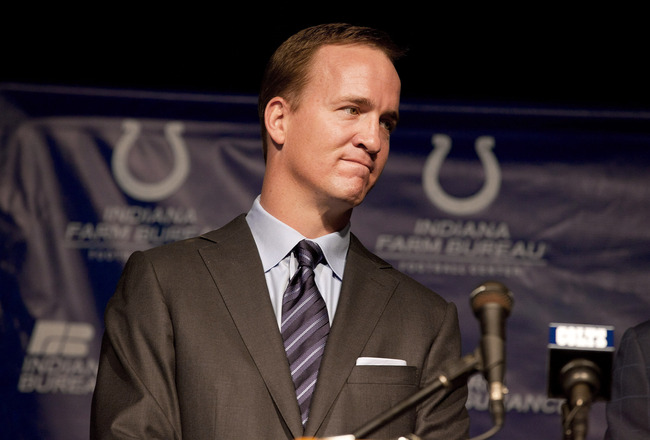 Joey Foley/Getty Images
Peyton Manning to the Tennessee Titans?
I've heard some interesting rumors about Manning in the last few weeks even before his release from the Colts was official. Among the most senseless are the reports that the Titans are trying to land Manning to be their new quarterback.
Here's a look at five reasons this makes absolutely no sense on either side.
Locker Room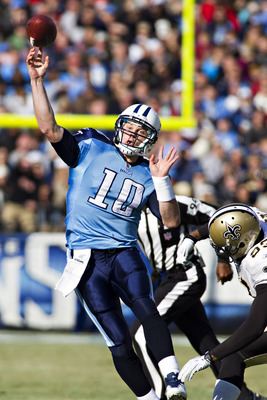 Wesley Hitt/Getty Images
Did I miss something, or didn't the Titans draft a quarterback last year that looked pretty good in his first few test runs with the offense?
That's right. Maybe Bud Adams has forgotten about that Jake Locker kid.
Sitting him for a year behind Matt Hasselbeck made sense. Locker's learning curve was going to be steep and he'd need time to adjust to the NFL and a different offense than he ran in college.
However, signing Manning will only stunt the guy's growth. This should be his first year as the team's starting quarterback—it shouldn't be the first time he gets passed over for another veteran.
Manning doesn't seem to have any notions of signing a one-year deal to do a farewell tour and tutor one lucky rookie to take over a team in 2013. He wants to play for awhile still and he seems to be healthy.
The Titans aren't a fit.
Bad Reception
Streeter Lecka/Getty Images
Call me crazy, but the Titans don't exactly boast a receiving corps that will wow anyone. Considering Manning is coming from a team where he had Reggie Wayne or Marvin Harrison to throw to for the balance of his career, going to a team that has nothing but questions seems an odd career choice for a guy with a lot to prove.
Now, that isn't to say Manning can't turn a healthy Kenny Britt into a perennial Pro Bowler, but I think Manning would prefer a locale with an established receiver or two.
If the Titans were the only team pursuing Manning, that might be different—but they aren't. Manning is going to go where he can win now. The Titans may not be as close as someone else.
Blue and White Days
Jed Jacobsohn/Getty Images
I'm not sure Manning would go to an NFC East team and compete against little brother twice a year for a division title. I'm not even sure he wants to go to an NFC team and compete for a Super Bowl slot against Eli.
In the same vain, does he want to go to an AFC South team and face Indianapolis twice a year? Manning has a deep connection to the city and team he has played his entire career for. Leaving seems to be bad enough.
There are a lot of interesting names in play for Manning. I'm not sure any of them make perfect sense. The Titans? So close to the Colts? I don't think Manning has revenge on his mind. He seems like a guy who just wants to keep playing his favorite game, but doesn't want to hurt anyone who helped him.
Final Destinations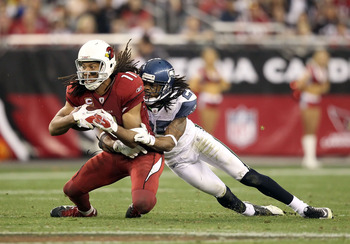 Christian Petersen/Getty Images
The other side of the Jake Locker issue is what it represents to Manning. The Titans aren't likely to give up on a guy they were so high on just months ago. They seem to be caught up in the Manning euphoria.
Manning is likely looking for a team where he can play out the remainder of his career. He isn't the type to buy into a journeyman ending.
Locker represents the Titans' future. How long are they going to want Manning around with him? Maybe they'd consider trading the unproven signal-caller, but it makes no sense for a team that should be building and not loading for a tiny window.
Manning is better off going somewhere where he can be the guy for at least a few years before a team drafts the future of the franchise.
Stick out Your Neck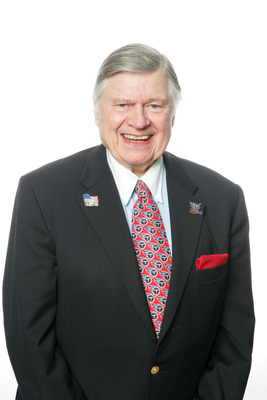 Handout/Getty Images
Let's not get too far ahead of ourselves here, either. There are no guarantees where Manning is concerned. Sure, his workouts have looked good. Sure, he is the best quarterback of this generation.
However, he's on the wrong side of 30, coming off more than a year of not playing in an actual game and he's coming off an injury that's about as scary as they come.
Let's not forget he didn't have a good, fast recovery either. He had to have extra surgery done. He missed more time than anyone expected.
The Titans have shot themselves in the foot before (Vince Young, anyone?) at the quarterback position, but they had it right last year with Hasselbeck tutoring Locker and the team responding to that steady leadership.
Manning will be a leader. That much is obvious. However, do the Titans want to risk what they've built the last year or so? I'm not sure it makes sense.
Keep Reading

Tennessee Titans: Like this team?