The Peyton Manning Saga: Why He Should Play for the Denver Broncos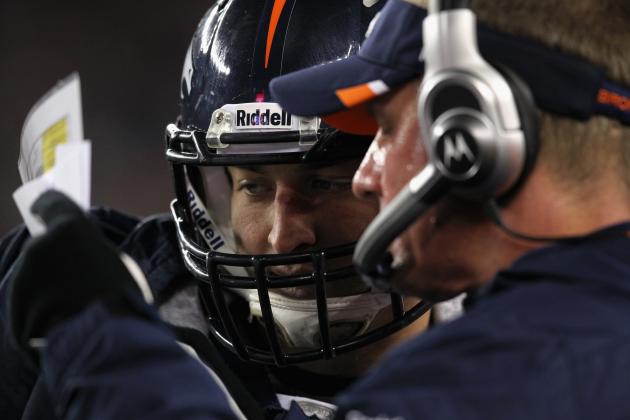 Jim Rogash/Getty Images

If the way offensive coordinator Mike McCoy handled Tim Tebow is at all indicative of his coaching style, Peyton Manning should be excited about his opportunities in Denver.
For those who don't know, McCoy completely changed the offense to fit Tebow's style of play. I'm sure he will have no problem doing the same for Manning.
If Peyton wants to keep playing the exact same style of offense he did in Indy, Denver is the place.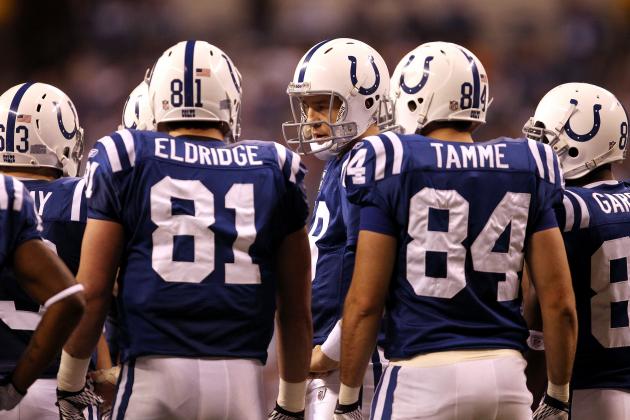 Jonathan Daniel/Getty Images

With the change in scheme to fit Manning's desires, it is safe to assume that the no-huddle offense that Peyton has perfected will be brought to Denver.
And it will be more dangerous than ever.
The thin air at Mile High will have defenses huffing and puffing for eight games a season, making Peyton that much more effective.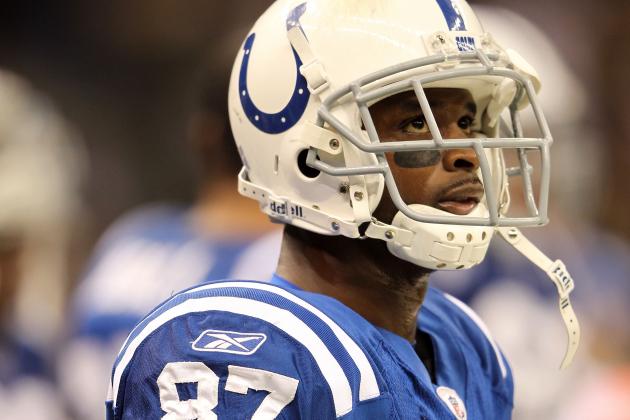 Jamie Squire/Getty Images

The Broncos are heading into this offseason around $44 million dollars the cap. To put that into perspective, that gives Denver the second-most money to spend going into this offseason. What could we do with that money?
Reggie Wayne, Pierre Garcon, Jeff Saturday, Dallas Clark, Jacob Tamme, Joseph Addai are all hitting the free-agency market this offseason.
Denver can afford to get two or three of these guys (way more than the Cardinals who are currently over the salary cap) and keep Peyton comfortable with his surroundings.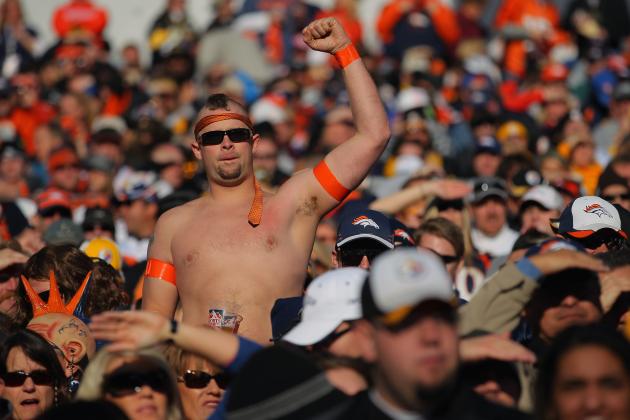 Doug Pensinger/Getty Images

If Tebow-mania was any indication of what the Bronco fanbase is capable of, then Peyton should be excited. Tebow got an insane amount of love from the fanbase, and frankly he isn't even that good.
Manning-mania will be huge in Denver, a city that unconditionally loves their players when they have what they are looking for.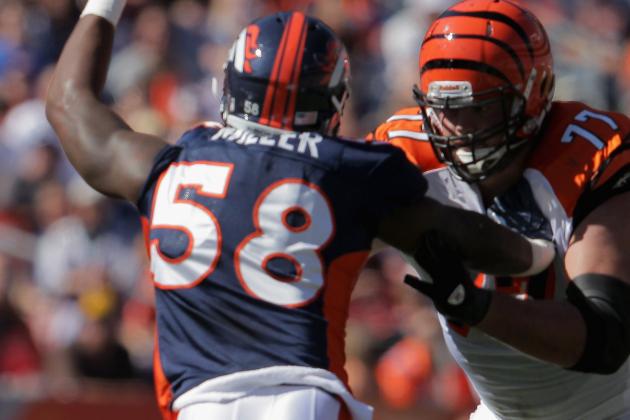 Doug Pensinger/Getty Images

The defense is perfect for him. Assuming that Peyton gets a quick lead, and teams are forced to pass to keep up, the Broncos defense is perfect to defend against this situation.
Elvis Dumervil and Von Miller are arguably the best pass-rushing duo in the NFL right now and will have no trouble getting to the QB.
Champ Bailey is still the lockdown corner that he has always been.