Oakland Raiders Free Agency: Players They Should Pursue (Part 1: Offense)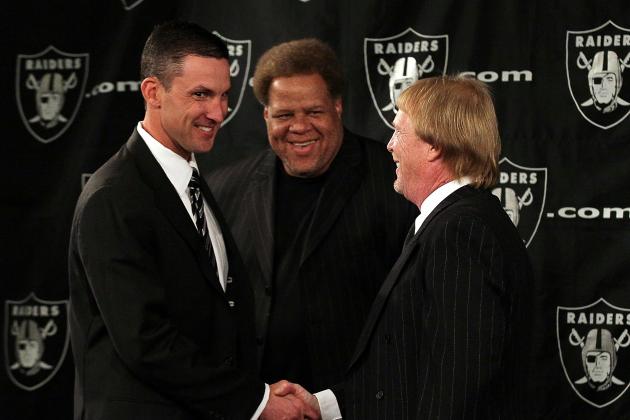 Justin Sullivan/Getty Images
So far, so good: Mark Davis has put his trust in head coach Dennis Allen and GM Reggie McKenzie to tinker the roster and lower the team's cap number. The Raiders are well on their way to salary cap compliance, which is required by the Tuesday deadline.
The doom and gloom from a few weeks ago, when the Oakland Raiders were announced to be approximately $20 million over the salary cap, has been replaced with an excitement from the fan base to see what the team has in store.
Carson Palmer, Richard Seymour, Michael Huff, and Aaron Curry have restructured their deals to give the Raiders salary relief this season, while defensive backs Chris Johnson and Hiram Eugene were let go.
Still on the agenda is the contract situation of Kamerion Wimbley, restructuring franchise player Tyvon Branch to a long-term deal, and what to do with their own free agents.
The league year starts this Tuesday, and I expect the Wimbley situation to be resolved before then. Either he will take less money and stick around or he will be released.
Regardless, even with Wimbley's hefty contract on the books, the Raiders are close to meeting the yet to be determined salary-cap figure.
While Reggie McKenzie came from a regime that did not put an emphasis on signing free agents, the Raiders have already shown via the restructuring of contracts that they are looking to be competitive this season and not be in a rebuilding mode.
With only a handful of draft picks to improve the roster, look for the Raiders to take a judicious approach to free-agent signing.
In this list, I have included current Raiders that the team should really consider keeping, in addition to players from other teams that Oakland should pursue at certain key positions.
Let's take a look at the offensive side of the ball first.
Begin Slideshow

»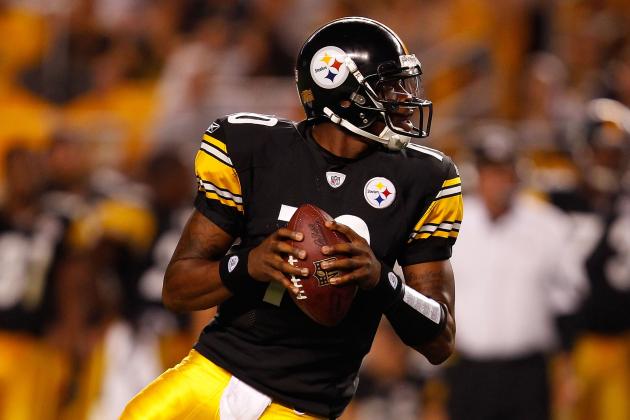 Jared Wickerham/Getty Images

Incumbent Kyle Boller is a free agent, and it is highly doubtful that he returns to Oakland.
He was kept around primarily due to his familiarity with Hue Jackson's offense. However, he did not perform well when Jason Campbell went down.
Speaking of Campbell, he too is a free agent, and if you think he will be sticking around to be the backup to Carson Palmer, you are mistaken.
Look for him to jump aboard on a team looking for some quarterback competition. Or teams that miss out on the Peyton Manning sweepstakes.
That leaves a vacancy behind Palmer, because it is unlikely Terrelle Pryor is ready to fill that void.
When looking at the list of available players, the names that pop out are Kyle Orton, Chad Henne, Sage Rosenfels, Drew Stanton, Dennis Dixon, and Charlie Whitehurst.
Orton would be a great option because he has shown that he can fill in in a pinch and perform adequately.
He is familiar with all of the AFC West teams and would be a great fit for Greg Knapp's offense.
In the end, I feel like he would ask for too much and will be in the same category as Campbell, in the sense that a team looking for a quarterback competition will come calling.
Henne has already been linked to the backup job in New York because of his connection to Tony Sparano. If not there, he'd be a great option in Oakland.
From the next group of highly-available backups, the name that jumps out is Dennis Dixon.
He has no ties whatsoever to the Raiders' coaching staff, but he's a young and highly mobile quarterback that played well enough to win a few games in place of Ben Roethlisberger.
He didn't wow anyone with his stats, but he would be a cheap insurance policy for Palmer. Knapp does like having quarterbacks who can run, and Dixon can teach Pryor a thing or two.
Again, this is not the ideal situation, but with more dire needs requiring more attention (and money), Dixon would be a great option for the money.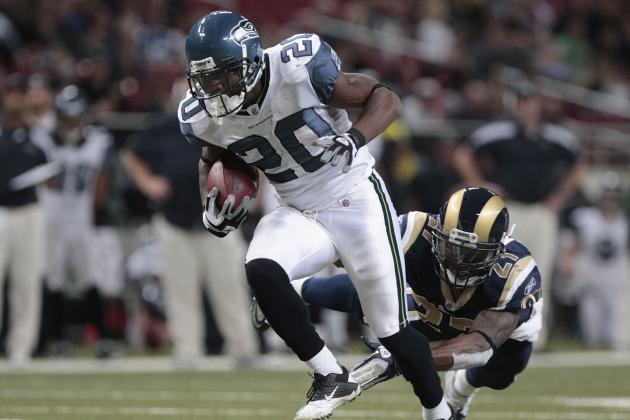 Whitney Curtis/Getty Images

Although Michael Bush is the perfect compliment to Darren McFadden and did a great job of filling in for him last season, it looks like the Raiders are unlikely to bring him back. He will require a lot of money that will be better served pouring into other positions.The Bengals seem like a prime candidate to employ Bush's services.
Rock Cartwright is also a free agent that is expected to stick around, but his value comes on special teams.
That leaves the Raiders scrambling for a backup plan to the oft-injured McFadden. They do have second year player Taiwan Jones who has shown a lot of promise thus far, but he is unproven and the fact that McFadden has missed as much time as he has, the Raiders need an established option.
Though names such as Cedric Benson, Brandon Jacobs, BenJarvus Green-Ellis and Mike Tolbert jump out to fill in Bush's bruising-back role, all of these players would require more money than I think the Raiders would be willing to spend on a backup running back.
After all, for a little more money, they are better served keeping Bush around.
I believe the bruising-back role will be filled by a draft pick (the Raiders have been linked to Baylor's Terrance Ganaway), Marcel Reece (though only on occasion) or the recently signed Lonyae Miller, who might be able to surprise people.
However, this leaves the Raiders without a proven veteran behind McFadden and a lot of uncertainty.
Enter Justin Forsett. With a short-term deal, he can be the primary backup to McFadden while Jones or a draft pick or Miller get acclimated. He has had success running behind a zone blocking scheme in Seattle and can be an effective third-down back.
And once again, he'll save the Raiders some money. A backfield of Run DMC, Forsett, Jones and Reece is nothing to scoff at.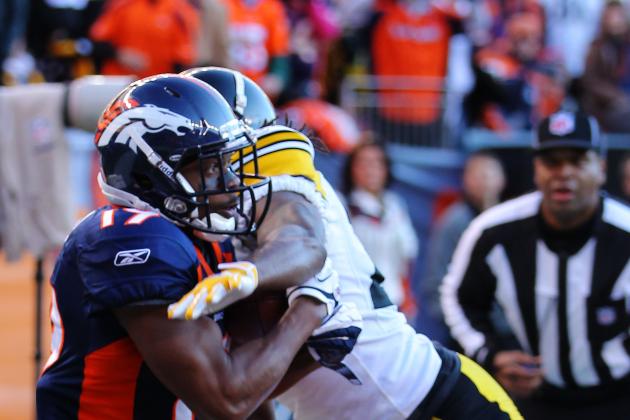 Doug Pensinger/Getty Images

The only free agent of note for the Raiders at the wide receiver position is Chaz Schilens and I think his fragility has worn out its welcome.
That leaves the Raiders with Darrius Heyward-Bey, Denarius Moore, Jacoby Ford and Louis Murphy as their top four receivers. Many analysts have said that the Raiders lack a true No. 1 receiver, which is true.
With names like Vincent Jackson and Marques Colston out there, I do think the Raiders will explore both options.
Overall, once again, I feel like money becomes a big issue. The Raiders still need depth, especially if the injury bug once again hits Moore and Ford. They need another option.
The name that keeps coming up in my mind is Eddie Royal. Not only can he return kicks if need be, but he can be a nice addition to a young receiving corps. Most importantly, his price tag won't be out of reach.
After posting 91 receptions his rookie season, he hauled in only 19 this past season. Part of that can certainly be attributed to who was throwing him the ball—Tim Tebow.
With Palmer throwing him the ball and the implementation of a short passing game, he could more than double his receptions output from last year. It is another option in the passing game for the Raiders and that is all they need.
Having another pass catcher takes the pressure off the other ones. Instead of having one clear-cut No. 1, the Raiders could go this route and prefer strength in numbers.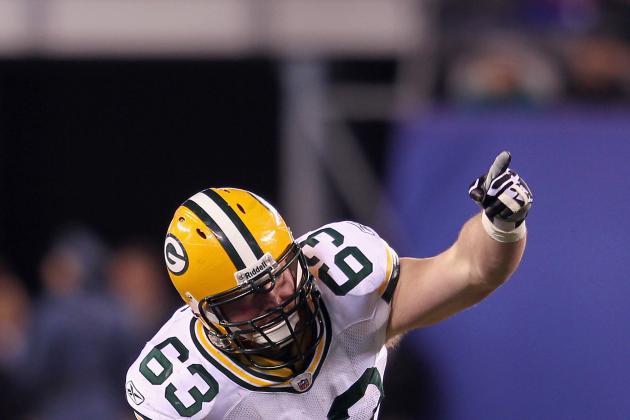 Nick Laham/Getty Images

Starters Samson Satele and Khalif Barnes are both impending free agents. Both are unlikely to return. That leaves two starting spots in need of filling.
I think the right tackle spot will be left to Joseph Barksdale or Bruce Campbell. It remains to be seen how both fare in the newly installed zone blocking scheme, but it is the hopes of the coaches that one of these players can become the starting right tackle.
As for the center spot, though Stefen Wisniewski can and has played center, I think he will be kept at left guard for a little while longer. He performed at a near Pro-Bowl level there and there are more affordable centers than guards available in free agency.
Carl Nicks would be great, but folks, if you've been reading up until this point, you know that I am of the belief that the Raiders will be frugal in the spending. Zone blocking fits in the free-agent market are Chris Myers, Scott Wells and Todd McClure.
Whereas all the other positions I previously analyzed aren't truly worthy of spending serious money for, I think the offensive line definitely is for the Raiders.
Myers will be the top target, having worked with Knapp and Frank Pollack in Houston, but in the end, I think he stays there. I think the Texans are more likely to let Mario Williams walk than Myers.
That leaves Scott Wells, the center of the Green Bay Packers. A heady veteran, Wells would fit in well on the Raiders' line and has ties to Reggie McKenzie. I think it is a sure bet either one of these choices will come to Oakland. Both would be an upgrade over Satele.
As for backups, the loser of the Barksdale/Campbell competition will be a key substitute. I also expect reserves Alex Parsons and Zach Hurd to compete to make the 53-man roster. Don't be surprised if the Raiders draft a lineman with one of their picks and/or snag a cheap, versatile, veteran lineman to add depth.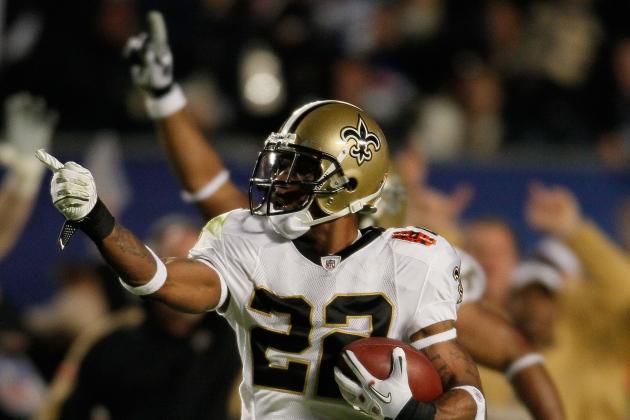 Donald Miralle/Getty Images

To recap: I have the Raiders looking at Dennis Dixon, Justin Forsett, Eddie Royal and Scott Wells as realistic free-agent options. Of this group, only Wells would be a starter, with Forsett and Royal getting a considerable number of snaps and Dixon only coming in in case of an injury to Palmer.
In the coming days, I'll post up a look at defensive free agents. There is a reason why I was a little more conservative with money on the offensive side of the ball. The defense is going to require a few more cogs.
As always, comments are welcome.