St. Louis Rams: Friday's News, Nuggets and Notes at Noon
March 9, 2012

Welcome to Friday's St. Louis Rams "News, Nuggets and Notes at Noon," the daily update article for all major news headlines and other related information relative to Rams Nation.  
Without further delay, let us jump right to it. 
Danny Amendola Tendered but Most Rams Free Agents are Unlikely to Return
According to this column from Jim Thomas of the St. Louis Post-Dispatch, St. Louis has given restricted free agent wide receiver Danny Amendola a 2nd round tender.  
This means that the Rams will retain Amendola (who caught 85 passes in 2010) unless a team is willing to part ways with their 2nd round pick.  
If a team matches the Rams tender, the Rams will receive that team's second-round pick and Amendola will play elsewhere. However, if nobody is willing to part with their second-rounder, Amendola will return to St. Louis for the 2012 campaign. 
As for the Rams other free agents, Thomas suggests that St. Louis will let most of their free agents walk. After a 15-65 stretch, that comes as no surprise.  
Rams Free Agent Brady Poppinga Rips Gregg Williams
If Williams is indeed retained (and he probably will be), one player very unlikely to return is linebacker Brady Poppinga.
Poppinga ripped Williams in this piece from ProFootballTalk, making his unlikely return even more unlikely.
Peyton Manning Offered Contract by Kansas City
According to Brandon Spano of milehighsports.com as reported by si.com, the Kansas City Chiefs have offered Peyton Manning a completed contract, supposedly the first team to do so thus far.
St. Louis fans should be pulling for a team other than Washington or Cleveland, like Kansas City, to land Manning.  
If Manning is signed by a team other than Washington or Cleveland, it greatly increases the likelihood that a bidding war indeed ensues for the Rams No. 2 pick and the rights to Robert Griffin III. 
That said, for the first time in my life I may be saying "go Chiefs!"
Who Does Mel Kiper, Jr. Think is the Best Suitor for the Rams No. 2 Pick? 
As reported here by Turf Show Times, Mel Kiper, Jr. of ESPN believes the Redskins are the best fit for a trade with St. Louis at No. 2. Kiper, Jr. also thinks that "Washington goes above and beyond the (trade) chart."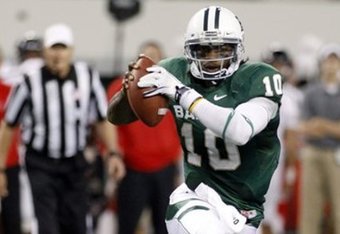 That makes sense due to at least two considerations:
One, the new rookie wage scale is very team friendly. The monetary commitment that would be required to sign RG3 at the No. 2 spot is much reduced from what it would have been in years past.
Two, anytime an anticipated franchise quarterback is involved, draft compensation has the potential to go behind the norm.  
Will the Rams Look For a Successor to Steven Jackson in the 2012 NFL Draft?
Mike Sando of ESPN tackled this issue in his NFL West Blog today. He points out Jackson's age and high number of carries as factors Jeff Fisher should consider in April's upcoming draft. At some point, St. Louis will have to look towards an eventual successor.  
Will this happen in 2012?  
We will have to wait and see, but it is certainly possible, especially when considering the massive body of work that Jackson has compiled as well as the ever-growing popularity of the two running back system. 
Who Would the Rams Draft if the Inconceivable Happened and St. Louis Picks at No. 2?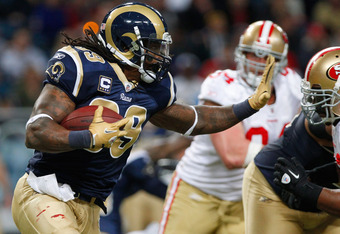 Whitney Curtis/Getty Images
Nobody expects St. Louis to pick at No. 2 but what if, for whatever reason, the Rams did indeed end up selecting a player at No. 2? Who would they consider?
Bernie Miklasz of the St. Louis Post-Dispatch analyzes this question and predicts how this could theoretically play out. He discusses the players that might be attractive to St. Louis in the unlikely event that Rams do ultimately use the No. 2 pick themselves.
In my estimation, if the Rams did indeed draft at No. 2, they would consider selecting Robert Griffin III.
If the Rams were not to get an offer they liked before the draft, they would still hold the cards by grabbing RG3. They could then shop him until they receive an offer they seem fit.  
By selecting Griffin III at No. 2, the ball would still very much be in St. Louis' court. 
2012 NFL Draft Preview: Cornerback and Safety
Nick Wagoner of stlouisrams.com continues his fine position by position series that looks at the Rams personnel as well as potential free agent options. 
In this piece, Wagoner reviews the Rams cornerback and safety situation and lists his top five 2012 Free Agency options at both of the aforementioned positions.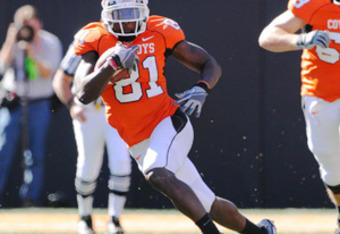 A couple of players who made his lists include cornerback Brandon Carr of Kansas City and LaRon Landry of Washington. 
Justin Blackmon Reportedly Runs a 4.46 40 Yard Dash at His Pro Day
As reported by Gavin Lang of the Oklahoma State Media Relations Department, Justin Blackmon most likely cemented his status as a top five pick in the 2012 NFL Draft, posting a speedy time of 4.46: 
After looking at NFL scouts' data from #okstate Pro Day, JustinBlackmon's listed 40 time will be 4.46.
Finally, I want to wish each of you a great Friday and a wonderful weekend.  Enjoy it, Rams Nation. 
Shane Gray covers the St. Louis Rams year-round. You are encouraged to check out the rest of his work here and to follow him on Twitter.