2012 NBA Trade Deadline: Speculating on the Biggest Fantasy Risers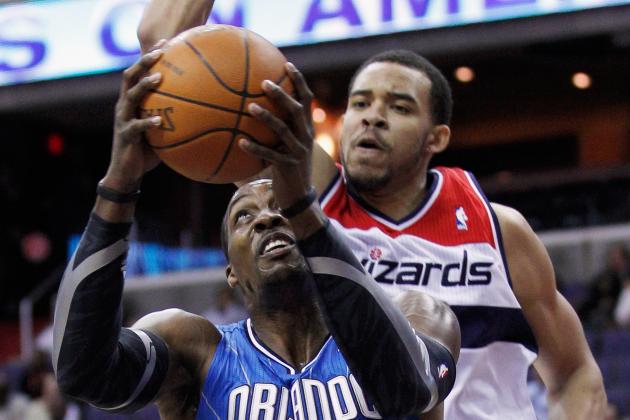 Rob Carr/Getty Images
Who stands to gain the most fantasy value from the trade deadline? It won't be Dwight Howard.
Has the NBA trade deadline ever killed your fantasy team?
Two years ago, I was piloting a fantasy basketball team that looked like a team of destiny. The key to my team was the incredible overproduction of my fourth-round pick, Antawn Jamison.
Then the trade deadline came.
Jamison went from being the man on the Washington Wizards, to playing "Robin" to Lebron James' "Batman" in Cleveland, and I went from being favored to win a title to being playoff fodder.
Control your team's fate by preparing for the inevitable deadline deals. The following players are people you could get right now that stand to gain the most from potential trades.
Of course, some of the deals won't get made, so making moves to add guys prior to the passing of the deadline is risky...but with greater risk comes greater reward.
Begin Slideshow

»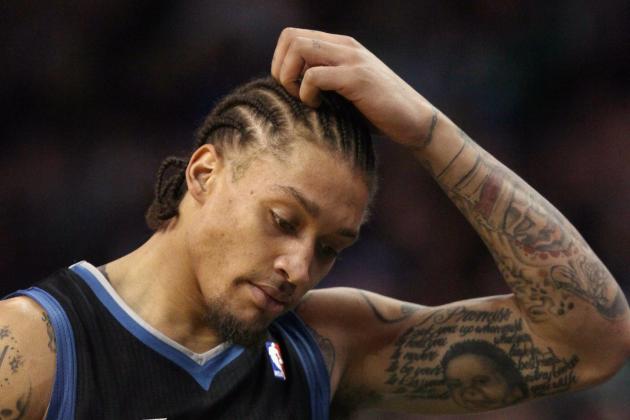 Elsa/Getty Images

Sure, Beasley can rub people the wrong way and end up in the coach's doghouse. But the beauty of fantasy basketball is that you don't have to worry about how he gets along with his fantasy teammates.
If Beasley gets traded, he will likely get an additional 8-10 minutes per game, and the pure scorer will be more than happy to take as many shots as possible in his new-found playing time.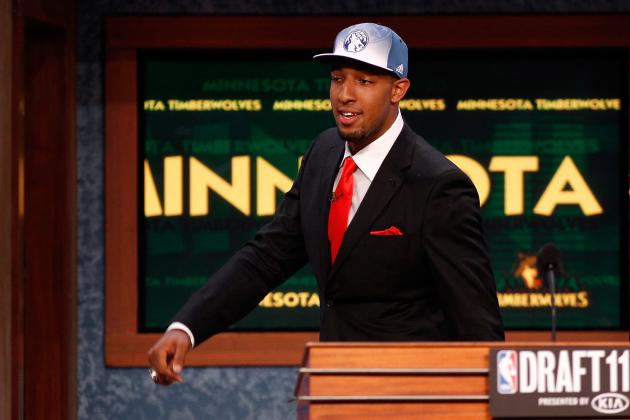 Mike Stobe/Getty Images

There's a reason Derrick Williams was taken No. 2 overall. (If you ask him, there are reasons he should have been taken first overall.)
With a Beasley trade, Williams will also benefit from an additional 8-10 minutes per game, and his recent play gives reason to believe he can become a fantasy factor.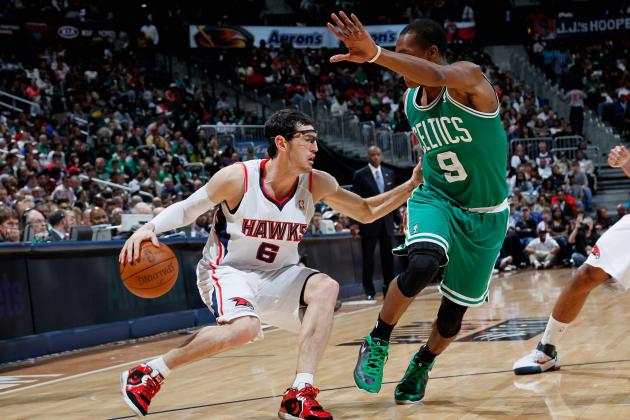 Kevin C. Cox/Getty Images

Jeff Teague's emergence has left Hinrich in a clear backup role. With a number of teams in need of capable PGs, expect to see Hinrich moved.
A change of scenery could revive his fantasy productivity to the point where he could double his current production and approach his career averages of 12.8ppg, 5.5ast, and 3.2reb.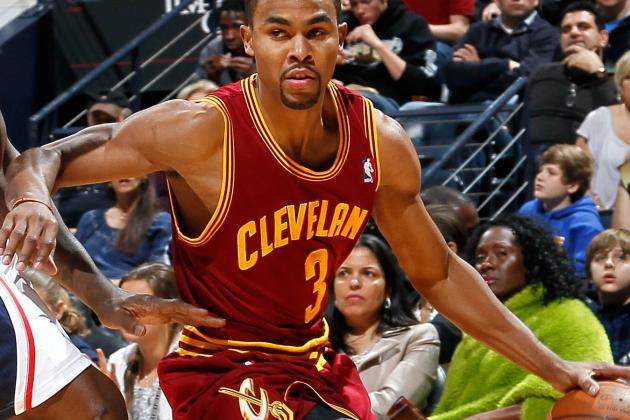 Kevin C. Cox/Getty Images

If Hinrich can find a new home, so could Ramon Sessions. He's proven his ability in the past and also in spot starts this year, so it is likely that Sessions is rostered.
A well-informed Sessions owner may have a lofty price tag on him, but it never hurts to inquire.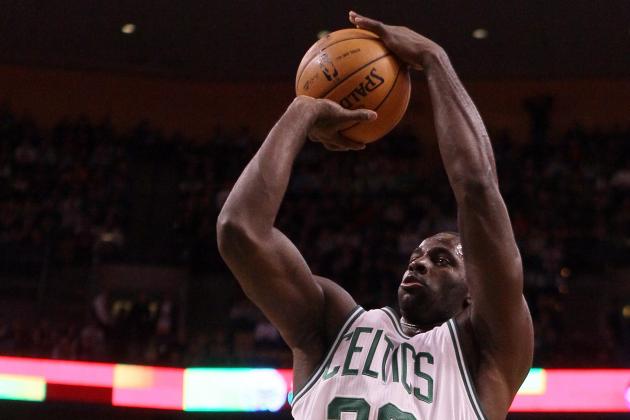 Elsa/Getty Images

If we're being honest, the Big Three in Boston haven't really been all that big, even since last year. The championship run is over, and now Kevin Garnett, Paul Pierce and Ray Allen (as well as Boston's best player, Rajon Rondo) are all up for grabs.
Brandon Bass is a sneaky pick as a beneficiary of any trade the Celtics make. As a fantasy owner, you could get Bass in a minor trade, or possibly as a very profitable throw-in in a major trade involving star players.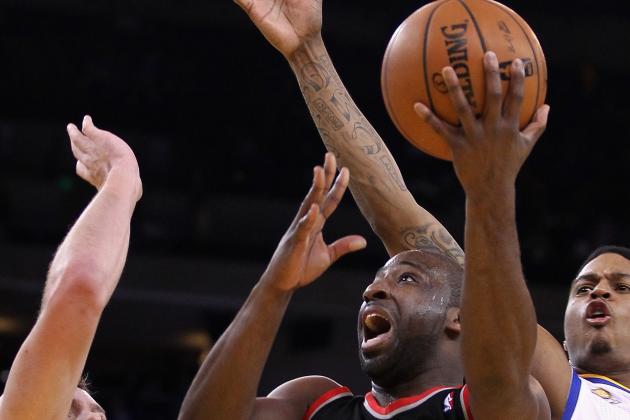 Ezra Shaw/Getty Images

I'm torn in how to phrase this: Do I say that Ray Felton doesn't fit, or do I say that Felton isn't fit?
In any case, he has been a huge disappointment in Portland, but his production last year shows he is capable of being a fantasy asset. Buy low and hope that a new uniform helps mask his flaws.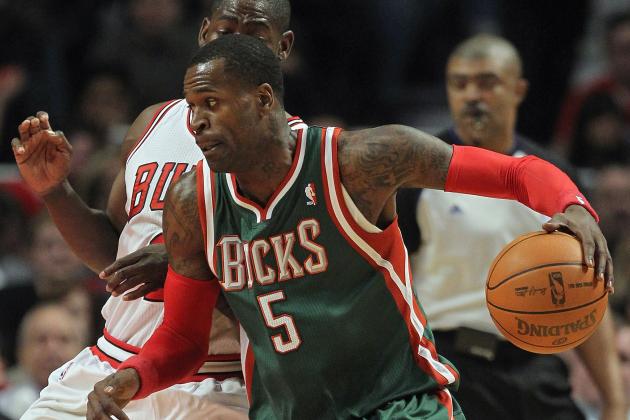 Jonathan Daniel/Getty Images

Stephen Jackson hasn't won over coach Scott Skiles, and his production this year is waiver-wire material. Prior to this season, he hadn't averaged less than 15.5ppg for a season in nearly a decade.
If he can escape Milwaukee (any move would likely result in a return to mid-30s minutes per game), Jackson should become a regular fantasy starter once again.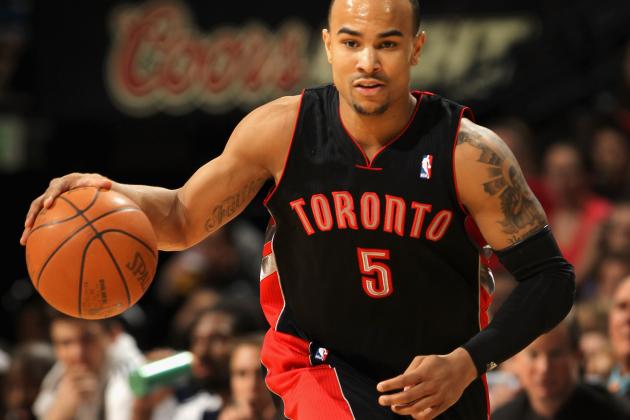 Doug Pensinger/Getty Images

Jerryd Bayless can score in bunches when he has starter's minutes. The only problem is he cannot get enough minutes if Jose Calderon remains on the team.
With a Calderon trade a possibility and Bayless' production to-date capped by Calderon's presence, it is very likely that Bayless is a free agent in your league. If he is and you have someone you can cut, he is worth holding onto until the dust settles on March 15.