Everton FC: 10 Things That Would Change with a New Owner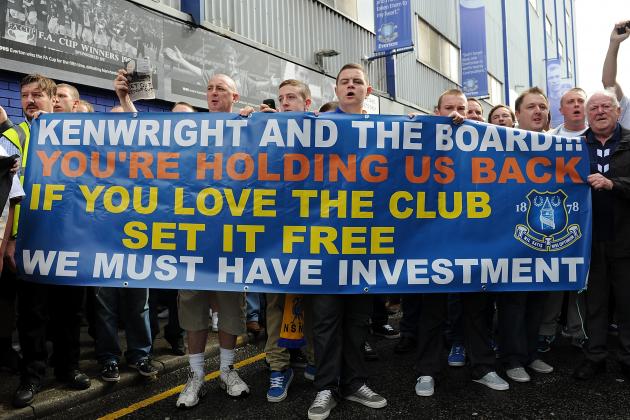 Chris Brunskill/Getty Images

Perhaps the largest challenge facing Everton Football Club in the years to come will not be on the pitch, but off it.
In a league increasingly dominated by money, and the top players money can buy, one of England's oldest clubs is on the outside looking in. While David Moyes once again worked his transfer magic last January to employ the right blend of additions, that well can only be tapped so many times.
What the Toffees need is a buyer, and soon. Current Chairman Bill Kenwright has been trying to sell Everton for some time, but so far no luck. To add a bit of grease to the proceedings, New York-based global sports agency Inner Circle has been brought in to broker deals between Kenwright and prospective buyers. Inner Circle is no stranger to selling Merseyside clubs, having been involved in Liverpool's last two sales.
But what exactly would change with a new owner? Fans have a general notion that the club would improve, and there's a lot of truth to that. For more specific examples, consider these 10 things that would change when a new moneybag-laden buyer strolls down Walton Lane.
Begin Slideshow

»
Chris Brunskill/Getty Images

Whether by relocation or renovation, Everton needs a new stadium. Goodison Park is behind the times in terms of capacity and amenities, making its update or abandonment priority one on any new buyer's to do list.
Why the change in venue? Revenue. Goodison can uncomfortably sit 40,600 spectators, a number considerably less than the stadiums of top clubs. For comparison, Old Trafford sits 76,000 and the Emirates sits 60,400. Bigger stadiums mean more room for paying customers, and that means greater revenue from ticket sales.
This is not pocket change we're talking about. Manchester United and Arsenal took in almost £100 million each last season from ticket sales alone, while Everton managed only a fifth of that. A fifth, and the Toffees hosted just one match less than Arsenal and two fewer than Manchester United in 2010-2011. That's real money, and what separates Everton from those heights is just 30,000 seats.
Bill Kenwright and Everton's current governing body know full well the discrepancy caused by Goodison Park, and tried not so long ago to build a new stadium in Kirkby. That plan failed back in 2009, and Everton's been treading water ever since.
To build the kind of stadium Everton needs to compete, a new owner will probably need to pour in roughly £75 million with the help of a sponsor like Tesco, and that's before paying down over £45 million in club debt.
This is no small task, and it's the main reason few, if any, are queuing up to take over. A new owner and a new stadium would do wonders for the club, but that's much easier said than done.
The revenue issue at Everton is a huge problem, and for more on that, head over to the Swiss Ramble if you haven't already. Credit to Rob Keller for the recommendation.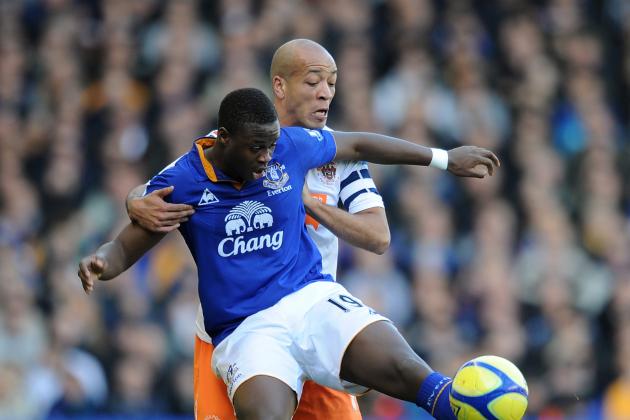 Chris Brunskill/Getty Images

As much as I enjoy not only the taste of Chang Beer, but the look of it's logo on Everton kits, a new owner would probably have to bring in a higher-paying sponsor, or have the Thai Beverage barons chip in a little more.
Currently, Chang is under contract with Everton until 2014, and pays £4 million annually to sponsor their shirts. Still, with clubs like Tottenham getting £10 million from Auresma and other top-tier English sides getting close to £20 million, there's a lot of room to grow.
I don't like the idea of parting ways with a loyal sponsor like Chang, but a new owner, in order to maximize revenue, might be inclined to make a change. If it means better players and finishes, I'd be hard-pressed to doubt that logic.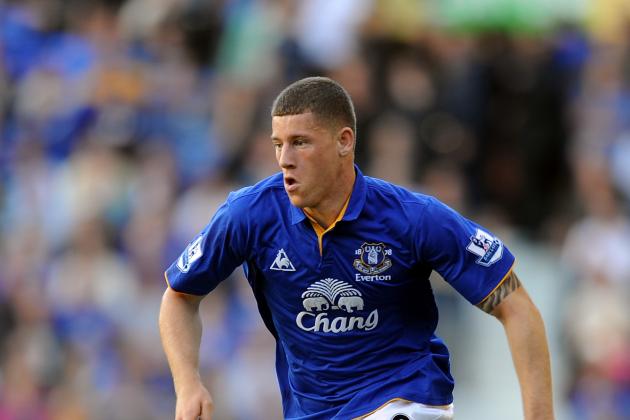 Chris Brunskill/Getty Images

In the best-case scenario, a new buyer would not stop at furnishing new digs just for the first team. Ideally, there would be money left over to fund better training facilities and programs to bolster Everton's already sterling youth development program.
The cultivation of talented youngsters has always been one of Everton's calling cards, and to make sure that reputation is kept, a new buyer should funnel money to the youth programs.
Sheik Mansour and Co. wrote the blueprint for this strategy with their recent approach to Manchester City's Youth Academy, detailing state of the art plans that would make the Sky Blues one of the most formidable programs in the world.
While Everton's own program is doing quite well on its own, expect a new owner to splash the cash in that direction so it stays that way.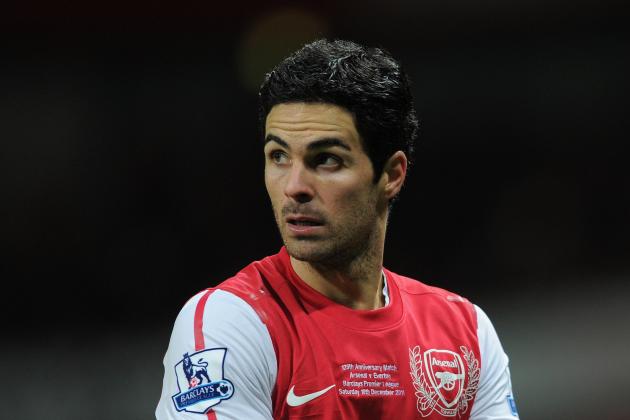 Michael Regan/Getty Images

With money from a new buyer and the increased revenue generated from an updated playing ground, the mentality Everton would have in approaching the transfer market would drastically change.
Currently forced to sell off valuable assets over the summer just so they could make moves, Everton is currently a seller in a league whose top teams are buyers (well, except maybe Arsenal). Having more money to spend would flip the script for the Toffees come transfer time.
Instead of keeping a rough status quo, Everton could seek to build on what they have. It would be a welcome sight to see David Moyes simply add to the side for once, rather than both add and subtract.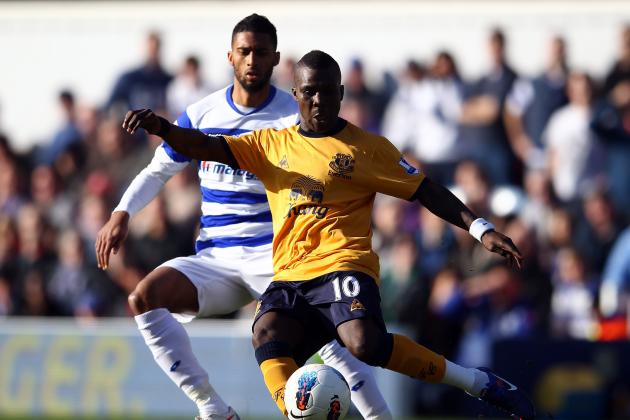 Julian Finney/Getty Images

Staying with the transfer theme, more money from a new buyer would decrease Everton's reliance on the loan market.
Two of Everton's key players (Royston Drenthe and Denis Stracqualursi) are on loan from clubs abroad. While Drenthe's contract will be up come summer, you can rest assured Strac's Tigre will be looking to take back their suddenly in-form striker. If Everton could have shown Landon Donovan (and the LA Galaxy) the money this time around, he might have considered staying instead of returning Stateside.
More money would allow Everton to purchase players outright, rather than be tied to loaners who might bolt to a bigger club (possibly their parent side) as a result of their solid performances in Merseyside. Focusing on purchasing players would give Everton long-term stability, and let the fans keep their heroes a while longer.
This implies that if Everton is not focused on wringing the loan market dry, they might be able to land…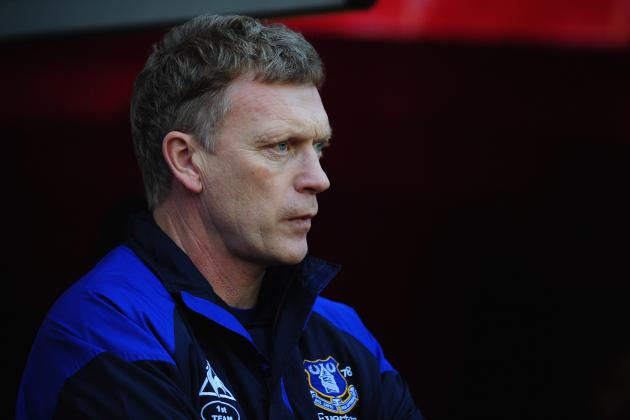 Stu Forster/Getty Images

To be able to compete not just in the Premiership, but also in Europe as a whole, you need to be able to sign top-flight talent. That kind of skill does not come cheap, but with a new owner, those concerns would be past issues. With the money finally at his back, we can only salivate in anticipation of the quality David Moyes might bring in.
Plenty of great players around the world would love to play for a club with the history and fan support Everton enjoy. But how can they justify the massive pay cut which would predictably be incurred by turning down teams who could offer twice as much?
More money solves this problem. Everton actually are one of the better clubs in England to play for, but no one wants to because of the lack of funds. New ownership promises to allure better players, and better players tend to equal more wins.
Then again, simply spending for spending's sake is not something I imagine a new owner doing, especially in light of one Andrew Thomas Carroll. Just like they always have, I expect shrewd player evaluations from the club brass. The only thing that will change is their ability to pursue valuable, high price players they cannot currently afford.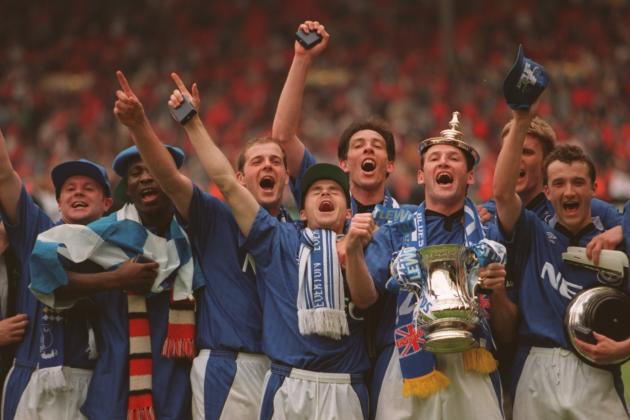 David Cannon/Getty Images

At the beginning of a new buyer's tenure, expectations will be high, but in all honesty the immediate goals should be reasonable: Win domestic hardware. The FA and Carling Cups provide a quick way to win over fans with early success.
It is unfounded to expect a new owner to immediately make Everton top of the table material. A Premiership crown is not that easy to come by and should be more of a long-term goal. On the other hand, if Everton puts their new players and money forward during domestic cup play, they should have a real shot at walking away with some hardware.
Even now, with no money, the Toffees are already into the FA Cup quarterfinals.
With a new owner, competing in cup finals will become the norm.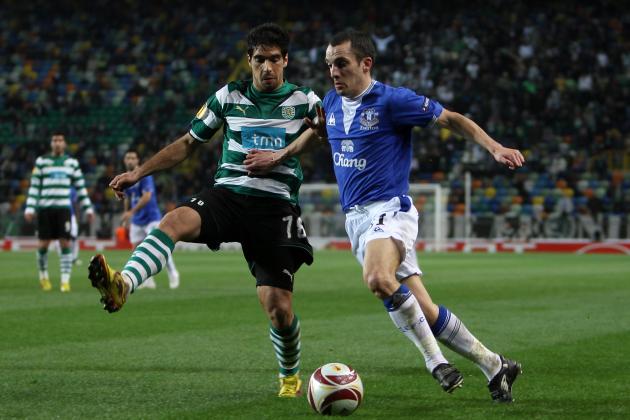 Julian Finney/Getty Images

Alongside contending for domestic hardware, a new buyer would probably improve Everton's finishes in the Premiership. A top six (or even top four) placement at the end of the season would mean invitations to European competitions and the money that comes with it.
While the Europa League is a slog to get through, the fans enjoy seeing their club compete with some of Europe's best, and it allows underused players consistent runs in meaningful games. At this point, while some of the bigger English clubs would rather not compete in Europa League, Everton would embrace the prospect.
The real prize though is the Champion's League. The Toffees won't be top-four material immediately, even with new money, but that should be the goal. Making the Champions League means millions in additional revenue, money that separates big clubs from everyone else.
Consistently qualifying for the Champions League would cement Everton among England's elite, and should be the long-term goal of any new buyer. Still, the Europa League is not a poor alternative, and likely, it will be the early route .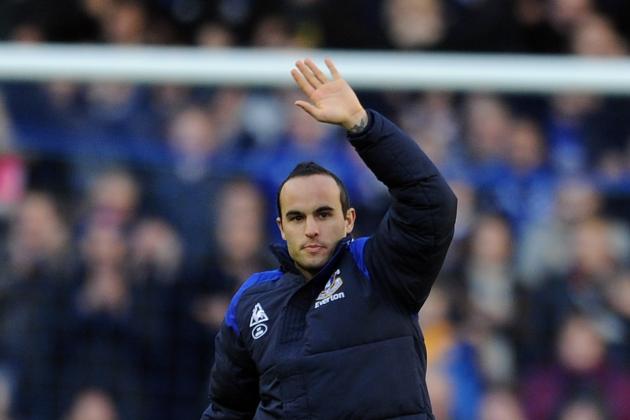 Chris Brunskill/Getty Images

Abroad, only a loyal minority call Everton their chosen side. In America particularly, most new fans are drawn to Manchester United, Arsenal, Chelsea, Tottenham and Liverpool—the big teams.
Few pay attention to mid-table Everton outside of Merseyside, but that will change with the predicted success a new buyer would bring. I have talked before about making Everton America's Team, and it is something the new ownership should consider. There is a huge, largely untapped source of support in underdog-loving America, that few clubs have exploited.
In general, greater international brand recognition would be a positive change fans could expect with a new owner. Success attracts followers.
More awareness means more kit sales, and that is not small change.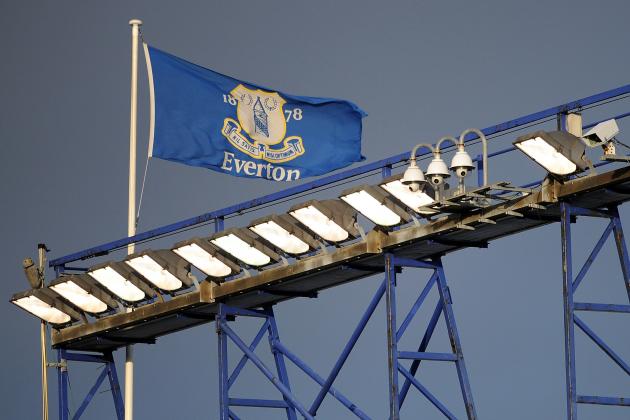 Chris Brunskill/Getty Images

A new buyer for Everton will undoubtedly raise expectations among fans and the organization. Higher finishes, trophies, wins over big clubs, will all be expected.
And it is about time.
Everton's fans should have high expectations, even without a new buyer. With convincing wins over some of England's best teams this year (including probable league winner Manchester City), Everton already showed that they can compete with anyone.
The side is playing some of its best football right now, and if it would stop dropping points to sub par opposition (West Brom, QPR, etc.), a run at the top six could be made.
A new owner will raise expectations.
Once the new money begins to flow, the sky will be the limit.