The 6 Biggest Keys to the New York Jets' 2012 NFL Free-Agency Strategy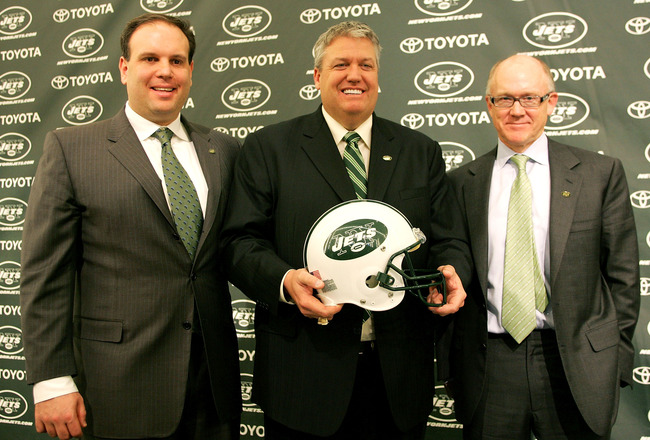 Andy Marlin/Getty Images
After a highly disappointing season that saw them finish at a mediocre mark of 8-8 and miss the playoffs for the first time under Rex Ryan, the Jets need to make some serious offseason moves.
Upgrading through free agency and draft is essential for the Jets to get back to the promised land.
Currently, New York is $700,000 over the salary cap. However, with the carryover from last year's cap space, as well as the restructuring of D'Brickashaw Ferguson's contract, the Jets should have an estimated $7,716,834 in cap space to spend in free agency.
That gives Gang Green relative financial flexibility, and they should be able to spend moderately in free agency this March.
Here are the six keys to the Jets' free-agency strategy this offseason.
Find a Capable Backup Quarterback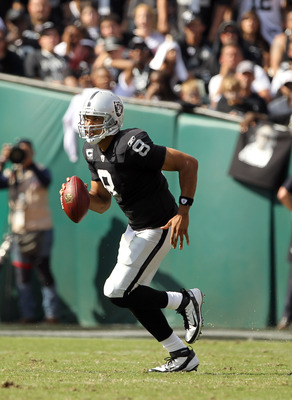 Ezra Shaw/Getty Images
One of New York's most pressing needs is the backup quarterback position.
Right now, the Jets have 41-year-old Mark Brunell as Mark Sanchez's backup. If something were to happen to Sanchez, then Gang Green's season would be over immediately, as Brunell simply cannot perform at an NFL-caliber level anymore.
Acquiring a capable backup signal-caller is crucial to the Jets' 2012 success, and it would take some pressure off Mark Sanchez.
New York is reportedly interested in both Chad Henne and Jason Campbell. Both have had their struggles as starters, but they would be terrific backup options.
Both quarterbacks would also come at a relatively cheap price, mainly due to inconsistency and injury concerns.
Address Need Positions Before Attending to Other Areas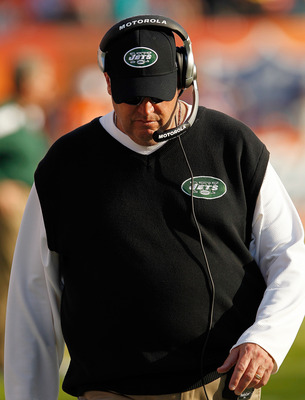 Mike Ehrmann/Getty Images
Gang Green has so many need positions to address this offseason.
Currently, the Jets have gaping holes at wide receiver, right tackle, guard, backup quarterback, outside linebacker, safety and inside linebacker.
New York can address some of these issues via the draft, but others need to be attended to in free agency.
Before the Jets even think about acquiring a third-down running back or other luxuries, they have to fix some of these gaping holes on both sides of the ball.
This offseason should be a need-based one.
Don't Overspend on 1 Player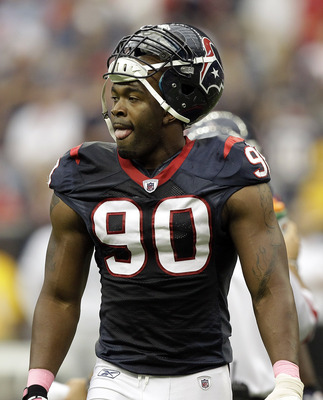 Bob Levey/Getty Images
This may be the most important key to the Jets' free-agency strategy.
With so many need positions to address and limited cap space, Mike Tannenbaum and company cannot afford to spend big money on a big-time free agent.
If New York were to spend every last penny on Mario Williams or another elite pass rusher, then they would have no way of solving the other need areas.
Unless the Jets want to enter the 2012 season with gaping holes across the roster, they need to split cap room evenly throughout the many need positions.
Bring in Veteran Leadership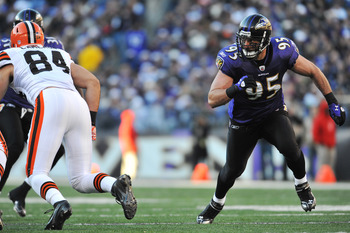 Larry French/Getty Images
One of the reasons for the Jets' struggles last season was the lack of leadership on and off the field.
New York undeniably boasts one of the most talented rosters in the NFL, but without veterans that can lead the team through rough patches, they are bound for failure.
A few veteran additions would do wonders in solving the team's locker room mess and it could prevent another meltdown.
One of the most intriguing options is outside linebacker Jarret Johnson. Johnson is a locker room leader who previously played under Rex Ryan in Baltimore. He would also fill one of New York's most pressing need positions.
Bring in Players Familiar with the System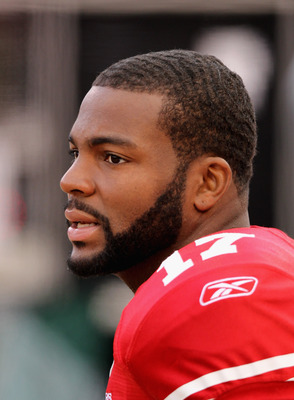 Ezra Shaw/Getty Images
It is crucial that New York gets back to their winning ways of 2009 and 2010, and what better way to do that then bringing back players that were key to those team's success.
Mark Sanchez and Plaxico Burress struggled with chemistry in their first year together. Sanchez is still young and developing, so it is crucial that the Jets bring in players he is familiar with.
Sanchez had a terrific bond with both Braylon Edwards and Jerricho Cotchery a few years back, and he regressed following their departure.
Both Edwards and Cotchery are free agents, and they would be cheap options that would immediately fit into the Jets' offense.
Mark Sanchez is more likely to improve with them back on the same field. Familiarity breeds content.
Avoid Players with Character Issues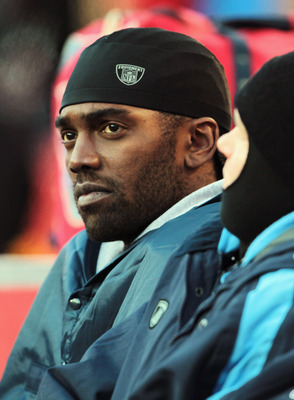 Jamie Squire/Getty Images
New York had some serious locker room concerns last season, and it led to a regression on the field.
As I have said before, it is impossible to win as a team when you do not act like a team.
One of the keys to the Jets' free-agency strategy should be bringing in team players that are absent of selfishness and cockiness.
If New York is too bring in a locker room diva such as Randy Moss, then the season would be doomed from the start.
Gang Green's success will be dependent on the attitude of its players in 2012.
Keep Reading

New York Jets: Like this team?