New England Patriots Should Avoid Mike Wallace, Better Options Available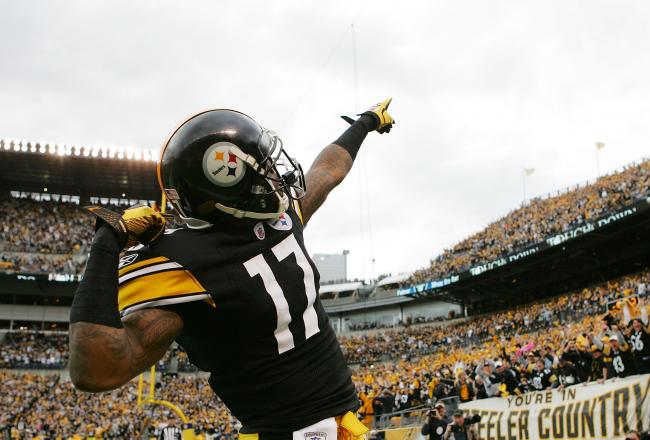 Look, up in the sky! It's a bird! It's a plane! No, it's a deep threat!
Jared Wickerham/Getty Images
Randy Moss, 2007.
Any time a wide receiver known as a deep threat becomes available, fans of the New England Patriots immediately entertain visions of these three words, like visions of sugar plums dancing through their heads on Christmas Eve.
And the images associated with those three words are now inevitably being connected to Steelers receiver Mike Wallace as speculation rises about where he'll end up.
According to ESPN's Adam Schefter, Wallace will not be franchise tagged but will instead get a first-round tender as a restricted free agent. This means that a team can sign him away from the Steelers, but must give up a first-round pick as compensation.
A certain team from New England has the capital to make such move, and even has the cap space to make a long-term deal work. But is Wallace what the Patriots really need, and is he worth the price?
Need
On position alone, to say the Patriots need another wide receiver would be a gross understatement of the word "need." Deion Branch is 34 years old, Wes Welker's contract is up (though he'll likely be back).
And behind thsoe two? Not much, unless you're banking on a breakout season for Chad Ochocinco (excuse me while I laugh uncontrollably).
Everyone wants a deep threat, but the Patriots need a guy that fits what they do offensively, and who can get separation and force a defense to respect throws outside the numbers. There are guys that fit what they do better than Wallace.
Let's not forget that Tom Brady passed for 5,235 yards without a deep threat. That's not what this offense needs.
The only thing they've lacked in their losses to the Jets and Giants in the past two seasons is the ability to get open on the outside, which is what they brought in Ochocinco for. The Patriots need to be careful not to have another square peg-round hole scenario like they had with 85.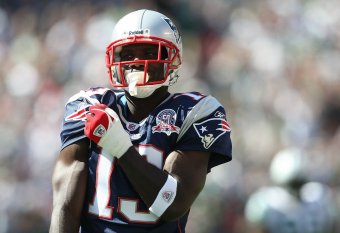 Joey Galloway came to New England with the promise of bringing the Patriots a deep threat to go opposite Randy Moss. He left New England three weeks later on a milk carton.
Nick Laham/Getty Images
The System
Patriots head coach Bill Belichick would be the first to tell you that an offensive system is a function of the personnel; New England didn't go into the 2010 NFL Draft with a blueprint for an offense featuring two athletic tight ends, they simply adapted their offense to fit the two monsters because they're such talented players.
The system is so complex, though, it's like a 10-foot-deep pool. The wide receivers are swimming in information too deep for their minds to soak it all in, and they thus drown in the depths of the depth chart, never to be heard from again.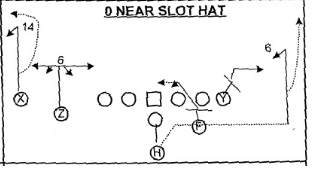 This isn't just some offense you and your brother use on Madden.
Wallace's experience in the Erhardt-Perkins offense (which was coached by Steelers coordinator Bruce Arians and is used as the roots of the Patriots offense) could help him along the way.
Versatility
We'll also have to wonder not just whether he can learn it all, but whether he can actually do it all, as will ultimately be expected of him in New England. Plenty of receivers have come in with the promise of bringing a new dynamic to the Patriots offense only to fall flat on their faces (see Chad Ochocinco and Joey Galloway).
Sure, we've seen more square pegs being shoved into more round holes in the past, but when assembling an offense—especially one that relies on the no-huddle as much as the Patriots—you want guys in there that can stay out for multiple snaps in a row, which means they also have to fit in multiple packages.
Brady has gone on record as saying that receivers need to be extremely versatile to fit in the offense, and said as much when asked in December about Redskins receiver Jabar Gaffney according to Patriots.com.
Jab could do everything well. I think that's his versatility. He's got good size, he's got long arms, he's got good speed, he's got good quickness, he plays every position, he's smart. He's just one of those guys that, from the day we got him here, he was just so reliable and dependable because he knew what to do and he did it well. You gain a lot of trust from the quarterback when all those things matchup.
And that versatility is important because of one very important guy:
Tom Brady
A deep threat like Wallace may have been a welcome commodity back in 2004, but Brady is no longer the deep ball thrower he once was, and won't be able to utilize a guy like Wallace to his fullest potential.
Likewise, Wallace's talents would be a waste without a quarterback that can throw deep effectively and consistently.
Phenomenal athlete, just not a great fit for the Patriots...or for Tom Brady.
While the aforementioned visions of sugar plums may run a pretty sweet go route on the outside, the most important thing is to be able to play inside and out, every position as a receiver and run the entire tree.
Wallace hasn't been asked to do that in Pittsburgh, running a lot of go-routes, comebacks, slants and crossing patterns. In an offense such as the Patriots, which asks its receivers to adjust their routes based on the defense, it's more than just his ability to run those routes that matters, it's his ability to not only read the defense right, but to see the defense through the same set of eyes as quarterback Tom Brady.
That's been a problem for free-agent receivers in the past, as mentioned above, and there's really no way for the Patriots to ensure against this potential pitfall.
Value
In the end, this one word is the Patriots favorite when it comes to personnel decisions. This word is right up there with "due diligence" on Patriots head coach Bill Belichick's favorite words in the English dictionary.
It would shock this writer if the Patriots didn't at least look into it, but to what degree is uncertain.
Which wide receiver presents the best "value" for the Patriots?
With so many free-agent wide receivers available, the Patriots better be very certain that Wallace is the answer if they're willing to give up a first-round pick in addition to the long-term deal he'll command.
While Wallace may be the best wide receiver available in terms of skill, we've learned it's not always about that when it comes to whether a receiver succeeds or fails in New England. There are so many more reasons to stay away from Wallace than there are reasons to pursue.
The prospect of Wallace flying down the sideline on go routes all day may be a beautiful sugar plum dancing through Bill Belichick's mind as he sleeps, but will he regret trading a first-round pick and giving Wallace a long-term deal when he wakes up from that dream and it becomes a reality?
This article is
What is the duplicate article?
Why is this article offensive?
Where is this article plagiarized from?
Why is this article poorly edited?