John Cena, The Rock, CM Punk and the Latest WWE News from Ring Rust Radio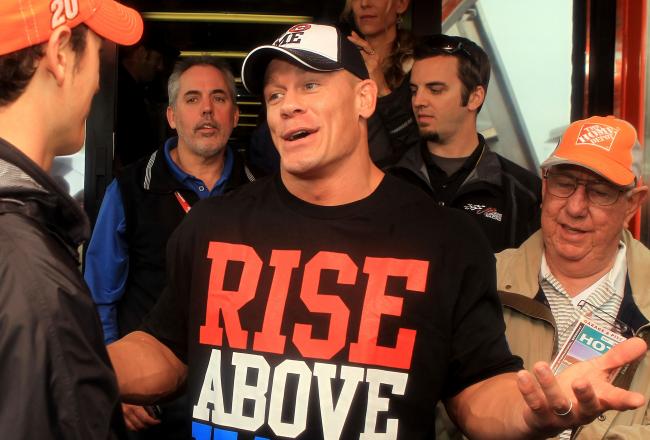 Matthew Stockman/Getty Images
Ring Rust Radio is the best wrestling show on the radio, and this week was no different. With strong opinions on John Cena, The Rock, CM Punk and more, this is where you need to get all of your weekly WWE nuggets.
Is Ring Rust Radio Starting to Grow on You?
Bleacher Report featured columnists Adam Wells, Michael Cahill, Brandon Galvin and Donald Wood give the lowdown on all things going on in the wrestling world.
Special guest and Ring of Honor star Roderick Strong brought his insider knowledge and great story to the show. The Ring Rust Radio crew gets down to the crux of the Indy wrestling biz with the RoH legend. We'd like to thank Mr. Strong for his kindness.
With another unpredictable episode of Ring Rust Radio in the books, you can't afford to miss another second of the action. Catch us LIVE every Tuesday at 7 p.m. ET or follow us on Twitter @RingRustRadio and we may just read your questions and comments LIVE on the air! You can also Email us now here: RingRustRadio@Yahoo.com
Listen to internet radio with RingRustRadio on Blog Talk Radio
Ring Rust Radio's Upcoming Schedule
Date Guest
March 6 Former WWE star Al Snow
March 13 B/R Featured Columnist Drake Oz
March 20 Guest to be Determined
March 27 WrestleMania Preview Show
Here is the latest episode!
Roderick Strong
With Ring of Honor having a huge weekend of live action in both Maryland and New York, we were lucky enough to have former RoH World Champion Roderick Strong as our guest.
Question on Everybody's Mind: Did Ring Rust Radio actually do another professional interview?
That's two weeks in a row the boys have proved their college careers and supposed professionalism have not gone to waste. Strong is a down-to-earth guy and the conversation is genuine.
Ring Rust Radio's Take
Roderick Strong was a great guest for the show and his insight into the business showed that Ring of Honor and what they are doing will never go away. Just like ECW, it's bigger than the federation; it's all about the Indys.
Bleacher Report Insider Scoop: Ring of Honor Review (2/11/12): The American Wolves Dissolve
The Rock
For those that are not regular listeners to the show, one of the panelists thinks the Rock is a complete sellout while the rest do not. Chaos ensues.
Question on Everybody's Mind: Rock or Cena?
With the war of words being clearly won by John Cena so far, the battle between the cast takes a crazy turn. Just like the WWE universe, the cast is divided.
Ring Rust Radio's Take
In one of the best blowouts in show history, panelists Donald Wood and Michael Cahill square off in a battle for the ages over the Rock, while Adam Wells and Brandon Galvin try to add their two cents. It makes for an epic segment and a cant-miss moment for wrestling fans.
Bleacher Report Insider Scoop: The Rock: Why His WWE Return Will Stifle Pushes for Younger Stars
HBK, Undertaker and Triple H
With the re-addition of HBK back into the mix, the storyline that was already reeling us in is not starting to feel a bit convoluted.
Question on Everybody's Mind: Why do we need Shawn Micheals?
With the stipulation of Hell in a Cell and the promo Triple H and Undertaker cut last week, this finally had most of the skeptical fans buy in. The addition of HBK may be too much.
Ring Rust Radio's Take
Just like the Rock vs. John Cena, the panelists take sides and feud hard over the return of Shawn Michaels and the role he should play in the match.
Bleacher Report Insider Scoop: WWE News: The Rock, Undertaker, Triple H and HBK Advertised for March 12 Raw
Chris Jericho vs. CM Punk, Daniel Bryan, GM Battles and Other Business
With the anarchy surrounding the first promo between CM Punk and Chris Jericho, Daniel Bryan and his unlikely title run and the drama between the GMs, the road to WrestleMania is damn interesting.
Question on Everybody's Mind: Are you getting excited for WrestleMania?
Between the Rock's match with Cena, Undertaker vs. Triple H, CM Punk vs. Chris Jericho, Daniel Bryan vs. Sheamus and all the other matches they're bound to add, this could be the biggest card in the company's storied history.
Ring Rust Radio's Take
The boys fly through some of the hottest topics in wrestling today, leaving no stone unturned and no person not offended at some point. While everyone stands still, the RRR boys prove why they are the best in the world.
Bleacher Report Insider Scoop: WWE News: CM Punk and Chris Jericho's Amazing Opening to Monday Night Raw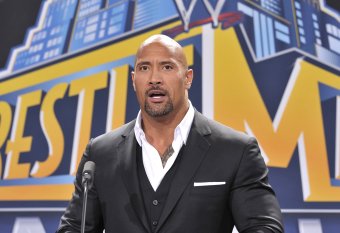 Michael N. Todaro/Getty Images
Contest
Ring Rust Radio is having a contest leading up to WrestleMania to find a new theme song for the show. If you or anyone you know would want to make a creative, fun theme song, email us at RingRustRadio@Yahoo.com. Look for more details on Twitter or listen to the show!
Check back for more on World Wrestling Entertainment as it comes, and check out Bleacher Report's WWE Page to get your fill of all things wrestling. For more on WWE/TNA, check out Ring Rust Radio and Spoilers for all of the hot topics.
Listen to internet radio with RingRustRadio on Blog Talk Radio
This article is
What is the duplicate article?
Why is this article offensive?
Where is this article plagiarized from?
Why is this article poorly edited?