Los Angeles Lakers: 5 Reasons the Lakers Topped the Mavericks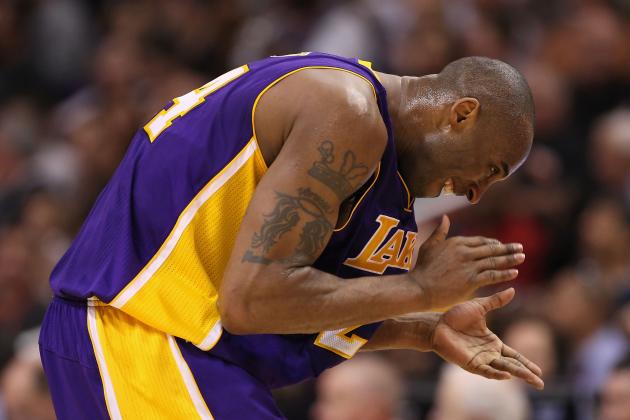 Christian Petersen/Getty Images

Last night the Lakers proved Monday night's win over the Blazers wasn't just a fluke. They went into Dallas and stuck to a game plan the whole night.
They ran the offense inside out, and on a rare night where Kobe Bryant struggled from the field, the rest of the team proved its worth by stepping up and contributing down the stretch.
Begin Slideshow

»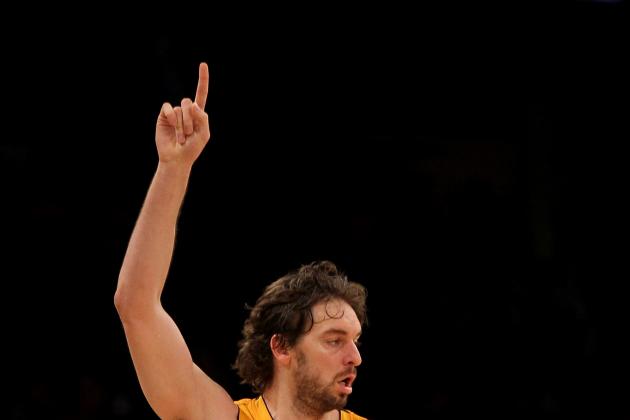 Stephen Dunn/Getty Images

The rumors haven't been put to rest, so Pau Gasol continued to show his worth. Pau played a team-high 39 minutes in last night's game and also led with 24 points. He picked his spots at the most opportune time and went to work by going 11-18 and grabbing nine rebounds.
If Pau continues to play and exude confidence and continues to get the support of his teammates, one could argue that there might not be a trade package worth giving him up for.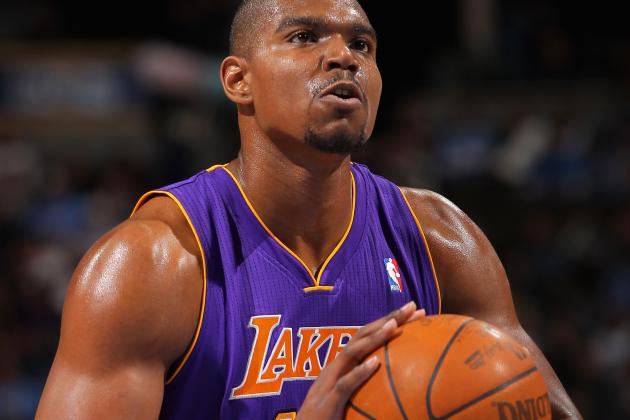 Doug Pensinger/Getty Images

It's such a luxury to see a healthy Andrew Bynum play for the Lakers—and play well. He has consistently shown that if given the ball down low, he can execute. He managed to score almost at will against Dallas, and at times seemed unstoppable.
He reminded Dallas of his dominance by scoring 19 points going 6-10 from the field and grabbing 14 rebounds. What was really comforting was his near perfection from the free-throw line. While big men typically struggle, Bynum proved the exception going 7-8 from the line when it mattered.
Sure, Dwight Howard is a super star, but with how well Bynum is playing as of late, the only really thing separating him from Orlando's big man is the history of his health.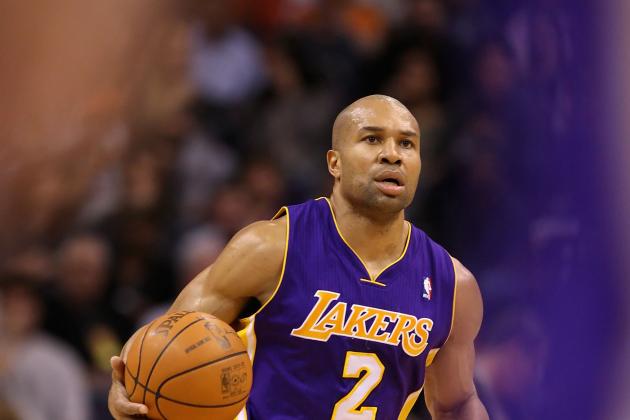 Christian Petersen/Getty Images

Derek Fisher is just the leader of the Players Union; he is also a leader on this Laker squad. Last night, he took his turn reminding Laker fans everywhere why he still holds the starting point guard position.
With daily rumors about the Lakers needing a young superstar point guard, one has to wonder how much effect they have on this vet. Fisher hasn't addressed those rumors and instead decided to score 15 points on six to eight attempts from the field.
Fisher impressively hit 2-of-3 from beyond the three-point line coming up in the clutch as Kobe Bryant struggled the entire night to create good shots against Shawn Marion.
If Fisher can have more games like this with 26 minutes of play, the veteran might be able to show Mike Brown that being the starting point guard over Steve Blake is a smart decision.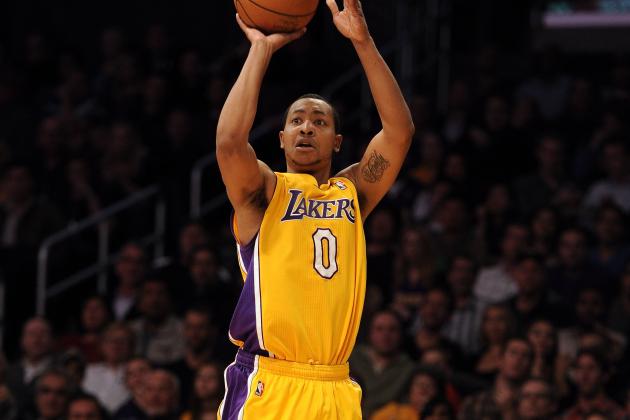 Harry How/Getty Images

Andrew Goudelock and Matt Barnes played great, considering their minutes on the court. While Steve Blake twice as many minutes as Goudelock, he was unable to score, leaving me to wonder, who was wearing Blake's jersey in Dallas?
Though it's worth mentioning how impressive the "Mini Mamba," as Kobe calls him, is playing. He isn't a true point guard, but his versatility off the bench and the ability to hit two three-pointers in 10 minutes of total play is comforting for a rookie seeking to play as many minutes as possible.
It should also be noted the energy Barnes brings to the team when he comes off the bench, and it's also nice when he can put up nine points and nine rebounds as well.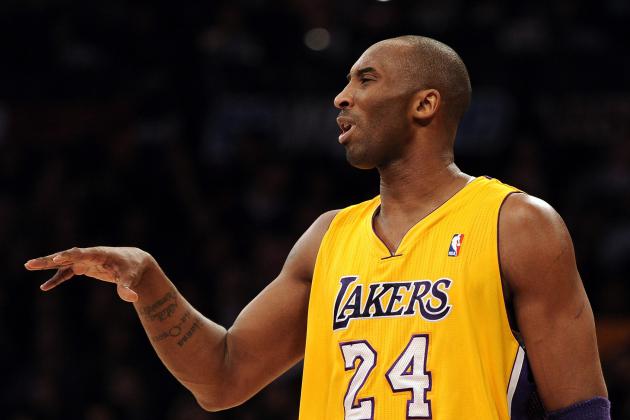 Harry How/Getty Images

Is the headline not true? Yes, he shot 4-of-15 with seven turnovers last night, but he did score 15 points. There isn't much else to be said, Kobe Bryant is a basketball pariah, he leads the league in scoring but even basketball's best shooting guard has off-nights.
Yes, Kobe Bryant has taken the most shots in the league this year, but when ESPN's Rick Reilly addressed this earlier in the year, he wrote something profound and something that if the Lakers can exploit will make them unstoppable.
He said, "Bryant is one of the greatest offensive machines basketball has ever seen. Bynum's glory nights often come because defenses send three men to cover basketball's Jesus and leave his apostles uncovered."
So if in tonight's matchup against the Thunder, Kobe can be contained, Los Angeles' greatest ability to win may lie in the hands of his teammates.