Barcelona Transfers: 5 Players La Blaugrana Must Ditch in the Summer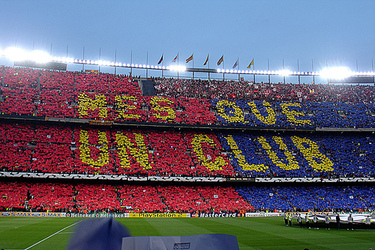 FC Barcelona: It's more than a Club!
Don't fix it if it ain't broke—so goes the punch line that the millions of Barcelona fans will agree to, vociferously. However, this year's performance has been anything but convincing when it comes to their away matches in La Liga BBVA. Just bear with me, if you are annoyed already!
Pele, just recently, has likened this FC Barcelona side to dream teams such as Benfica and Santos among others that have raised the level of the game of football to heights that some can only attempt to emulate.
And it's also a club whose players got Spain its World Cup win in 2010.
This Barca side, even to its detractors, is one of the greatest sides—if not the greatest—to grace a football field in recent times. Yet there are flaws that this side has despite our adulation as a true-blue Cule…just like any other club!
Since this almost always comes down to players' performance or the lack thereof, here are five players that FC Barcelona should consider ditching during the summer transfer window.
Begin Slideshow

»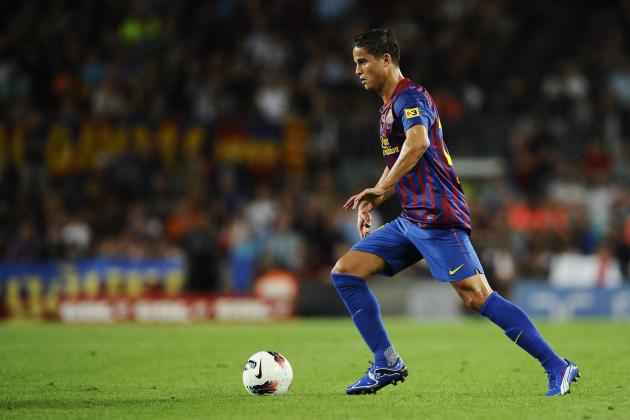 David Ramos/Getty Images
Ibrahim Afellay: MIA for five months now
Ibrahim Afellay has been a promising "young gun" who moved to FC Barcelona in 2010. Much like Kaka who has struggled at Real Madrid, he has yet to get going for Barcelona—something that we, as fans, would like to see.

This might sound harsh but five months is a long time to be away from any sport, much less the level of football at which Barca plays. David Villa is a different matter altogether!

Much like Maradona, who didn't quite cut it at Barca, it's time that Afellay decided to move on as well…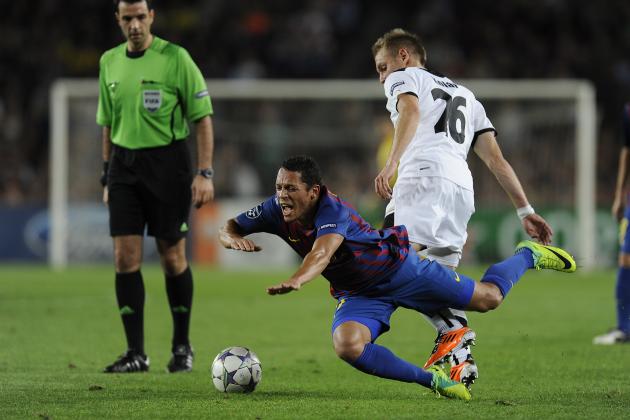 David Ramos/Getty Images
Adriano - Has his purchase really been worth it?
With a four-year contract that has a buyout clause of 90 million, Adriano has not necessarily wowed audiences and Barca fans either.
Considering the amount of money that was involved in his purchase, it wouldn't be a stretch to consider selling him during the summer transfer window.
Not only will this result in "debt consolidation" but also will free up a lot more money just in case Barca wishes to explore newer options.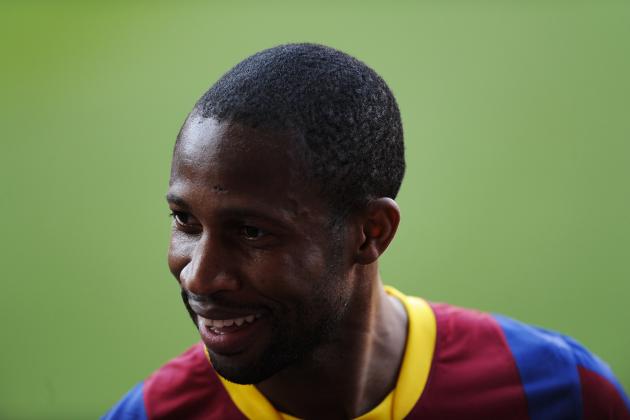 David Ramos/Getty Images
Seydou Keita - "Debt" Relief, perhaps?
In November last year, Liverpool has expressed interest in Seydou Keita. Mali (and Barca) has a lot to thank this footballer in recent years and probably parting with him might make good fiscal sense as well.
While no one can point fingers at his current form in playing for Mali at the African Cup of Nations, the truth is that his four-year contract comes to an end in May this year. There has been no news of a renewal yet.
@Dave Brennon - Thanks for the insight.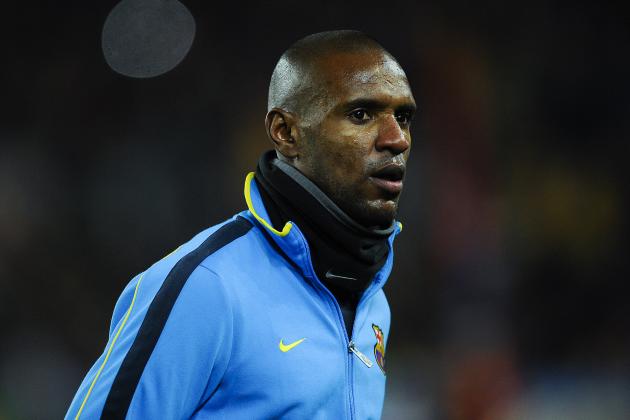 David Ramos/Getty Images
Eric Abidal: You've served us well...
We all love this man, don't we? Eric Abidal, who fought his way back from a debilitating liver tumor and played with the team that went on to win the Champions League at Wembley Stadium.

(I don't know about you but watching him lift the Champions League cup first made me proud as a Cule. And I can go on and on about Barca's philosophy, but no more.)

However, at the age of 32, Abidal will have to go, and soon. Harsh (yet realistic) choice again but then we all have to hang our boots up when it's time. This summer might be that time for Abidal…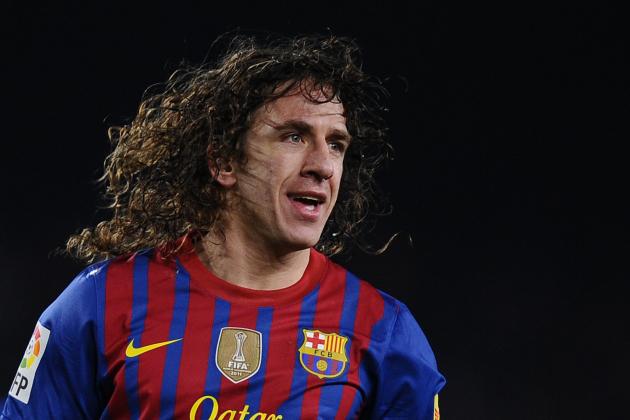 David Ramos/Getty Images
Carles Puyol: Your goals from corners will be missed, truly
The respect that Carles Puyol gets is amazing—a resilient player who is respected by all and probably the most successful Barca captain ever. But age can be difficult on a football player in a game that is getting tougher by the year.

(Toughest choice of all—trust me! But who else can you pick from the list of winners in this Barca team to leave (not ditch)? I can't think of anyone else.)

Xavi might be next but he's in the zone and that discussion is for another day…when he isn't producing the results that he is at the moment.

So, are there any other Barca players in the first team that don't deserve a place in the squad?