WWE Raw Results: Top 10 Moments from Last Night's Show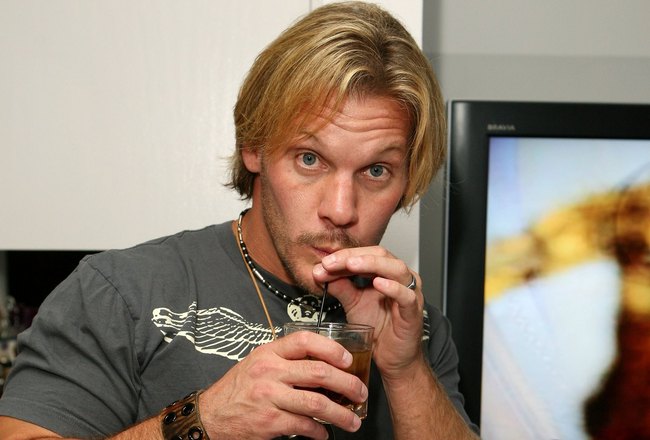 Chad Buchanan/Getty Images
WWE Raw was an entertaining show last night. It was a nice follow-up from the Elimination Chamber, and the road to WrestleMania is off to a great start.

This show featured many fun moments, but there were a few instances that did not sit well with me. If I had to grade the show, I would fall in the B range.
With that being said, here are the top moments!

Side note: Congrats to Ron Simmons! I will be doing a WWE Hall of Fame article soon, including discussion on his well-deserved induction.
10. Promote SmackDown
WWE SmackDown will be live tonight.

We have seen this before, but it is still nice to see a live show for the Blue Brand every couple of months.
As I have covered many times in the past, ratings won't be much different for this live edition than a taped episode airing on Friday night.

On that note, perhaps fans want to tune in for a Champion vs. Champion match?

WWE has announced CM Punk vs. Daniel Bryan, and you have to believe this will be given plenty of time. If so, the WWE Universe may be in for a treat tonight!
9. My "It" Girls
Primo and Epico lost to Kofi Kingston and R-Truth.
Thankfully, the tag-team titles were not on the line, as I can't see such a change being a good thing right now.

It was good use of all four men, but the true star was outside the ring.
Rosa Mendes continues to be shining light of the tag-team division in the company. Kudos to her!

Kelly Kelly and Aksana lost to the Bella Twins in a short match. I can't tell the twins apart, so I can't comment on who did what, but it was fun.

They used their "magic" to pick up a victory, but that didn't matter. Aksana looked excellent last night. Next to Vickie Guerrero, they are neck and neck in best-dressed Divas each week.

All we needed was Alicia Fox, and the night would have been complete!
8. Fan Interaction
Being that I actually support WWE financially, I feel I am inclined to say something about some recent WWE live crowds.

There is a fine line between freedom of speech and overshadowing the show.
I will explain what I am referring to.

Last night had a few perfect examples as to what a "good" chant is and what a "bad" chant is.

The live audience chanted "You're a Coward" to Triple H, and it was excellent. They also chanted "Prove it" to him during the end of his promo. Both fit with the current story, were loud and very well done!

However, the same crowd decided to be "too smart" for their own good in other areas.
To chant "What" in 2012 is bad enough, but to do so toward The Undertaker is just ridiculous. It has been over a decade since Stone Cold started that. Can it just go away already?

Finally, the live audience thought another "Sexual Chocolate" chant was in order? I suppose people will chant "Mean Mark" for Undertaker next month? Or "Blue Blood" for Triple H?

Again, it is not relevant to any storyline going on, and it is just fans trying to "prove" they can read the Internet reports. Good for you!

Next time, try to be a part of the show, not overshadow it. If I want an event ruined by a live audience, I will listen to the Impact Zone down in DixieLand.
7. Eve Turns Heel
Well...

Well...

Well...

It looks like I can chalk up one more in the win column.

Eve Torres has turned heel, and it is no surprise to me. As I detailed last week, that was the only way to go here.
A spot next to Kane may just be next for her after a week or two off WWE TV.

Once again, folks, the most obvious choice is always the most likely. No "fantasy booking" some sort of Cena heel turn. No swerves just for the sake of shocking people.

Just an easy story that follows the KISS method!

I could have done without her crying and Cena's jokes, but I guess that will fit in with her character aligning with Kane down the line. Who knows?
6. Questions?
Sheamus defeated Mark Henry in a short match.
Good win for the Celtic Warrior, as he just needs to keep on winning to Mania.
This could have been such a huge battle, but recent events have not been kind to the World's Strongest Man.

Should I even question him competing again? Should I assume he is back to 100-percent health? Should I mention how "safety comes first" in this business?

I think I just did.

Daniel Bryan defeated Santino Marella in just about one minute. You could argue all of the momentum created last night from Santino is now gone, but I won't. He will forever be "over," so another quick loss for him does no damage to his character.

We also saw a quick match between David Otunga and Ezekiel Jackson. I have no idea why Big Zeke was in this, but Mr. Otunga picked up a nice win. Very well done!

It seems we are heading toward a Raw vs. SmackDown tag-team match at WrestleMania. I suppose Johnny Ace and Teddy Long will throw their jobs on the line or something extra. It could be a fun match for the Miami audience and get a lot of WWE talents on the show.

Speaking of, where was Christian? I thought everybody just wanted him back so badly! They didn't want to wait for an actual purpose like I did. No, his "peeps" just wanted him back now, now, now!

Same with Alberto Del Rio. Be care what you wish for...


5. Double Duty Concerns
Why were Kofi and Truth in the battle royal main event?
Why did Santino have a match earlier in the show?
I don't care if it was supposed to feature all the Chamber participants. Think of a better idea!

These wrestlers worked twice in one night, and it was not acceptable.
One of these days, WWE is going to get a strongly worded letter from myself about this issue. Pulling double duty should be off limits in 2012 and only used under rare cases. Very rare cases!

WWE has been doing a lot in recent months. A lot of the times, it was for no reason whatsoever. It was done just "because."

It is not needed. It is not wanted. It is certainly not helping anybody.

Speaking of safety, how must it feel to work a brutal Chamber match, then wrestle twice the next night, then work the live SmackDown? Assuming some have matches for the Blue Brand tonight, that is just too much in such a short span.

My respect level for these guys goes up every single time this happens. Trust me, I am beyond words at what they do inside the squared circle. That still doesn't make it right.

...and how did the night end for a few wrestlers?
Well, just read all of the injuries piling up in WWE! Not good, folks. Not good!
4. John Cena Promo
I must have missed John Cena's heel turn at the PPV, because he seemed to be a face last night on Raw.
Oh, he didn't join the dark side, despite the 46,789 "bold" predictions?

Shocking.

Anyways, Cena cut a great promo about his WrestleMania match against The Rock.
He hit all the major points, and he really made you feel his passion for this business.

It was a well-done segment that put over just how huge this event is going to be on April 1st, 2012.

Love these two men or hate them, this is the biggest match of our generation, and huge money is going to be made in two months. Trust me!

Finally, I just want to discuss one aspect of Cena's promo that I felt was the most important. He put over how much a "win" will mean to him. It means "everything" to him to leave the victor.

That is beyond gigantic!

If The Rock doesn't start talking about how important a win is to him, I will be disappointed. Both men need to put over this match as being the biggest match of all time, and a pin fall (or submission) victory meaning the world to them.

Their arm being raised at Mania should be the goal from this point forward.
3. Rocky Returns Next Week!
The Rock will return to WWE Raw next week!

He should be on every week after that, so his feud with Cena is officially beginning.
The back-and-forth messages on Twitter should stop. T
he back-handed compliments need to be coming to an end.

It is going to be face-to-face interactions each and every Monday until WrestleMania is over. I have no idea what the company has in store for next week, but it should be electrifying.

Just bring it!
2. Battle Royal
Well, it has been expected for months now.

It is finally set in stone!
CM Punk will defend his WWE Championship against Chris Jericho.
These two have a couple of weeks to lay into each other, so I will wait and see as to what they can come up with.

My other observation was Big Show seems to be involved with Cody Rhodes and Wade Barrett as of late. Throw in Shaq as his tag-team partner, and you have a clever match for WrestleMania.

I would rather see Show and Shaq as opponents, but I am not sold on that happening. A celebrity being in a tag-team situation just works better for everybody involved.

The rest were just "filler" participants.

Back to Jericho, this was definitely the right outcome. It took WWE a few weeks, but they finally have Jericho and Punk focused on each other. Add in the WWE Title, and you have an excellent match just waiting to happen!

Punk was also on commentary during this match and did a fine job.
As for the incident outside the ring, I already commented on that earlier. The health of these wrestlers should always be the top priority. Safety comes first!


1. End of an Era
Once again, this match was expected for Mania.
That doesn't make it predictable. That makes it logical!

Undertaker vs. Triple H needs to happen one more time, and it will come April 1st, 2012!
Live in Miami, these two are going have a huge battle that will be remembered for years to come.

When they are talking about the "end of an era," they are right. Both men have very few matches left in their careers, and everybody should appreciate the time they have left.

One day we are going to wake up, and both are retired.
Then every "hater" out there is going to realize just how much they will be missed. Just like John Cena. You won't know what you have until it is gone!

As for last night's segment, it was epic! When Undertaker told Triple H to "shut up," I nearly fell out of my seat. Add in the Shawn Michaels teases, and you have an explosion just waiting to happen.

Then it did.

They agreed to a Heck on a Deck match at Wrestle Mania XXVIII!

Wow. I have no idea how that is even possible with such a huge stadium hosting Mania, but WWE will make it work. With both men's record inside the steel structure, you know it is going to be a great war.

Please follow Justin Watry on Twitter!
Keep Reading