NBA Celebrity All-Star Game 2012: Roster, Start Time, Date, TV Schedule and More
February 21, 2012
Jason Merritt/Getty Images
The 2012 NBA All-Star weekend is coming up and the Celebrity Game will kick it off right.
A number of high profile and famous actors, musicians and personalities will be appearing in the game that precedes the Rising Stars Challenge as the first event of the weekend.
Keep reading to see what celebs are involved, where to watch it, and who might win.
Where: Orange County Convention Center, Orlando, Fla.
When: Friday, February 24 at 7 p.m. ET
Watch: ESPN, ESPN3 (Live Stream)
Rosters
Ne-Yo (R&B/pop) 
Common (Just Wright)
J.B. Smoove (Curb Your Enthusiasm)
Vinny Guadagnino (Jersey Shore)
Kevin Hart (Laugh At My Pain)
Javier Colon (The Voice)
Drew and Jonathan Scott (Property Brothers)
Jesse Williams (Grey's Anatomy)
Mitch Richmond (six-time NBA All-Star)
Penny Hardaway (four-time NBA All-Star)
Nick Anderson (NBA legend)
Tamika Catchings (WNBA, Indiana Fever)
Doug Gottlieb (ESPN, The Doug Gottlieb Show)
Coaches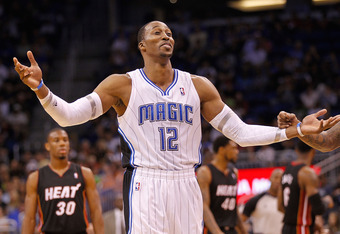 Mike Ehrmann/Getty Images
Kevin Durant (West)
Dwight Howard (East)
Prediction
Whichever team gets Vinny Guadagnino has a great chance of winning.
According to NBA.com's press release,
In an All-Star Celebrity Game first, Guadagnino, who plays basketball regularly, rallied his more than 2.7 million Twitter followers who started a social media campaign to convince the NBA and Sprint to add him to the roster.
It's obvious this guy is taking the game seriously and wants to win since he worked so hard to get in.
Most celebs take this game light-heartedly as a way to start All-Star weekend and competition doesn't get particularly fierce, especially with size and skill mismatches all over the court.
It's still a fun game and a great way for fans and celebrities to be entertained for a few hours.