NFL Free Agents 2012: Under-the-Radar Free Agents for the Buffalo Bills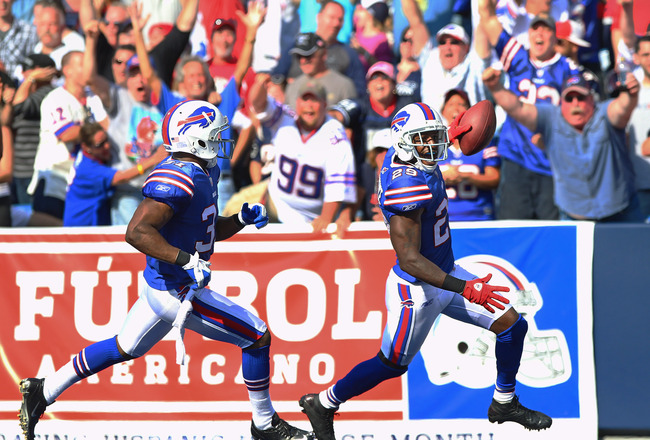 Tom Szczerbowski/Getty Images
I could give you Buffalo Bills fans a list of popular NFL free agents with all the pizazz of a Hallmark musical card. All bells and whistles getting giddy customers quite enthralled.
But that's just mean.
We all know that the likelihood of Buffalo landing any of the league's top talents in 2012 is fairly small, though it's not impossible.
Nevertheless, NFL free agency is similar to shopping for cards: Sometimes it's better to get something simple and fitting as opposed to flashy and over-the-top.
As talks of free agents and their potential landing spots continue to heat up, we fans continue to see the same big names. So I wanted to change things up and take a look at some under-the-radar free agents that might be good fits for the Buffalo Bills.
In the following article, I'm not suggesting that Bills will (or should) sign these players, nor am I implying that they are better fits than big-name free agents like Mario Williams, Cliff Avril, Vincent Jackson or Marques Colston, for instance.
I'm just saying that it wouldn't hurt Buffalo to give these guys a look to help fill some holes.
After all, sometimes the best offseason moves a team can make are the ones that make the smallest splash.
Keep Reading

Buffalo Bills: Like this team?