NCAA Tournament Preview: Butler Could Bust Brackets Again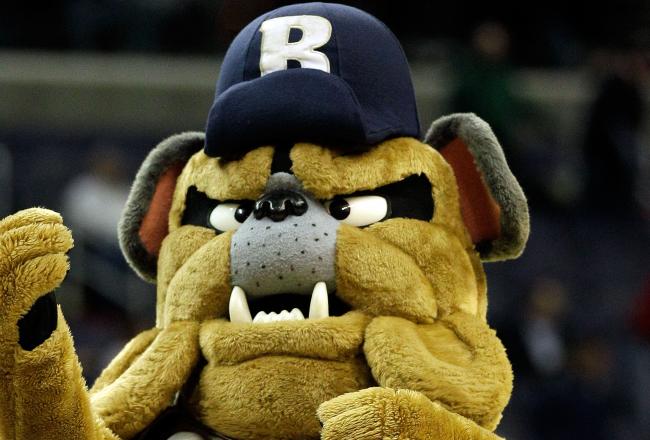 Rob Carr/Getty Images
College basketball world, imagine this.
Butler wins its last four games of the regular season, then runs off four more in the Horizon League tournament. That would put them at 23-12 and into the NCAA tournament. Five wins later they are in the national championship game again.
Consider this. At 23-12, are you picking them to win even one game in your bracket? Doubtful, but I would think about it.
Saturday's victory over a Cleveland State (20-6) team that has a win over Vanderbilt and has been in at-large bid discussions suggested the Bulldogs could be on the right track. Following the road win, Butler sophomore Chrishawn Hopkins threw the possibility out there.
"This might be a launching pad for us," Hopkins told the Indianapolis Star, "going to the next level, winning some games, and getting to the NCAA tournament."
After all, Butler's win at Cleveland State last season began a 14-game winning streak and a trip to the national championship game. At the time that team was 14-9, and looked like the worst team in the country at times.
At the moment they are 15-12, and as USA Today wrote, "If there were an ocean in Indianapolis, Butler on many nights could not hit it from the beach." It's been that bad.
Ronald Martinez/Getty Images
Yet they have the pieces in place to make another run. Ronald Nored is a really good point guard, a defensive-minded senior who has recently found himself offensively.
They also have a true center in Andrew Smith, a player that frustrates Butler fans on a game-to-game basis because of his lack of physicality, but even he seems to be answering the bell with the whispers of March being right around the corner. Both of those guys have been key parts in the last two magical seasons.
That experience will be the key, as the rest of the Bulldogs are young but talented. They are the deepest group in the Horizon League with eight players averaging at least five points per game and 10 different guys who have been in the starting lineup.
How realistic are Butler's chances of running the table?
They play Loyola, the worst team in the conference, on Monday, then a struggling Indiana State club next weekend in the BracketBusters event. After that is Illinois-Chicago, the second-to-last place team in the Horizon.
The final game of the regular season against in-state rival and first-place Valparaiso will be the big one. They beat the Bulldogs in overtime in December in a game Butler let get away.
So, realistically speaking, Butler could easily go 4-0 in that stretch. Then they would get two home games in the Horizon League tournament and probably have to win two on the road after that.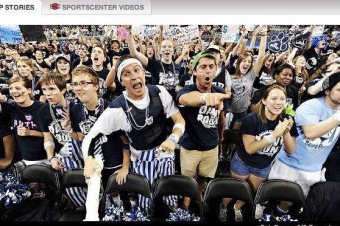 They've beaten all but two teams in the Horizon, so there is no questioning Butler's capability to get the job done. It's possible, and when there is clear possibility I'm going with Brad Stevens and his young pups.
Stevens maintains that his goal is always to work hard over the course of the season so that they are playing their best ball at the end.
Butler is not playing great right now. Against Cleveland State, they didn't make a three-pointer, a shot that has been the staple of Butler basketball in its many tournament runs over the past decade.
Maybe that says even more about this team. The players embody their coaches' mentality—play hard, do the little things and at the end you've got a chance to win.
All Butler needs is a chance. Every game, win or loss, has been equally tough for loyal Bulldog followers to watch.
The shooting is bad; the foul shooting is even worse. Freshmen Roosevelt Jones, Jackson Aldridge and Kameron Woods make a lot of mistakes. Even the experienced players like Nored, Smith and Hopkins make some really bad decisions, sometimes one after the other.
But they know who they are—a team that doesn't care about the flash—and that is what makes Butler a threat in the end. It doesn't matter how they win, as long as they do.
When Butler ends up in your bracket in March, don't be surprised, and definitely don't be shocked if they once again are bracket busters.
This article is
What is the duplicate article?
Why is this article offensive?
Where is this article plagiarized from?
Why is this article poorly edited?